Halloween spending to hit a record $10.6B in 2022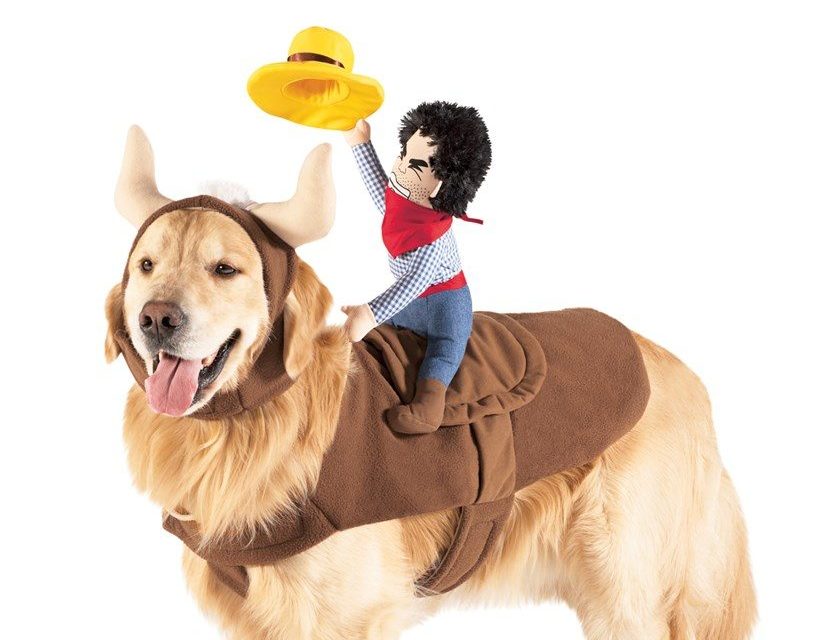 Retailers are seeing Halloween sales hit record levels this year as more people participate and purchase an array of seasonal products.
The National Retail Federation anticipates Halloween spending will reach $10.6 billion in 2022, exceeding last year's record of $10.1 billion. About 68% of consumers plan to participate in some sort of Halloween celebration, compared to 65% last year, 58% in 2020 and 69% in 2019. In response, retailers in the Halloween space have responded by continuing to come up with Halloween-themed merchandise, and ensuring inventory is keeping up with demand.
"The big driver this year was a return to pre-pandemic participation levels," said NRF Senior Director of Industry and Consumer Insights Katherine Cullen.
Costume spending alone is projected to hit a record $3.6 billion — including $700 million on pet costumes, with one in five people dressing up their pets. Sales of human costumes are expected to be the highest since 2017.
The timing of Halloween is also a potential factor in bolstering spending. Halloween 2022 falls on a Monday, which extends the celebration throughout the entire weekend.
Pilar Quintana-Williams, vp of merchandising at Yandy — the online costume company owned by Playboy, known for its scant, sexy and often silly costumes — said Halloween budgets increase when there's multiple days to party. And, in this case, it may be Thursday, Friday and Saturday night for college students and adults, and Sunday and Monday for community events or family outings.
Such a schedule might call for multiple costumes too, she said.
"To have multiple days leading up to it is always a good indicator of how your year is going to turn out," Quintana-Willaims said.
Yandy declined to share sales figures for this year. But according to a Playboy Group fourth quarter earnings transcript, the brand was on track to hit record monthly revenue in October 2021 until fulfillment challenges kicked in.
Quintana-Williams said Yandy's core customer is the female shopper who "wants to be seen" and embraces feeling sexy. The company starts planning on Nov. 1 to ensure next year's costume lineup has a mix of pop culture references and trendy designs. And it also monitors website traffic on costume designs from the summer to ensure that it will have those items in stock. The production cycle is ongoing throughout the year, and getting a waitlist of customers who want to be notified can help the company set inventory levels.
This year, Quintana-Williams said costume demand is high due to the variety of activities and events being back in full force.
"With everything open, the options of what to do are endless," she said. "It's not just staying at home with a few friends, it's going to a bar or going to a community event. So overall, I think there's a lot more options this year."
But Quintana-Williams said the overall success of Halloween results in how it has turned into a season-long celebration that has multiple touch points: not just costumes and candy but decor, party suppliers and Halloween-themed T-shirts or accessories.
"This is like a month long type situation. Neighborhoods are involved and schools are involved. So it leans heavy, I think, across all markets, versus just one type of person," she said. "You can't walk into a store, whether its Target or Lowe's, without seeing Halloween [displays]."
Spirit Halloween, which has 1,450 pop-up stores across the country and has inspired memes about its ubiquitous  seasonal presence, claims it is the largest Halloween retailer in North America. It's footprint has gone up by 50% in the past decade. And Steven Silverstein, CEO of Spirit Halloween, said in a press release that 2022 was shaping up to be a record year.
"It's clear that Halloween has grown bigger than one single day and our goal is to help our guests embrace every aspect of the Halloween lifestyle as they celebrate the season and beyond," he said.
A Spirit spokesperson declined to give sales figures but told Modern Retail in a statement that "we are pleased with the year-over-year strong growth and consumer demand for our product." And Spirit continues to expand its offerings, "whether that's through our large selection of costumes, animatronics, indoor and outdoor décor, drinkware, exclusively licensed merchandise, and more."
The NRF said the average consumer will spend $100 on Halloween, including costumes, candy, decor and more. That's down slightly from last year's all-time record of $103.
Cullen said the spending data shows that U.S. residents are prioritizing celebrations even as inflation hampers budgets; the consumer price index in August 2022 was 8.3% higher than the year before. The largest increases were in shelter, food, and medical care, according to the Bureau of Labor Statistics.
Yet the sales dollars show shoppers are still making it point to spend on celebratory goods.
"They may be thinking about saving money in other parts of their lives, maybe taking fewer trips to the store, cutting back on other discretionary purchases. But when it comes to celebrations so far this year, they're protecting those in a way that makes sense for them," Cullen said.