After a year hiatus, retailers are preparing for an in-person Halloween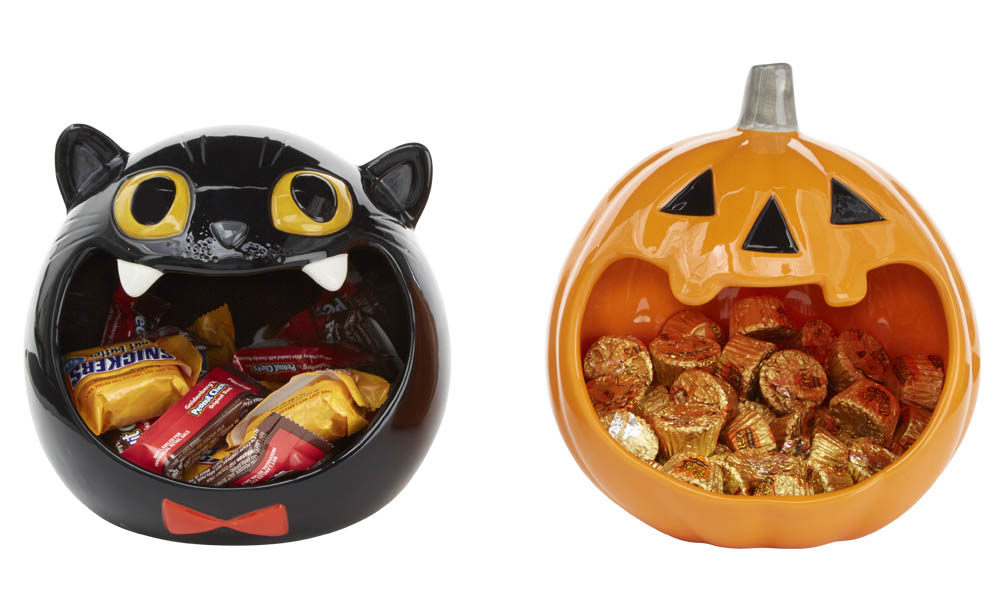 Target
Brands and retailers are gearing up for an out-of-home Halloween.
Halloween purchases dried up in 2020, as the CDC told consumers to stay at home: Halloween sales were down to $8.05 billion in 2020 from $8.8 billion in 2019, according to the National Retail Federation (NRF). This year, however, the NRF predicts record Halloween sales of $10.14 billion. Candy and costumes in particular are predicted to grow 20% and 28%, respectively, as consumers embrace an in-person holiday again. As a result, retailers and brands are planning for big Halloween promotions. Still, while in person shopping opens up alongside an in-person holiday, Halloween e-commerce continues to thrive in 2021.
Last year, retailers and brands had to focus on stay-at-home messaging and events. Target, for example, interviewed designer and Target collaborator John Derian on ways consumers could "create Halloween magic in their own homes."
Walmart, meanwhile hosted a virtual Halloween camp — with crafts made from Walmart goods — as well as a drive thru trick or treat at 100 store parking lots. In the announcement of the event, the retailer encouraged costumes and noted "the season's most popular costumes are available at Walmart."
This year, however, things look a little different. Retail analytics firm 1010data's CEO, Inna Kuznetsova, told Modern Retail that its early online shopping panel data shows that consumers are "optimistic" about an in-person holiday. August year-over-year sales in candy and costumes are up 38% and 29%. "There's a clear contrast to 2020 when consumers spent on yard and house decorations, rather than on items associated with personal participation in trick-or-treating, parties and other traditional activities," said Kuznetsova.
Pets are also getting in on the Halloween holiday: pet costume sales are up 124% in August, year over year. Moreover, consumers are buying costumes early: July to August lift in the category was a whopping 4196%, compared to last year's 298%. Kuznetsova said the trend speaks not only to the rise in pet adoptions during the pandemic, but also consumer confidence that in person holiday activities will take place.
Target and Kroger are both currently displaying their digital Halloween shopping hubs in a prime placements on their home page, above the fold. Halloween, Target promises, "is on" and costumes are to "show off" while other categories are to help "keep up traditions." Kroger, meanwhile is offering $5 off deals on bulk candy purchases of $20 and up and promoting "boo-cuterie" or Halloween-themed charcuterie boards for Halloween parties and group events.
Big e-commerce gains
Online grocery platforms are already seeing increased demand for Halloween goods. For October-to-date Halloween candy sales are up 5% year-over-year at Instacart despite massive growth in the category over the pandemic. Laurentia Romaniuk, Instacart's trends expert told Modern Retail over email that the platform's peak purchasing date for the category has yet to arrive.
"43% of all candy purchases in October take place during the last week of the month according to Instacart data," said Romaniuk. "What's actually spooky is that October 31st is the peak day for Halloween candy purchases as many households scramble to get ready for trick-or-treaters."
Some new online trends are becoming to form. MikMak, an e-commerce acceleration platform with candy clients like Hershey, found that peak Halloween e-commerce conversion last year took place on Mondays and Tuesdays — as consumers planned ahead online for the then-Saturday holiday. This year, early shopping behavior is following a similar Monday and Tuesday conversion cadence.
Candy retailer preferences last year varied by region, a phenomenon that MikMak CEO and founder Rachel Tipograph again predicts this year's season to follow. In the Northeast and West, Amazon and Target came out on top in e-commerce candy sales according to MikMak's data, while, in the South, Walmart and Instacart were the top online players.
Tipograph said that while in-store candy and Halloween options are opening, consumers are still buying online. "Candy brands can see a really strong e-commerce conversion rate in upward funnel media, meaning that all you need to do right now is let consumers know that you exist in the world, and how to buy your product," said Tipograph. "It's just really amazing to see how consumer demand for these products [online] has really held [in 2021]."