Research Briefing: More companies are using retail media as a prime marketing channel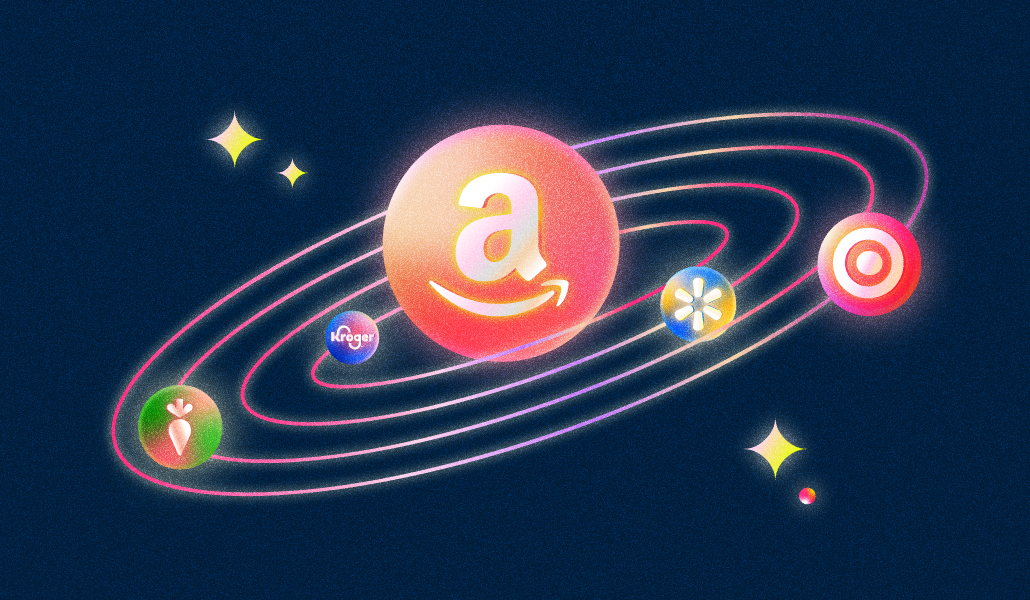 Ivy Liu
Welcome to the Modern Retail+ Research Briefing, your weekly curation of retail, technology and marketing research insights. Modern Retail+ members have full access to the research below.
In this edition, we share focal points from Modern Retail's newly released second installment of our CMO Strategies series, which analyzes the retail media landscape and its role in marketers' playbooks.
Interested in sharing your perspectives on the future of retail, technology and marketing?

Apply to join the Modern Retail research panel.
38% of companies use retail media as a marketing channel
This is the second installment of Modern Retail's CMO Strategies report series. Read the first installment that examined how marketers' social platform budgets stack up.

Retail media's popularity as a marketing channel has been increasing the last few years, and retailers themselves have begun expanding their investments in the channel. More than one-third of marketers (38%) said they use retail media advertising, according to Modern Retail+ Research's recent CMO Strategies report. That puts it just behind their use of display ads and social media.
CPG companies originally dominated the retail media ad space due to their focus on advertising within retail media networks, which often include in-store ads, but other industries, such as homegoods and electronics, have started investing in the channel to take advantage of retailer attribution and data capabilities. As more options become available to marketers and barriers of entry lower, retail media advertising is becoming a cornerstone in many marketers' strategy playbooks.
Key findings:
The majority of marketer respondents said that they measure retail media success via commerce or sales rather than awareness metrics like impressions or engagement – 95% of marketers said commerce or sales was the primary measurement of success versus 12% and 5% for impressions and engagement.

Cost of media is the biggest challenge facing retail media, with 92% of survey respondents saying cost of media was their largest concern – also a common concern for marketers across other channels.
Research Rewind: Sweetgreen offers paid and free loyalty tiers, as 42% of shoppers cut back on grocery spending
With economic uncertainty still on the horizon, consumers are pulling back on spending. That is according to data from an editorial research partnership with research platform Attest, which asked 1,000 U.S. shoppers about recent spending patterns. Sixty-one percent of respondents said they either reduced or somewhat reduced the amount they spend on items in the last 12 months, while only 17% said they have not changed their spending patterns at all.
Groceries is one of the categories being hit the hardest, and restaurant brand Sweetgreen is aware of tightening consumer pocketbooks when it comes to spending on food. After sunsetting its original loyalty program in 2021, Sweetgreen relaunched its loyalty program with two tiers — one paid and one free — in April. Modern Retail's Member Dossier series recently reported that the company knows asking customers to pay for a loyalty program on top of its salads, which typically cost $10.45 to $16.95, could present a challenge – hence the free tier.
This free tier, called Sweetpass, includes a "challenges and rewards" section, access to new menu items and limited-edition merchandise drops. The paid tier, Sweetpass+, costs $10 a month and offers perks like daily discounts, priority customer service and free delivery.
Key findings:
The apparel, groceries and electronics retail categories have been hit the hardest by consumer pullbacks on spending. Fifty-four percent of respondents said they are spending less on clothing and shoes, and almost as many said they are cutting back on groceries (42%) and electronics (41%).
Pet products is the category in which the fewest respondents (23%) said they are cutting spending.
See research from all Digiday Media Brands:
Modern Retail+ Research
Digiday+ Research
Glossy+ Research