How Grillo's Pickles is building a cult following by 'showing up where other brands wouldn't'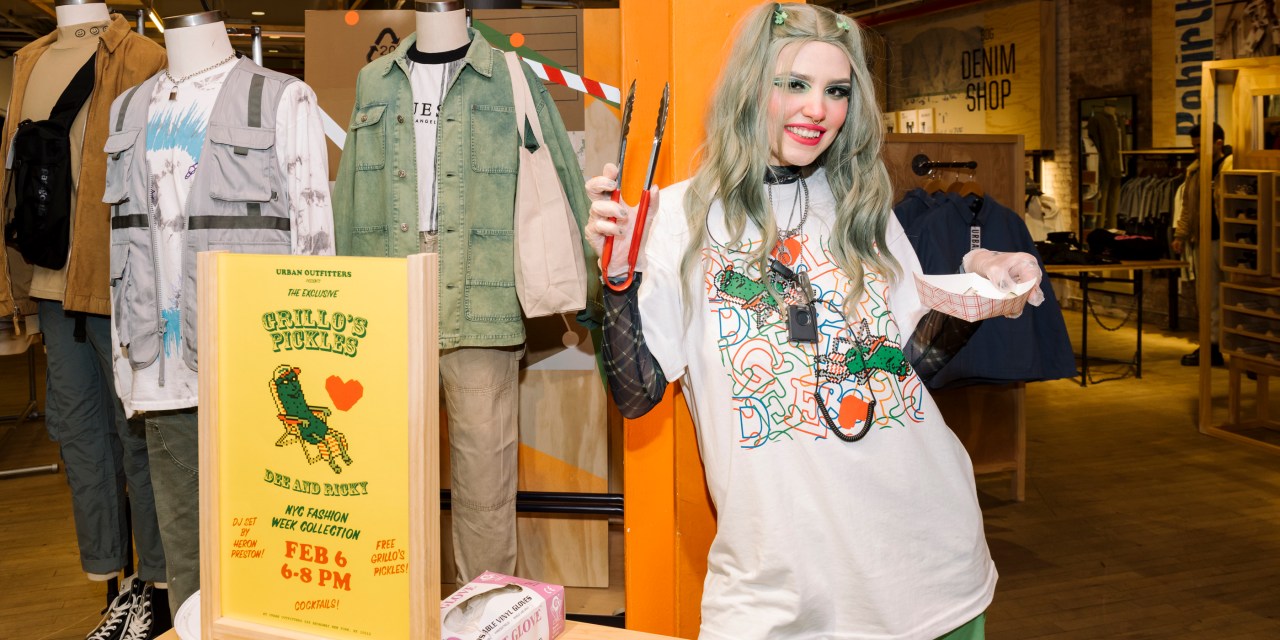 Grillo's Pickles
Grillo's Pickles may have made a living from selling jars of pickles, but it has positioned itself as a cult-favorite lifestyle brand.
Founded during the 2008 recession, the company began selling pickles from a cart on the streets of Boston for $1 for two spears. Soon enough, the company began selling Grillo's branded merchandise like t-shirts and tapped into subcultures like skateboarding and punk. Now Grillo's Pickles is found in 15,000 stores nationwide. The company has high-profile merch collaborations with brands like apparel company Urban Outfitters and photography company Polaroid.   
Although many businesses have attempted to alter their image from being mere consumer brands to lifestyle brands, executing it can be complicated. By attaching itself to niche communities, investing in branded merchandise and forming unique partnerships, Grillo's Pickles has become a household name. Doing so has allowed Grillo's Pickles to build a community around its brand and authentically market itself. 
"We were involved in the communities that we were in personally," said Eddie Andre, senior brand manager at Grillo's Pickles. "[Grillo's Pickles was] showing up where other brands wouldn't or didn't know how." Andre said Grillo's Pickles merchandise is now a $200,000 business; according to a company spokesperson, the Grillo's business overall "continues to grow well over 25% annually."
Apart from the refrigerated section of retail stores like Target, Kroger and Safeway, Grillo's Pickles can also be found in skate events, art shows and local music festivals like Boston Calling Music Festival. The company has about 18 SKUs, including its dill pickle spears, dill pickle chips and pickle de gallo. As far as merch, it currently has about 25 SKUs — such as hoodies, water bottles and hats — and plans to increase that number to over 50 SKUs when it opens its pop-up shop in the Lower East Side in June. 
Collaborations have become an instrumental part of how Grillo's Pickles built its reputation. Grillo's has collaborated with professional skateboarders like Blake Carpenter as well as local businesses like Orchard Skateshop. At local skate shops that host art shows, Grillo's Pickles would show up to hand out free pickles. 
"I like to work with people that are kind of on the up and up and coming so that we can invest with them," Andre said. "We're not just trying to get something out of them when they're big."
But the company has also lured in some lucrative partnerships with prominent industry players. In 2020, when it started ramping up partnerships with large brands, Grillo's teamed up with entertainment conglomerate Nickelodeon to unveil limited-edition Rugrats jar labels. The company has worked with brands like Utz Chips and Ithaca Hummus in the past year. It is also currently the official pickle of Major League Pickleball.
Shoppers gravitate towards lifestyle brands because it catches their attention, said Kimberley Ring Allen, founder of Ring Communications and adjunct professor at Suffolk University. She added that brands are marketing to consumers that can quickly get distracted. As a result, brands ranging from beverage brand Liquid Death to juice and coffee bar chain Joe & The Juice are seeking that lifestyle brand status.
"The digital consumer is distracted already," Allen said. "When you think about the amount of marketing messages that are trying to get at us at a time, it's really hard to break through the clutter."
Becoming a lifestyle brand isn't that easy though, Allen said. She said that brands need to know their audience beyond the surface-level data they get from traditional market research methods, where brands identify their target demographic and learn about their median income, among other data points.
"Now brands have to understand their target consumer on such a deeper level, what motivates them, what moves them," she said. "We expect so much more from brands; we expect them to cater to us." 
Being present in these niche communities and having branded merchandise doubles as a sales driver and marketing play. People wearing Grillo's merchandise essentially advertise the brand to others that see them wear these products. For example, actor Justin Long was seen wearing Grillo's Pickles' hat in the horror movie Barbarian.  
"We're trying to make pickles as fun as possible and change the way people think about a grocery brand," Andre said. "I always reference like Andy Warhol and what he was able to do with a lot of brands, and that's kind of how I see Grillo's."