Liquid Death taps Fiji Water alum as new chief operating officer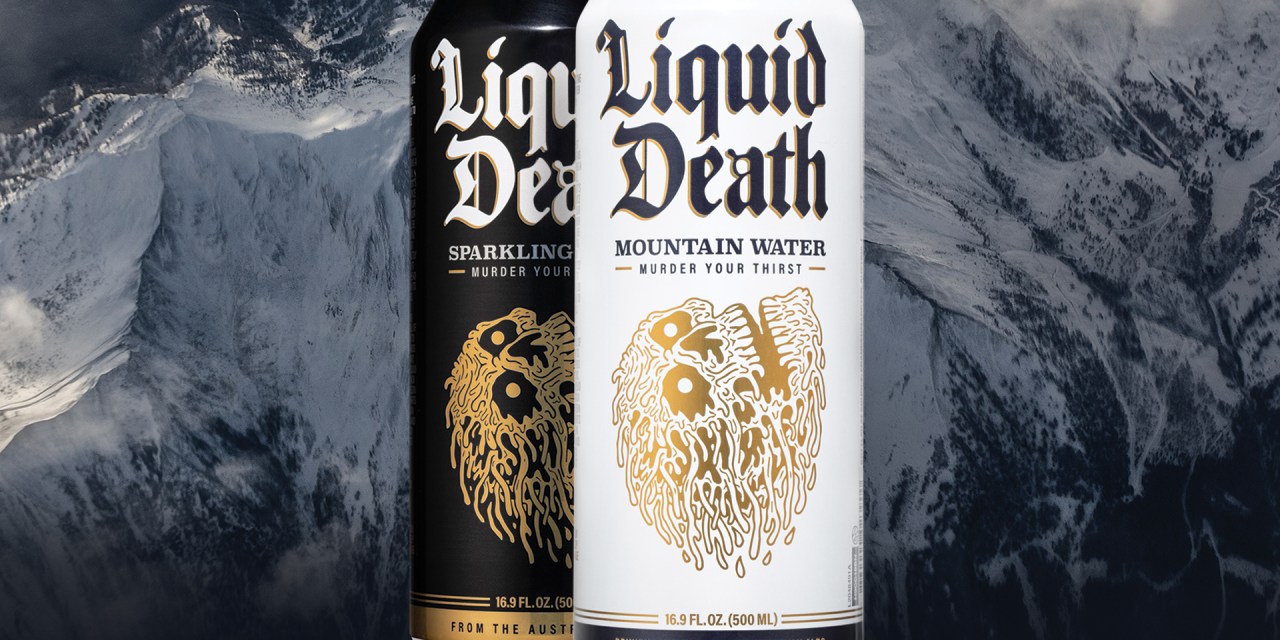 Liquid Death
Canned water company Liquid Death has hired Joseph Lee to oversee the company's global operations and supply chain strategy as its new chief operating officer effective Monday.
Lee has held multiple supply chain leadership roles at several consumer packaged goods companies. Prior to Liquid Death, he was the senior vice president of supply chain at GT's Living Foods and director of supply chain at Fiji Water Group. His predecessor, Jon-Ryan Riggins, is stepping away from day-to-day operations but will remain involved at Liquid Death as a co-founder and board member.  
Liquid Death has been on a high growth trajectory — the company's revenue has grown 300% every year since its launch in 2019 — which prompted its recent hiring spree, according to Mike Cessario, Liquid Death co-founder and CEO. Along with a COO, the company also hired Frank Dresmé as vice president of design, and just recently added Marisa Bertha as senior vice president of strategy. 
"We're growing at an incredible rate," Cessario said. "One of the most important things for a high-growth company is being able to execute."
In 2021, Liquid Death reported revenue of nearly $45 million, $3 million of which comes from selling merchandise like t-shirts and koozies. Liquid Death sells canned water products like mountain water, sparkling water and various flavored sparkling water like Mango Chainsaw. Liquid Death, which started out as a direct-to-consumer-only brand, but is currently available in 29,000 locations, including Target, Walmart and Whole Foods.
With rapid growth comes the need to align its supply chain with its growth strategy, said Lee. It's especially crucial to have an experienced team on board as the brand navigates the supply chain crisis and inflation. Already, some food and beverage CPG conglomerates like Coca-Cola and PepsiCo have raised prices.
Lee said he plans to focus on setting up strategic partnerships with suppliers during his first year on the job. "These days, the tides have turned. So you can't just go out in the market and ask for more capacity and transportation or get supplies within a week," he said. "Those days are gone. So you need to form these partnerships with suppliers, with transportation carriers to grow long term with you and understand what your goals are." 
With the new vice president of design on board, Cessario said Liquid Death will continue to elevate its personal brand – from its packaging and merchandise to its marketing efforts. Its new design leader Dresmé was a former design director from advertising firm 72andSunny and has experience working with brands like Axe, Disney and Target.
"We're not winning because of our electrolyte level or our pH. We're winning because of our brand," Cessario said. "For us, design is obviously such a key part of our brand."
Nik Sharma, CEO of strategic initiatives firm Sharma Brands, said that when beverage companies make a number of senior leadership hires within a short period of time, it usually signals a possible mass expansion of distribution.
"With a COO, they're going to be able to create a lot more at a much faster rate," Sharma said. "If they want to test formulations of product, if they want to test different flavorings, if they want to test more…functional-type beverages, they're going to be able to do that pretty rapidly if they have a better supply chain established."
Other CPG brands that started in direct-to-consumer channels have also expanded their physical retail presence. Asian-inspired sparkling water brand Sanzo, for instance, just recently rolled out all of its flavors to Whole Foods Market nationwide. Meanwhile, healthy soda Olipop has expanded its presence to over 10,000 grocers nationwide including, Target, Kroger and Safeway.
Cessario said he wants the brand to "permeate even deeper into culture." Liquid Death partnered with Live Nation last year and the brand will be present in over 50 Live Nation music festivals at venues and amphitheaters. The company has also been teaming up with music artists as well as comedians, Cessario said.
Liquid Death is currently launching nationwide at Kroger and Albertsons, Cessario said. The company also plans to grow the number of locations it is in by two or three times its current presence, he said.
"We're launching into national retail in a big way this year. Most of the major retailers across grocery and convenience stores are all going to be selling Liquid Death this year," Cessario said. "So we want to make sure that we're executing in all these retailers at the highest level."