How Pinterest is pitching DTC companies through a new 'disruptor brands' sales team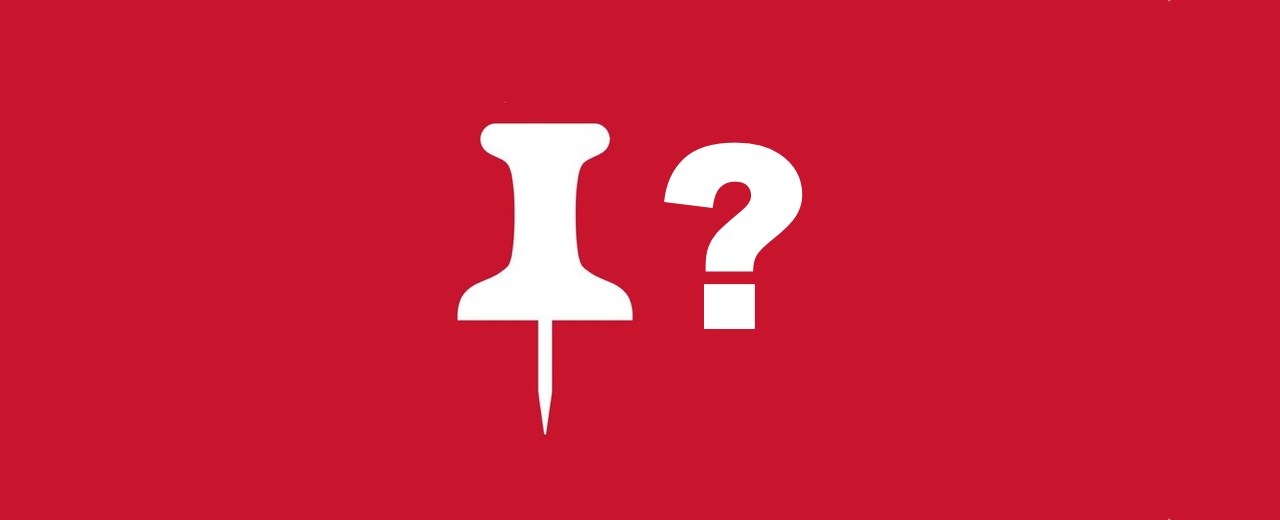 In January, Pinterest created a new sales team that was tasked with figuring out how they can get younger startups, particularly direct-to-consumer brands, to spend more money on the platform. In the months since then, the division, called the disruptor brands team, has been meeting more frequently with venture capital firms that invest in many consumer startups, as well as hosting dinners with executives at DTC brands. 
The goal has been to figure out the biggest pain points these brands have with Pinterest, and what new advertising and product tools would make it easier for them to spend more money on the platform. There's a lot of advertising money up for grabs, as DTC brands try to shift their advertising spend away from Facebook. For example, mattress brand Eight Sleep recently told Modern Retail that it now spends about 30-40% of its marketing budget on Facebook, down from nearly 70% in February in order to not become too reliant on one platform. Competitor YouTube also recently created a DTC council to court these brands. 
"When we go and talk to these brands, we say 'defining a strategy for Pinterest really is a differentiator for you as a marketer, and gives you an edge over your competition,'" said Katie Dombrowski, Pinterest's U.S. segment lead for its disruptor brands team. "You're really being a thought leader in how you're going to build your marketing strategy, what channels you're going to invest in."
During its second quarter earnings report in June, Pinterest reported revenue of $261 million, up 62% year-over-year. CEO Ben Silbermann said the company continues to work to "diversify our advertiser base and improve advertisers' ability to measure the effectiveness of their ad spend."
But, there's still a lot more Pinterest has to do in order to win over brands — media buyers recently told Digiday that they'd like to see Pinterest offer more robust analytics tools. And, some DTC brands who have experimented with paid advertising on Pinterest say they still don't see enough conversions from the platform to justify an increase in spending.
Some of the brands that Pinterest's disruptor brands team has worked with in recent months include Imperfect Produce, Gravity Blankets, Parachute, Rothy's and Smile Direct Club. To get in front of these brands, Pinterest has been reaching out to venture capital firms like Forerunner, Lightspeed and Maveron, offering to host sessions with their portfolio companies about new tools Pinterest is working on and to let them know about this new sales team that's working closely with DTC brands.
"I think [Pinterest] is at an interesting time in their platform where they are really trying to build out the right set of tools so it can be more self-serve," said Eurie Kim, partner at Forerunner Ventures. "The smarter, savvier marketing teams at earlier stage companies are starting to test across platforms, and so they're looking at Pinterest as one of those platforms."
Pinterest has also begun testing some of the new ad products it's released in recent months with these brands first — like conversion optimization, which it released in April. Conversion optimization is a new campaign type that allows advertisers to set a greater variety of goals — like increased online checkout or lead generation — they want to optimize a set of promoted pins for.
Dombrowski acknowledged that one of the biggest challenges that DTC brands have with Pinterest is attribution and measurement. Compared to Facebook, which marketing leads at DTC brands say typically has more impulse shoppers, more Pinterest users go to the platform as they are just beginning to research products to buy. They typically aren't ready to buy something as soon as they see an ad, and may wait a few days or weeks before doing so, at which point they may buy after clicking on a different ad.
Pinterest's pitch to DTC brands is that these top-of-the-funnel users will prove to be more loyal and valuable customers over the long-term. But, that also means that last-click attribution — which DTC brands often use to measure the effectiveness of Google and Facebook — isn't a useful way to gauge how well Pinterest ads are doing.
Instead, Pinterest says that brands should use multi-touch attribution. But, creating a custom multi-touch attribution system often requires having a dedicated data science team, and younger DTC brands in particular often don't have the resources to do so.
So, Dombrowski said that Pinterest's disruptor brands team also tries to work closely with DTC brands to help them set up the proper attribution windows, and can also pull for them on request, the amount of time it typically takes their users to convert after clicking and viewing an ad. Dombrowski said that for many of the brands her team works with, the time to convert is the same for customers who view or click on an ad, and so they often have to adjust their attribution models to give more value to views.
Jeremy Gurewitz, head of growth at Imperfect Produce, said the company first started putting paid advertising spend behind Pinterest in January, and today spends about 15% of its marketing budget on Pinterest. He said that someone on his team is typically in touch with someone on Pinterest's disruptor brands team a couple times a week, and that Pinterest has been helpful in making suggestions about how Imperfect Produce can improve their creative, and new audience segments they might want to try targeting.
"The pin format is so unique among platforms," Gurewitz said. "Your eye starts [at the top of a pin] and you want to be able to tell a full story by the time they get to the bottom."
Gurewitz said that for Imperfect Produce, the users it acquires through Pinterest don't typically take that muchlonger to convert than customers acquired through other platforms. About 90% of the customers Imperfect Produce acquires convert within a week of seeing an ad, according to Gurewitz. But, that's been a challenge for other brands that have experimented with marketing on Pinterest.
Evan Woods, head of growth for DTC pet food brand Ollie, told Modern Retail in June that the company has been in contact with Pinterest's disruptor brands team, and tried some of the newer tools it's created with DTC brands in mind like conversion optimization. But he said that Pinterest "still hasn't delivered for its ability on conversions at scale," for Ollie.
"These [DTC] brands have $1 to spend, and they need to make $3 of sales out of it," Kim said. "At the end of the day if you know how to get a customer on Instagram, you're going to spend that money on Instagram, so there's got to be a lot more collaboration and understanding."