Member Dossier: How 3 different restaurant chains revamped their rewards programs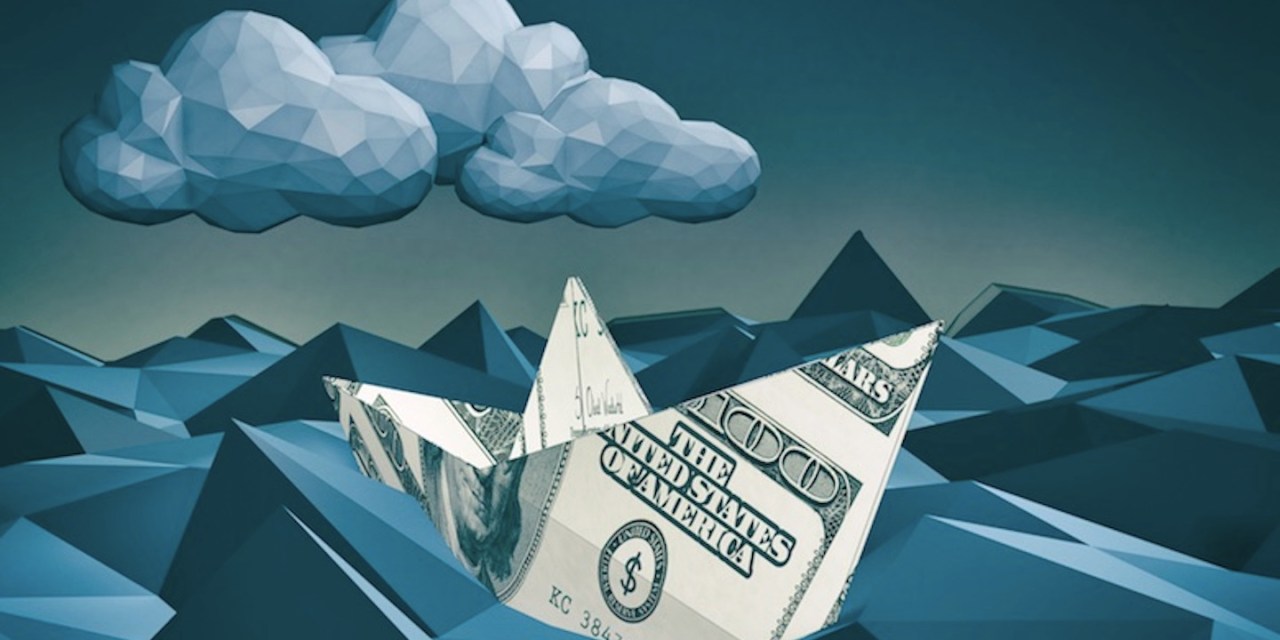 This story is one section of Modern Retail's Member Dossier. In this series, we drill down on one pertinent topic in the retail industry. More from the series →
More restaurant chains are giving their loyalty programs a refresh as they look to grow customers and sales.
In the past nine months alone, Dunkin', Starbucks, Whataburger, Chick-fil-A, Noodles & Company, Panera and Panda Express have all added changes to their loyalty programs. Some, like Starbucks and Dunkin', have altered how customers redeem points for free food and drinks, while others, like Noodles & Company, have added daily perks.
Overall, restaurants are looking to make it easier for people to sign up for loyalty programs, create more ways for customers to cash out points and reward regulars for stopping by more frequently. It's a particularly precarious time for restaurant chains right now, as inflation is leading more people to cut back on dining out. A December survey from AlixPartners found that 74% of respondents were planning to dine out less frequently.
As more restaurants work to modernize their loyalty programs, Modern Retail spoke with executives at three national fast-food chains — El Pollo Loco, TGI Fridays and Mooyah — about how they restructured their programs.
Tiered rewards at El Pollo Loco
For five years, El Pollo Loco ran a loyalty program based on banked currency. Members racked up one point per dollar, and they could redeem 50 points for a $5 off coupon. They could stack these $5 off coupons to use more than one at a time, if they so chose. Rewards expired after six months.
This time around, the program was "due for a bit of an evolution," Gabe Alonso, vp of digital marketing at the company, told Modern Retail. "Candidly, what we had before was just not up to par," Alonso said. "We looked at our previous program, and we just felt that we hadn't really done much to freshen it up in the five years or so that it had been around."
The new Loco Rewards program, which launched April 4, has three tiers based on points: "Pollito" (0-9,999 points), "Pollo" (10,000-29,999 points) and "Pollo Loco" (30,000+ points), all of which unlock exclusive benefits and promotions. The number of points per dollar increases by 10 points at each tier; for example, customers earn 100 points per dollar at the "Pollito" level, 110 points per dollar at the "Pollo" level and 120 points per dollar at the "Pollo Loco" level. All members receive early access to new menu items, birthday gifts and personalized offers.
El Pollo Loco also created specific rewards once people hit 3,5000, 6,500, 10,500 or 12,500 points. El Pollo Loco kept the option to redeem 50 points for a $5 coupon because customers had told the chain they liked that perk. Points now expire after 12 months.
"We're adding more agency than ever, a lot more choice into what you can redeem for and what you can earn," Alonso said.
To create the new program, El Pollo Loco gathered member feedback, conducted research and looked to other restaurants' loyalty programs. It decided to go with a tiered loyalty program, in part because "McDonald's and the like, they have tiered programs, and they're, for us, best in class," Alonso explained.
While it's still early, results are "really, really encouraging," Alonso said. "What's great is that in general, we see that our loyalty member is coming back more often. And they're spending more with us."
Alonso added that with the new app, El Pollo Loco's new user acquisition has doubled year over year. At the end of 2022, the Loco Rewards program had 3 million members. That has now grown to 3.2 million.
Making app signups optional at TGI Fridays
TGI Fridays revamped its rewards program — Friday Rewards — based on a suggestion from one of its servers in Pennsylvania. The old program was very time-intensive, Lindsay Eichten, director of loyalty, customer relationship management and paid media at TGI Fridays, told Modern Retail. Anyone who wanted to redeem points had to sign into the TGI Fridays app, pick a menu item, click a button to get a code and give that code to their server.
Eichten recalled a server telling her, "Honestly, as soon as someone says they want to join [the program], I know that I have to add 20 minutes to my table, because I have to help them find the app, they have to have WiFi, they have to call their son to get their Apple ID and password." Now, anyone can simply give their phone number to their server, and their server can look up which rewards that customer is eligible for and apply those directly to the point of sale.
Under the new program, customers still earn one point for every dollar they spend, but rewards are now organized into two distinct groups. For 75 points, customers can get a free appetizer, kid's meal, nonalcoholic beverage or dessert. For 150 points, they can get a free entrée. Before, menu items were sorted into eight different point categories based on their retail cost.
Rewards that tie into dining in at the restaurant, rather than opting for delivery, are also proving more popular. In November and December, TGI Fridays tested out a perk that allowed people to skip the line.
By contrast, a perk in which people who placed an order for a party platter got a free salad or side of fries didn't have "a lot of take," according to Eichen, which the restaurant attributes to fewer people ordering takeout. TGI Fridays will continue to test and roll out new experiential rewards as months go on.
It took about eight months to develop the new program, which TGI Fridays unveiled on May 11. "We've seen a two-to-three-times higher sign-up rate than we did previously. So, really happy to have strong, early indicators of success here," Eichten said.
'Surprise and delight' at Mooyah
Mooyah, a burger chain headquartered in Texas, is using a new tiered rewards system that's "much more personalized," Stacy Fields, director of digital experience at Mooyah, told Modern Retail. There's more choices in regards to rewards, and members receive perks like birthday and half-birthday offers, as well as early access to new menu items.
Like El Pollo Loco, Mooyah wanted its new rewards program to get more people using its app. Fifteen percent of its customers make a purchase on Mooyah's mobile app, and Mooyah thinks its new program can increase that number even more.
"We think that because of the way this has been restructured, it is much more compelling and motivating for people to stay engaged, not only with our mobile app, but also with our rewards program," Sarah Beddoe, Mooyah vp of marketing, told Modern Retail.
Mooyah debuted its first rewards program in 2016. Its early program, like El Pollo Loco's, was an accrued, banked points system in which guests could earn $5 rewards. Customers earned one point per dollar spent at the restaurant. Now, guests can cash in points for fountain drinks, fries, $5 off, a shake or a burger — whatever they choose.
"We're really aiming to make our new loyalty structure something that can work for each member, wherever they're at in their journey," Fields said.
Part of this approach involves "surprise and delight," a marketing strategy that incorporates surprise gifts or interactive experiences to bring on new users and retain existing ones. For Mooyah members, this means giving additional gifts to people who have amassed at least 250 points.
These surprise offers are tailored to each member's preferences and order behavior, Beddoe said. "It allows us to introduce them to things they may not know," she explained." For instance, the restaurant might experiment with sending a person who regularly orders burgers an offer to try ice cream. Another example, Fields said, would be introducing the Diablo Hot Dog to someone who buys the Diablo Burger, because the flavors are the same, but the categories are different.
Mooyah launched its new loyalty program on May 8, and so far, it's amassed a "very active" group of users, Beddoe said. Today, Mooyah has 650,000 rewards members, although it is "on its way" to 700,000, Fields explained.
"For the most part, the response has been incredibly strong," Beddoe said. "We want to make sure that our users understand that the program [they] use very frequently isn't going away, it's just getting better."