More brands are launching fall flavors to capitalize on pumpkin spice season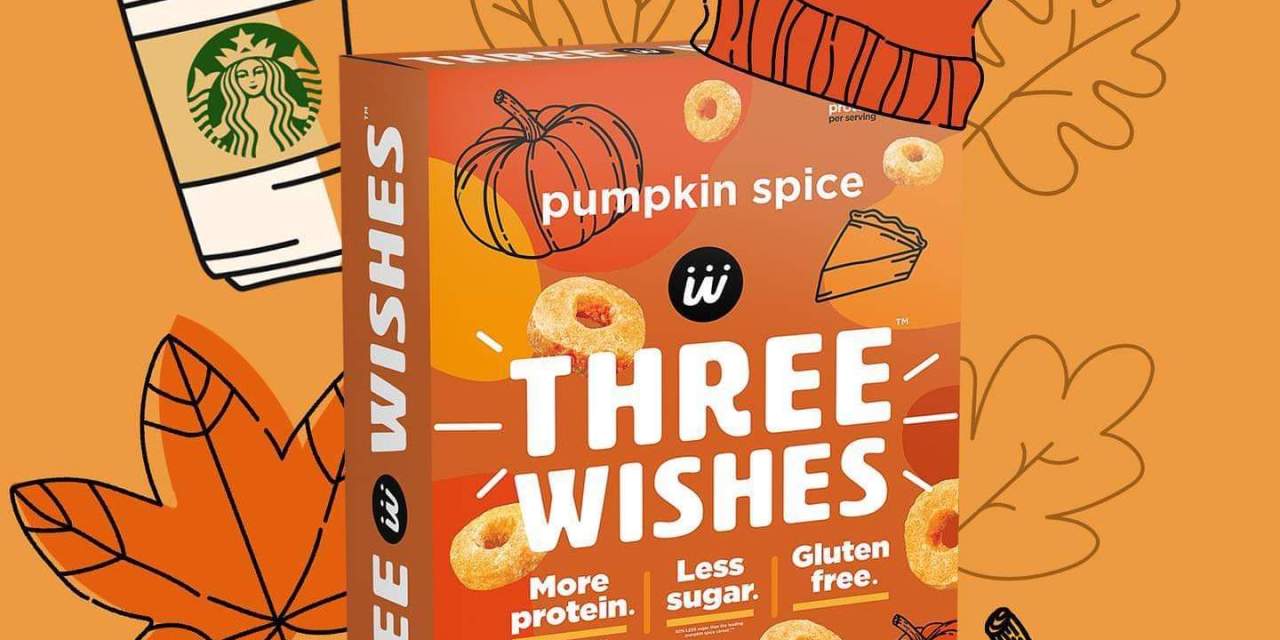 Three Wishes
Looking to piggyback off of the popularity of Starbucks' pumpkin spice latte, more brands are looking to come up with what they hope will be the next viral fall-themed item.
Last week, sparkling water brand Spindrift released its first-ever seasonal flavor, a spiced apple cider seltzer. In the release, the company said it "challenges the idea that sparkling water and hard seltzer are just summertime beverages."
The trend increasingly isn't just limited to food and beverage startups. In August, e-commerce startup Grove Collaborative released a limited-edition collection featuring spiced pumpkin and mulled apple-scented cleaning products. While Grove Collaborative has released fall scents in the past, this was the first year the company did a pumpkin-spiced-themed product, given the resilient popularity of the trend. 
Since the introduction of the pumpkin spice latte back in 2003, the flavor has grown in popularity and taken over nearly every product on the market. Nearly 20 years later, autumn flavor combinations consistently remain some of the most effective limited-edition releases, according to a number of brand executives who spoke to Modern Retail. When RXBar released a pumpkin spice flavored protein bar in 2020, it was the number one launch on the brand's website, setting the record for most revenue and quantities sold of any launch month, according to the company.
According to Google Trends, the term "pumpkin spice" began trending as early as July, and peaked on Aug. 28 — likely due to Starbucks' fall menu announcement. The phrase "fall flavors" also peaked in searches around the same time period.
Margaret Wishingrad, co-founder and CEO of Three Wishes, said that her company first tested a pumpkin spice cereal last year. It was a small batch, and sold exclusively at one of its retail partners, Sprouts. "Seasonal releases are a great way to build relationships with our retailers since we can work with them on an exclusive basis," Wishingrad said. 
The test run exceeded expectations. "Last year, we had customers driving across state lines to find stores that carried pumpkin spice," Wishingrad said. This year, Three Wishes expanded access to the flavor, and it's now  available at Whole Foods, Sprouts and on Amazon. "We actually added even more pumpkin flavor during our R&D process this time around," Wishingrad said. 
Seasonal flavors have quickly become a go-to strategy to refresh Three Wishes' lineup. Earlier this year, the company released a limited-edition Chocolate Covered Strawberry cereal that sold so well, it will be brought back next year. But still, Wishingrand said that pumpkin spice is the brand's most popular seasonal flavor to date. 
Piggybacking off of its earlier success RXBar this year is bringing back two other fall flavors it has experimented with in the past, in addition to pumpkin spice: gingerbread, which debuted in 2019, and pecan, which debuted around the holidays in 2020.
Carly Smith, senior associate brand manager at RXBar, told Modern Retail that with pumpkin spice being "cultural phenomenon," RXBar wanted to elevate it this year by formulating it with egg whites for 12 grams of protein. The company also used "real pumpkin and cinnamon to really deliver on the fan-favorite fall flavor," Smith explained.
Even if a company has yet to release a fall flavor or pumpkin-spiced variation of its best-seller, more of them are starting to do it because their competitors are as well.
Grove Collaborative, for example, decided to release a fall collection in part because some of the other brands it carries on its marketplace like Mrs. Meyer's and Method have also started doing fall scents.
Jennie Perry, Chief Marketing Officer at Grove Collaborative, told Modern Retail that limited editions, including the new collection, "are a key pillar of Grove Collaborative's product differentiation and deliver on experiential home care solutions that we've found our consumers expect from Grove."
The company began working on this particular collection about a year ago, with the theme and design "being driven by consumer insight, design trends and the cultural landscape," Perry explained. Perry said that Grove's limited editions have helped attract new consumers to Grove's private labels, "as well as driving more loyalty with our existing customers." 
The R&D strategy also applies to other seasons, Perry explained, such as spring and summer. 
"Given the overwhelmingly positive response from our customers, we don't plan to stop releasing them any time soon," she said.