How RXBar used customer feedback to launch its latest breakfast line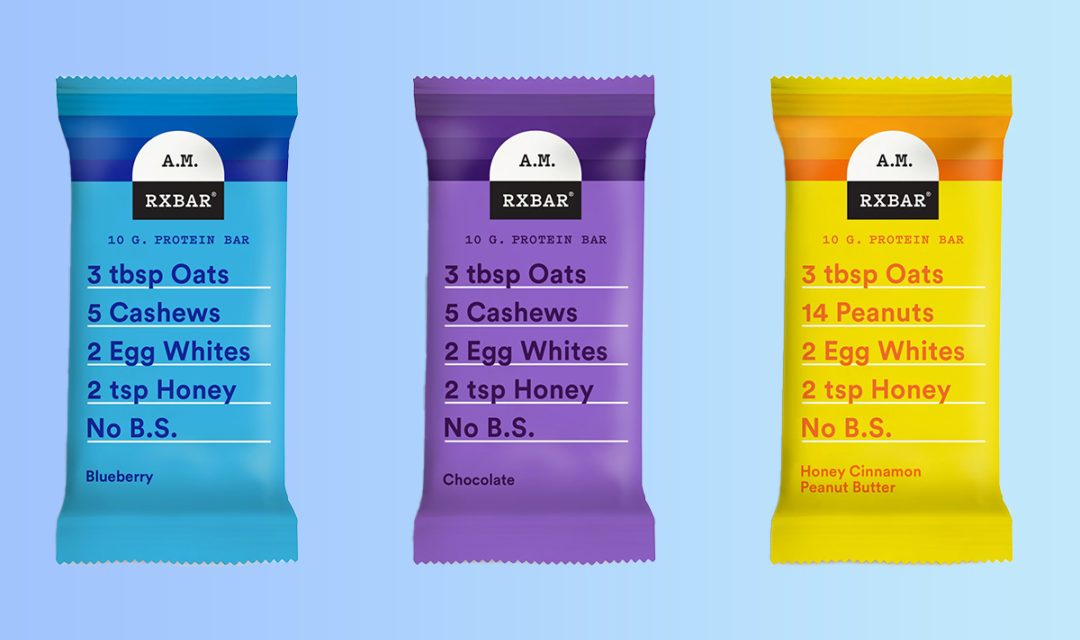 Kellog Co.
Protein bar maker RXBar's latest product expansion goes beyond snacking and focuses on specific meal times — namely, breakfast.
Founded in 2013, RXBar was acquired by Kellogg's in 2017 for $600 million. The brand is part of the conglomerate's recently-announced spin-off snacking segment, which also includes brands like Cheez-It and Pop-Tarts, among others. Since the acquisition, RXBar's annual revenue has surpassed $200 million, and has been credited with helping offset The Kellogg Company's declining cereal sales.
Over the last few years, RXBar has tested out new products beyond its flagship snack bar, specifically targeting breakfast foods. The company first ventured into the breakfast space by launching dedicated morning items in 2019, starting with ready-to-heat oatmeal cups. In 2021, the company launched its first line of breakfast cereals.
Even with these new products, the bars continued to be the brand's top-selling product. Now, RXBar is taking another stab at breakfast but using the form factors for which it is most known. This month, the company is rolling out its new breakfast bars, called RXBar A.M. The line's three new flavors are honey cinnamon peanut butter, chocolate and blueberry, which began rolling out at Target and Whole Foods in recent weeks. According to the brand, the SKUs will hit local and national retailers over the rest of the summer.
Like RXBar's classic recipe, the bars contain egg white as a protein base. However, the company developed this line with soft rolled oats, nut butter and crispy brown rice for a softer mouthfeel. The new line is also sweetened with honey and coconut sugar, unlike the Medjool dates base RXBar is known for.
Tom Ring, lead food designer at Kellogg's who helped develop the A.M. line, told Modern Retail the new bars were developed based on customer demand.
"We've seen the breakfast bar space explode recently," he said. The market is expected to grow from $4.68 billion in 2022 to $7.07 billion by 2029, according to Fortune Business Insights."That combined with our customer feedback, it seemed like a perfect opportunity to develop this line."  
"We wanted to meet the consumers with what they were asking for," Ring said. "People love our core bar, which has a specific chewy feel from the date base." With the new line, the brand wanted to offer bars with a new texture, while still delivering the flavor and nutritional value people expect. The marketing team received this feedback via the brand's direct-to-consumer customer base, which was then sent to the product design team. Much of this research was done through surveys and samples, resulting in tweaks made to the recipes along the way.
"We think this is going to drive incremental eating occasions," Ring said. "We know that 50% of bar users have them in the morning, as a supplement or replacement for their breakfast." The A.M. bars also feature sunrise graphics on packaging, Ring noted.
It took the team about a year to launch RXBar A.M., from concept to shipping rollouts. Part of the process included trial runs of the recipes, as well as incorporating customers' flavor preference input.
"For the breakfast bars, we tried to identify ingredients that were within our brand guardrails — specifically focusing on ingredients you don't have to Google," said Ring. "We took the dates out, and added oats, honey and coconut sugar as bonding agents and sweeteners." 
According to Ring, the process involved surveying customers along with keeping tabs on the overall landscape. "We certainly look at what our competitors are doing," Ring said.
The R&D team also worked with the marketing and sales team along the way "to make sure every decision is validated by consumer feedback," Ring said. 
"For our R&D team, it's about figuring out what are the best ingredients we can incorporate and build new SKUs around," Ring said. For example, the team knew customers prefer no added sugars. "But through feedback, we realized they're okay with natural sweeteners like honey and coconut sugar," he added. 
Continuous feedback is key to developing products as people's eating habits change, Ring said. "It's come as a surprise to me that people eat chocolate in the morning, which may not seem obvious." 
As brands continue to adapt to changing eating patterns, some are developing new products to fill newfound gaps throughout the day. CPG consultant Kendall Dickieson said that brands are increasingly trying to cater to the times of the day or week people are using their products. "It makes sense for the RXBar team to lean into new flavor combinations to offer healthier on-the-go breakfast options," Dickieson said. She noted this subcategory is quickly growing, thanks to startup entrants like Over Easy, Mush and Oats Overnight. 
However, Dickieson explained that meal time or seasonality specific-products can also potentially cause confusion for customers. This is when specific marketing campaigns come in, which can do the heavy lifting of explaining case uses.  
With that, Kellogg's Ring said it's important for the brand to give people flexibility in how and when they eat the products. "The 'A.M.' branding is more of a suggestion than a prescription," he said.
"We're hoping this new line does well among the industry and customers — and that we can continue to build on it."