Reddit introduces new ad capabilities to help brands better target communities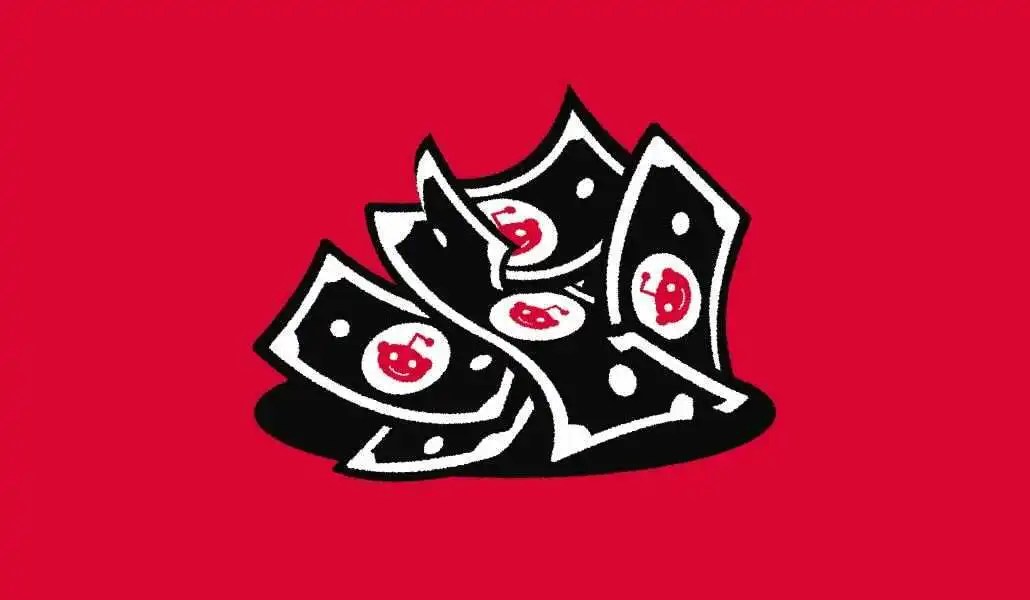 Reddit continues to court brands looking for new ad platforms to test out.
Last year, online e-commerce brands like MeUndies and Ulta reported they'd been investing in Reddit as a means to decrease reliance on Meta advertising in light of iOS 14 changes. This week, Reddit announced the introduction of two new ad tools: Contextual Keyword Targeting and Product Ads. The updates come at a time when online brands, particularly e-commerce startups, are looking for more robust tools from Reddit. 
Reddit's ad business has grown slowly but surely over the years. The company first introduced advertising back in 2009 in the form of sponsored ad links and later introduced display sidebar banners. In 2016, Reddit transitioned to Promoted Posts, which remain the main option for branded advertising. Like other tech companies recently, this week Reddit scaled back staff by laying off 90 employees, or 5% of its workforce. But as Digiday recently reported, Reddit has also recently posted new job openings U.S. and Europe to help build out new commerce and advertising capabilities. 
Several companies have been beta testing these new tools, including Ally Financial and Liquid IV, among others. Reddit's senior managing director of large customer sales, Paulita David said that contextual keyword targeting is a major opportunity for brands trying to reach specific audiences on the social platform. 
"Context is the big differentiator for Reddit versus other digital advertising platforms," David said. She pointed to DTC brand Dr. Squatch as an example of a Reddit advertiser selling soap and shampoo by running promos "alongside highly contextually relevant content." These can range from a post about the best all-natural soaps, in a community content feed for personal care, or in a conversation thread about hygiene products for people with sensitive skin. 
Indeed, beauty brands have found success reaching millions of eyeballs across popular subreddits, where skincare products are heavily discussed. Some beauty brands have begun to experiment within comment threads, while others engage users through organic posts and AMA sessions. Some companies are even tapping Reddit communities to develop new products and services based on crowd-sourced suggestions. Currently, Reddit's largest retail communities include r/weddingdress, r/rolex, r/skincareaddiction and r/watchexchange, which have a total of over two million subscribers.
Product Ads are meant to help a company get in front of users searching for products related to that brand's categories. The tool is somewhat similar to the interest-based search capabilities that Pinterest has built over the past few years. 
According to Reddit, Product Ads are also set to take advantage of its high-intent users. The company says Reddit visitors make twice as many category purchases and spend 2.5x more per purchase on a brand that advertises on Reddit. Product Ads feature product description and pricing in local currency, along with a button that sends users directly to the brand's product page.
These tools are meant to build on some of the testing that digitally-native brands have been doing, helping them target users more specifically.
Grocery startup Hungryroot noticed chatter about its delivery service within subreddits about two years ago, especially within health and fitness communities. "Our marketing team saw people were talking about all the health and dietary options we offer," said Ruth Spencer, Hungryroot's vp of performance marketing. She added that dabbling in Reddit marketing "helps us learn how people are organically perceiving our brands."
Placements on community platforms like Reddit and Nextdoor are a small part of Hungryroot's overall marketing budget. Spencer said that, like most DTC companies, the biggest chunk goes to channels like Meta, TV, SEO search or direct mail.
"Anytime we're testing a new channel, my goal is to have every dollar leading to a profitable conversion," Spencer said. "We don't pay just for awareness, and Reddit does help us drive profitable growth." She declined to disclose conversion rates but said they're still minor compared to Hungryroot's other major paid social campaigns. 
For the most part, the company has been cross posting creatives from its other social platforms. Spencer said, "we keep it pretty basic" with sponsored banners featuring promos directing Reddit users to the company's website. 
So far, said Spencer, Reddit's ad tech is understandably less sophisticated than Meta and Google, which have been building e-commerce tools for years. When compared to Facebook, for instance, Hungryroot does less specific targeting and tries to cover a larger swath of users interested in online grocery. "We stick with subreddits discussing dietary restrictions or health goals," Spencer said.  
The brand also experiences fluctuations in Reddit ad ROI throughout the year, with traffic peaking at the beginning of the year, when people have a renewed focus on health and wellness. On the other hand, Spencer said in the summer there's a shrinkage of Reddit users discovering Hungryroot.
Other online retail brands are looking to Reddit as a more progressive advertising platform for their categories. Sexual wellness brand Foria, which sells CBD-infused products in addition to other oils, began testing Reddit ads in early 2023.
Jon Brandon, co-founder and CEO of Foria, said the DTC startup originally launched on Reddit hoping the platform would be more accommodating to advertising sexual wellness products than Google and Meta. "While we've seen modest success on Reddit, our experience on the platform has been mixed," Brandon said. "We've been disappointed to see more creative rejections in recent months, which has prevented us from scaling as much as we would have liked." 
Brandon didn't give specifics on why some of Foria's Reddit ads were pulled, but pointed to the platform's content guidelines as the likely culprit. According to Reddit's advertising terms, promoted posts can't feature the use of vulgar words, images, or videos. The platform also prohibits promoting "sexually explicit content, products, or services."
Despite the hiccups, Brandon said Foria will continue to work with Reddit and other advertising platforms "as much as we can under their current guidelines." 
Similarly, Hungryroot expects to scale its Reddit ads alongside the new capabilities. "Hopefully as Reddit's targeting capabilities continue to grow, we'll see higher ROI from it," Spencer said.