Retailers are offering more loyalty program perks to beat inflation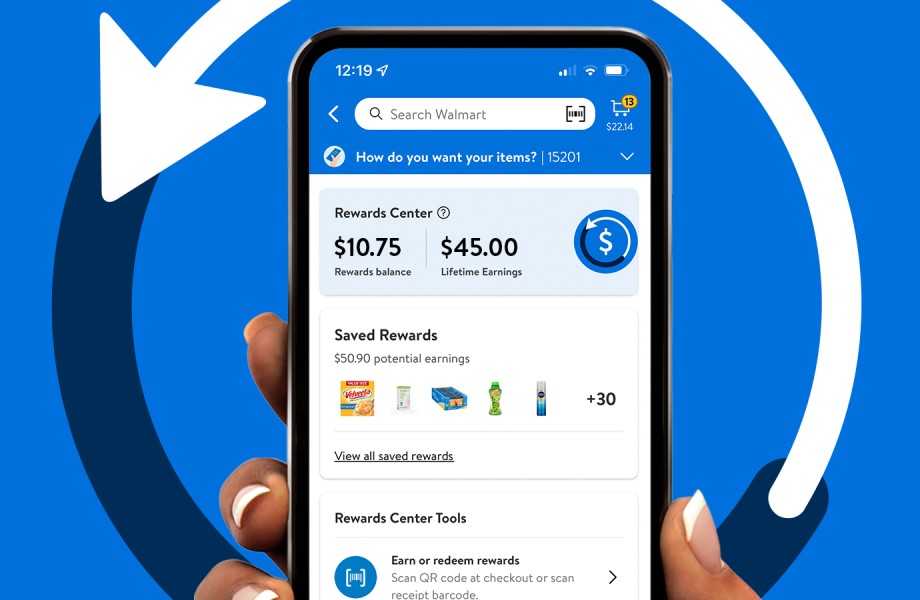 Walmart
Retailers are fighting inflation by wooing shoppers with new loyalty programs and rewards. 
Personal care retailer Bath & Body Works recently launched a nationwide loyalty program this week that would allow shoppers to earn points for every purchase and redeem a free product of their choice. Meanwhile online grocer FreshDirect unveiled plans to launch its first loyalty program earlier this month after over 20 years in business. Walmart also launched a rewards program this week specifically for Walmart+ members.
The rush to launch new loyalty programs or unveil new perks comes at a time when consumers are feeling the pinch of inflation, forcing some to explore cheaper options or avoid spending money on some items entirely. Loyalty programs can come in handy in inflationary periods for retailers to avoid losing customers as they become price-conscious. In turn, retailers are drumming up more ways to appeal to penny-pinching shoppers, such as by making it easier or free to sign up for loyalty programs. 
"When you're thinking about potentially heading into a recession, focusing on your most loyal and easily marketable consumers rather than going out and trying to capture new users is probably a higher [return of investment] from like an advertising perspective," said Avi Danda, consumer research analyst for market research firm YipitData.
Already, the rising cost of goods has forced consumers to rethink the way that they shop. Over half or 60% of respondents said they're buying less expensive alternatives, and 43% are seeking out discounts to help them afford their preferred brands, according to a June consumer survey from advertising service company NCSolutions. In its recent earnings call, Walmart executives said they are seeing more middle- and higher-income shoppers, possibly seeking more value for their dollars.
The grocery category has been a popular avenue for consumers to trade down from brand names to cheaper private labels. In response, General Mills, which makes popular grocery staples like Cinnamon Toast Crunch and Chex Mix, also came out with its first brand loyalty program in July. 
Shoppers can get a number of perks when they enroll in loyalty programs apart from just savings. Bath & Body Works, for instance, offers early access to events and upcoming fragrances, while points from General Mills' program can be redeemed for free gift cards and merch.
Ariane Turley, associate director of research at YipitData, said that many of the new loyalty programs being released have a lower entry barrier, allowing customers to sign up for free or accumulate perks as soon as they start spending. This encourages non-frequent shoppers to turn to these retailers for their needs.
One way retailers have tried to lower the barrier to entry is by launching tier-based loyalty programs that would offer different perks to shoppers depending on what suits their shopping behaviors. Bed Bath & Beyond, for example, recently revamped its loyalty program to make it tier-based. The first tier is free to join, the second tier has an annual $29 membership fee and the third tier is for Welcome Rewards credit card holders. 
Similarly, The Container Store launched a new tier-based program in March called Organized Insider. The loyalty program comes in three tiers: enthusiast (those that spend $0- $299 annually), experienced ($300-$999) and expert ($1,000 and above). Organized Insider offers perks like birthday discounts, exclusive access to products and receipt-free returns.
"A consumer will only [pay for a loyalty program] if they see the benefits," Turley said. "Instead of targeting customers that maybe are already loyal customers, [tier-based programs are] a way to just keep retaining customers that maybe it was their first time shopping there."
Suzy Davidkhanian, principal analyst at market research firm Insider Intelligence, said that loyalty programs almost gamify shopping. But with so many companies launching their own loyalty programs, retailers have been getting more creative about what perks they offer, she said.
For example, grocery store Save Mart now offers a new Gamer Rewards Program which gives shoppers a $10 credit toward video game platforms per $15 spent on specially marked products. Donut chain Dunkin', on the other hand, updated its program to allow customers to earn points for different menu items such as munchkins, hashbrowns and doughnuts. In the past, customers could only get a free drink for 200 points.
"Before it was much more simplistic like the buy five coffees get one free [model], and now, consumers are very savvy," Davidkhanian said. "They're just finding more clever ways to just be different and offer things that work with their customer base to get them to keep coming back."
In their effort to differentiate their loyalty programs, Davidkhanian said retailers run the risk of making it too complicated for people to understand. Retailers should also be aware of what loyalty program structure makes sense for its customer base. Otherwise, they risk turning off loyal customers.
"If it's too hard to use and too hard for a consumer to implement the value of the loyalty program, you're going to lose them and then you're going to really lose them forever," Davidkhanian said. "It's hard to come back from a bad experience because there are just so many places you can buy things from."