'There are so many celebrities and influencers that have millions of followers that can't sell a damn thing': Spritz Society's Ben Soffer on building an alcohol brand beyond its influencer roots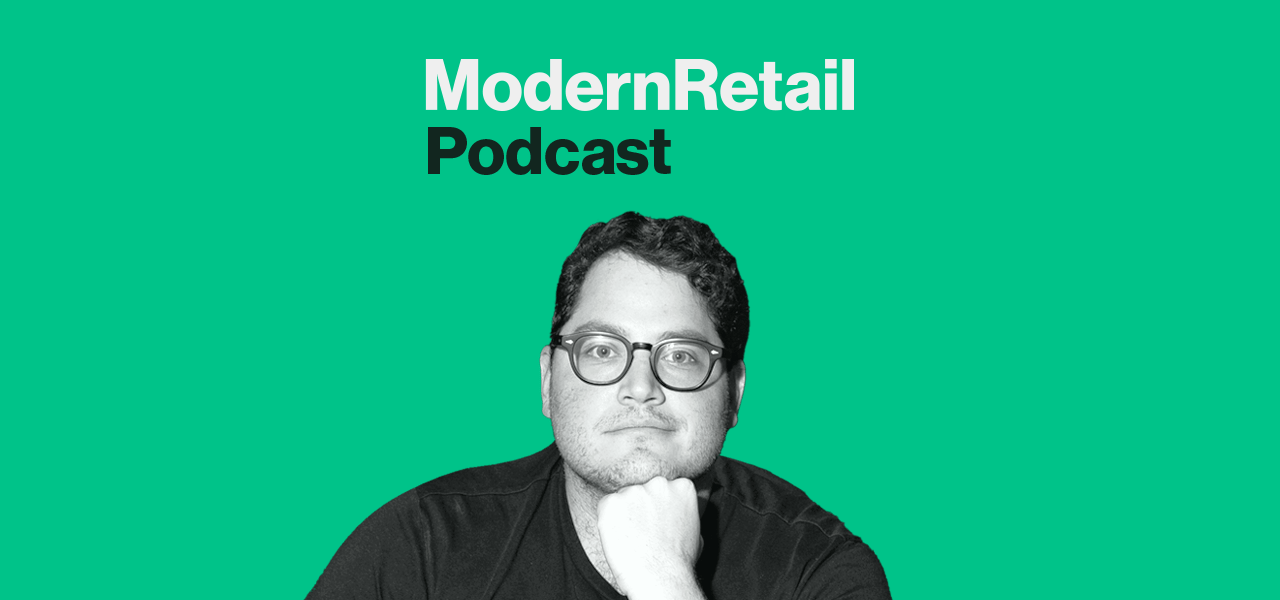 Subscribe: Apple Podcasts • Stitcher • Google Play • Spotify
Spritz Society rose to fame because of its influencer founder, but the sparkling wine brand is now trying to transcend that.
Ben Soffer, perhaps best known on Instagram as the Boy With No Job, ironically does have a job — he's an alcohol entrepreneur selling canned drinks both online and in over 400 stores in eight states. Soffer is now focused on expanding Spritz Society's wholesale presence and making his company a brand beyond its social media roots.
"If you have a community, then you can get people to try a product online without ever experiencing it in-person," Soffer said on the Modern Retail Podcast. "If you don't have that community, there's no level of credibility that's going to educate you on why you should give this product to chance — unless you're dumping money into paid media."
Indeed, it was his community that first launched the brand. Soffer asked his followers via a Google Form in 2020 about what they wanted to see in the brand. "The name of the brand, Spritz Society, comes from the empathetic approach," he said.
But now the company is much more than a few thousand survey responses. The brand is expanding to 70 Walmart locations and in 200 H-E-B stores. "The main driver is grocery and will continue to be. Grocery is where you're looking for this product," Soffer said.
Even though Spritz Society first launched online, Soffer believes that wholesale is the only real way for a startup alcohol brand to truly grow. "It's completely impossible to launch a direct-to-consumer alcohol business without a community behind it," he said.
And community is something he's thinking about a lot. For example, he is very stringent about the types of partnerships he forges with Spritz Society. It may seem like a good idea for a brand to find a celebrity, but it may not be easy to actually sell products. "There are so many celebrities and influencers that have millions of followers that can't sell a damn thing," he said.
With this, the focus is on growing Spritz Society's footprint. While other companies may think about expanding into new products, Soffer says he wants to own the category he knows well. "The goal, first and foremost today, is being laser-focused on building the Spritz Society brand to be a household name amongst sparkling wine cocktails," he said.
Here are a few highlights from the conversation, which have been lightly edited for clarity.
Why community is so important for DTC brands
"It's completely impossible to launch a direct-to-consumer alcohol business without a community behind it. It doesn't need to be your own community — you can partner with a celebrity that's authentic that leverages their community. But to get your name out there would cost you so much money. And the price it takes to ship alcohol, I think, it's completely prohibitive."
Not all celebrity partnerships work
"There are so many celebrities and influencers that have millions of followers that can't sell a damn thing. And it's pretty unbelievable. Like, somebody with 50 million followers will post a product and give a link and nobody will buy it, because their audience is not trained to trust their recommendations. Their audiences may be trained to watch their movies or buy the clothing that they're wearing. But they're not trained to trust the credibility of the person that's speaking because that's not how their account operates. So first and foremost, [I focus on] talking to them or to their agent about… conversion metrics; Let me see past campaigns. For me, I think that if you have a strong audio platform — if you have a podcast that's weekly, daily, and you get consistent listeners — you're going to convert because you are a part of this person's daily habit at this point."
Spritz Society's ambitions
"The goal, first and foremost today, is being laser-focused on building the Spritz Society brand to be a household name amongst sparkling wine cocktails. So, can we build that brand to be completely separate from its founders, from its ambassadors — where you see Spritz Society and you immediately associate it with premium canned cocktails? From there, we could innovate into really any other sector that we want within beverage — whether that's non-alc, whether that's bottles like 750s, whether that's tap, whatever it may be. But, for today, the focus is on building out within this category that has an unbelievable amount of growth opportunities."