TikTok is driving an offline lift in sales for some brands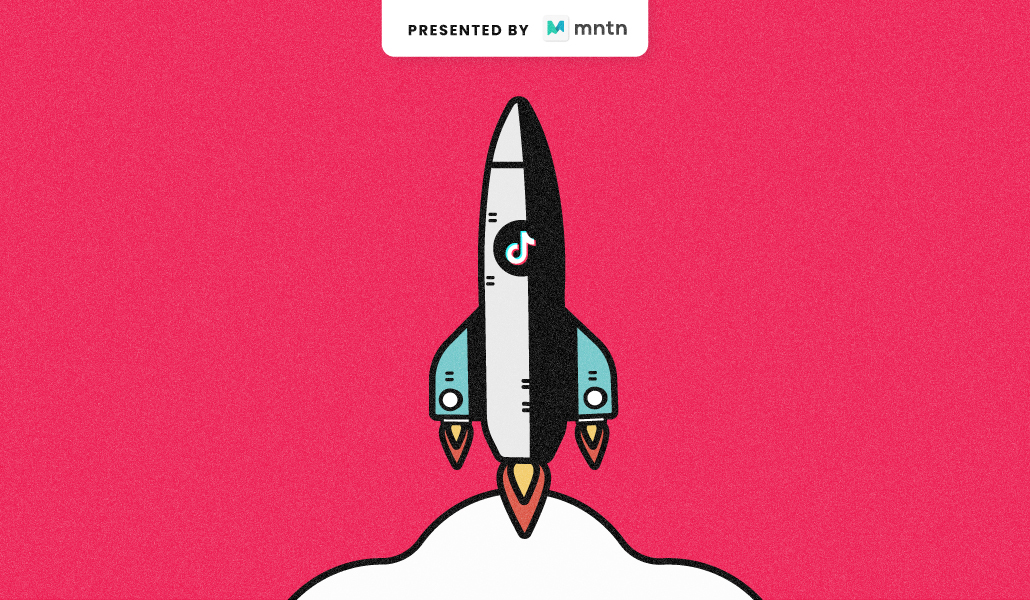 While TikTok ads and posts are typically known for driving online traffic for brands either to their Amazon storefronts or DTC sites, some brands are observing an increase in their offline sales through these videos.
Prebiotic soda brand Poppi, which is sold in Walmart, Target and Publix among other retailers, estimates that roughly 15% of its sales come from TikTok. According to Poppi founder Allison Ellsworth, anywhere from 80% to 90% of people who comment on the brand's TikTok about where they bought Poppi said they bought the soda at a physical store, indicating that the video app is driving a significant lift in offline sales. Similarly, skincare brand Bubble said that two weeks ago, it saw its sales through Walmart stores double — and sold 70% of its entire stock portfolio at Ulta Beauty stores — after a video from a TikTok user went viral. Separately, according to a Nielsen Media Mix Model Meta Analysis published in January by TikTok, CPG brands in the U.S. doubled their offline sales efficiency through paid promotions on the platform.
According to the two brands, this trend indicates that the short-form viral video app has significantly wider ramifications than a typical digital media advertising platform. Over the last year, TikTok has also managed to become a more profitable advertising channel overall, helping a majority of small- and medium-sized business that run ads on its platform. In particular, one of the brands that Modern Retail spoke with has found that haul videos work well in driving offline sales.
Right now, Ellsworth said that the main way that Poppi tries to measure what kind of offline sales lift TikTok is driving is through comments. In one TikTok featuring Ellsworth, one of the top comments made by a shopper from a week ago reads, "I love Poppi. I have told so many people about it. Went to Target specifically for it today."
Poppi estimates that its digital marketing efforts in total are driving an 80% lift in offline sales, and that TikTok accounts for roughly 30% to 40% of that lift, based on other industry data the brand has seen. But, Poppi is conducting an official study through January and February to more concretely measure the impact of TikTok on the brand's in-store sales, said Ellsworth. She said that Poppi is doing this "in collaboration with TikTok to get that offline impact and we're doing it by different zip codes. We're turning off some paid promotions, among other things to see if it's really affecting [in-store sales]."
Some of Poppi's preliminary internal data for Target showed that some of best performing stores for Poppi are in North Dakota, Cincinnati and Ohio. "TikTok really doesn't discriminate on zip code or where you're at — it's literally pure brand awareness for everybody," she added.
Ellsworth said that, historically, beverage brands have tried to reach new customers by giving out samples at grocery stores. At best, they might reach 30 people in just over an hour.
"With TikTok, now we can reach thousands of people and it's not really stuck by ZIP codes "It's the whole way of marketing through this really digital first lens and I just don't think you can get that on IG and Facebook anymore right and Twitter," Ellsworth added.
For skincare brand Bubble, which is roughly two years old, the rise and popularity of "haul videos" is driving that initial consideration for purchase, said Bonnie Szucs, vice president of business development at Bubble Beauty.
For Bubble, it isn't major influencers with millions of followers causing this virality, said Szucs. In fact, one creator whose video has been viewed 400,000 times only had 700 followers. "Her video was first posted on December 27 and we think this is kind of the kickoff, but it's one of those things that you don't really know for sure, because there were about eight videos, that all happened at once," Szucs explained.
In one video, posted on January 2, a teen showed off her Walmart haul featuring Bubble's gel moisturizer. "They have the bubble moisturizer at Walmart?!?!?!? In the Beauty section?," one user commented."
Bubble started to see a corresponding uptick in Walmart sales starting from about January 2. "That was when we actually doubled our sales on the week within our bricks account. And we started to see Slam Dunk [Bubble's hydrating moisturizer] massively take off. The same thing happened at Ulta so the reaction was about two to three days from the video started to go viral to when we actually saw consumers in-store," Szucs added.
The brand eventually sold through through 70% of its entire stock portfolio at Ulta within the week after the viral moment happened. "We had stores sending us pictures of empty shelves," added Szucs.
Bubble data showed a 300% jump in Walmart sales compared to the fourth quarter of 2022. Bubble first started selling through Walmart in July 2021.
Szucs said that as such, she expects Tiktok's impact on offline sales to grow in the future based on what Bubble has experienced. "We think this purchase behavior will sustain itself over time. We've grown our consumer base. We're just over two years old. So, brand awareness is something that as a new brand we're always trying to grow. What this moment has been able for us to do is: we've introduced our brand to a quarter's worth of new consumers in just one week because of Tiktok," she said.