Member Dossier: Why Sweetgreen decided to create both a paid and free tier for its loyalty program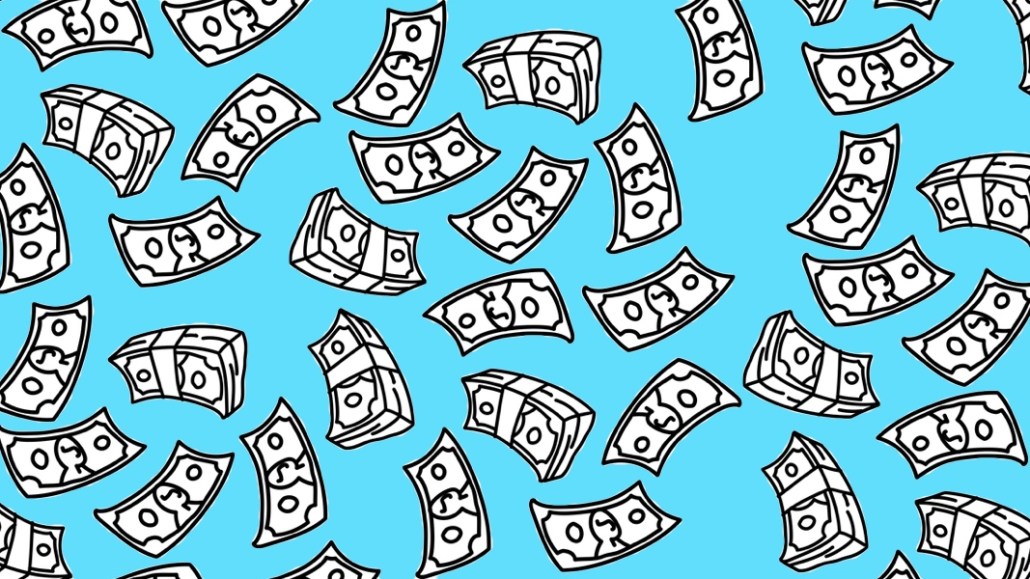 This story is one section of Modern Retail's Member Dossier. In this series, we drill down on one pertinent topic in the retail industry. More from the series →
Like one of its signature salads, Sweetgreen wanted its loyalty program to have lots of ingredients.
After sunsetting its original program in 2021, Sweetgreen decided to relaunch its loyalty program with two tiers. The first tier, called Sweetpass, is free to join and includes a "challenges and rewards" section, access to new menu items and limited-edition merchandise drops. But the second tier, Sweetpass+, costs $10 a month. In exchange, customers get solid discounts: $3 off daily Sweetgreen orders, priority customer service and free delivery, among other perks.
The company readily acknowledges that the paid tier is geared toward the Sweetgreen loyalist, the person who stops in to get a salad nearly every day on their lunch break. "For someone who comes all the time, this is a no brainer for them," Alana Epstein Suchov, Sweetgreen's former senior director of marketing who worked on the refreshed loyalty program, said. "You make up the $10 after the fourth visit," added Suchov, who spoke with Modern Retail in June while she was still at Sweetgreen.
Today, more retailers are experimenting with a paid component to their loyalty program. Barnes & Noble, for example, launched a $39.99-per-year membership service that comes with free shipping, discounts and a yearly tote bag, while REI has a $30 lifetime membership that comes with exclusive deals and discounts. Urban Outfitters' program, UO UP, is $98 a year and gives shoppers an extra 15% off at Urban Outfitters, Anthropologie and Free People. The goal for all of these programs is to figure out how to get a brand's most loyal customers to spend more — and sometimes, that means offering more frequent discounts to those who are willing to pay.
Redesigning the program
When Sweetgreen set out to redesign its loyalty program, Suchov said the goal "was to really reimagine the traditional point-based programs in our industry… Everyone's sort of used to that one-size-fits-all approach."
Sweetgreen conducted testing and research over two years to create its new loyalty program, speaking with customers and doing short-term pilots of various rewards and offers.
In January 2022, Sweetgreen ran a one-month pilot of its spend $10, get $3 off perk. Sweetgreen racked up 16,000 subscriptions in three weeks and 90% of customers said they would subscribe again. "We knew that there was something there as far as strong engagement metrics," Suchov said.
Fast forward a few months, and in summer 2022, Sweetgreen piloted a version of its "rewards and challenges" offer, which gamifies the purchasing experience. Today's iteration is open to both Sweetpass and Sweetpass+ customers. Anyone who completes weekly challenges — which, of course, generally revolve around buying more Sweetgreen — can earn discounts, perks or free food and drinks. Recent challenges include "order any bowl, get a free hummus + focaccia side" and "add a dessert, get $3 off your next salad, bowl or plate." Challenges rotate each week and are personalized to the customer.
Another Sweetpass and Sweetpass+ perk is access to exclusive apparel and gear from "The Market," Sweetgreen's online store.  So far, "The Market" has three collections (Salad, Core and Farm-to-Closet) with items spanning from sweatshirts to key chains and tote bags. To promote the launch of its Salad Collection, Sweetgreen sent Sweetpass and Sweetpass+ members an email when a new item went live. The first 50 people to nab that new item got it for free, Suchov said.
Weighing the paid and free tiers
Right now, many shoppers are cutting back on spending or reallocating money towards essentials like groceries or transportation. Sweetgreen caters to a consumer with more disposable income — its salads are typically $10.45 to $16.95 — but the company knows people might not want another cost on top. Sweetgreen understands this, Suchov said, which is why it wanted to offer a free tier in addition to the paid one.
Sweetgreen declined to give exact membership numbers but said that more customers belong to Sweetpass than Sweetpass+. Sweetgreen's old membership program was free.
Sweetpass+ is geared towards Sweetgreen's most avid fans, people who order Sweetgreen several times a month or several times a week. Sweetgreen acknowledges that the $3 discount is the biggest reason why people subscribe to the paid loyalty program, But, Suchov said, "the reason why they continue staying and being engaged [is different]."
That's where access to merchandise drops come in, as well as unique in-person experiences. The company hopes to offer the latter in the future, though it is still figuring out what exactly those could look like. In one hypothetical scenario, Sweetpass+ members can go to a Sweetgreen tasting and have a say in the menu. In another, they can nab early reservations at a Sweetgreen partner chef's restaurant.
Sweetgreen has "such a loyal base and fan following," Suchov said. "It's important to have a loyalty program that speaks to the functional discounted element, but even more so, it's that feeling and that connection to the brand."
Pay now, save later
Even with savings and offers, companies who offer paid memberships can make a significant amount of money. According to a 2020 McKinsey survey, members of paid loyalty programs are 60% more likely to spend more money with the brand after subscribing. Free loyalty programs increase that likelihood by only 30%.
Today, more U.S. shoppers are opting into these paid programs — though it's unclear if that's simply due to more companies launching paid loyalty programs, or if more shoppers are looking for a deal at a time of economic uncertainty. According to Forrester data, 68% of U.S. adults online belonged to a premium loyalty program in 2022, up from 42% in 2021.
Mary Pilecki, a vp and principal analyst at Forrester who studies loyalty programs, pointed out that paid programs involve a "value exchange" between customers and companies that's helpful to both sides. "The brand is getting retention, enrichment, advocacy and acquisition, while the consumer is getting benefits like extra perks and saving money and feeling appreciated," she explained.
"Consumers want to feel special, and they want to feel like they're getting something that other people don't get," she added. "A premium program can help them."
Many companies right now are also looking for extra revenue streams, Pilecki said, and paid loyalty programs are one solution. Forrester found that loyalty programs have an average 56% ROI within one year, although this number can vary.
Still, Pilecki cautions, "if the value exchange is not balanced, even a paid program won't be profitable." Pilecki said that while loyalty programs should be profitable, there are many that aren't because they "are not well designed or employees haven't been trained in the programs."
Setting a realistic membership fee is also important. The fee can't be so low that it does not benefit the business, but so high that it dissuades people from joining. If the price seems reasonable, more people are likely to opt in and return to the business more often. In the case of Sweetgreen, "a customer who is spending $10 a month certainly wants to get their money's worth," Pilecki said.
Overall, Pilecki cautions that businesses do some research before jumping into the loyalty space. "Don't just create a loyalty program because everybody has one," she said. "You want to make sure you have a strategy behind it. Make sure you're doing your due diligence, doing your data analysis and talking to your customers before you invest in something like this."