Earnings
// September 23, 2022 ■ 4 min read
'A FedEx problem and not a market problem': Why FedEx's poor earnings performance may not be an e-commerce bellwether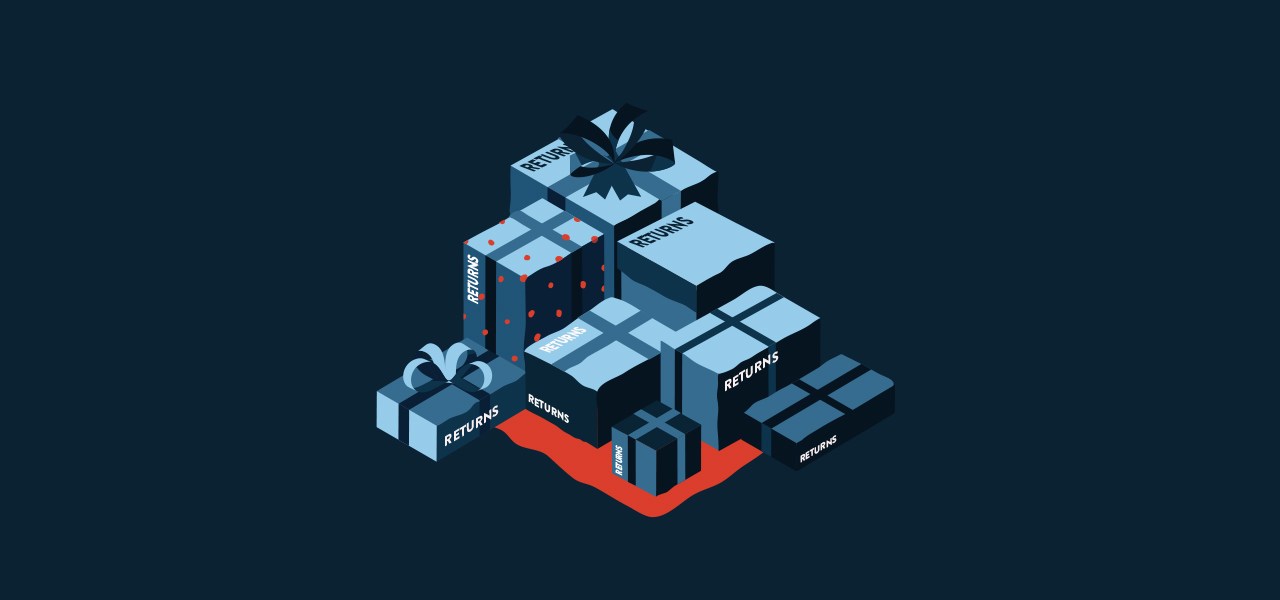 In a move that could hint at overall difficulties for the e-commerce industry, FedEx withdrew its guidance for the 2023 fiscal year last week, citing a "continued volatile operating environment," and announced rate hikes for next year. 
FedEx predicted further slowdowns during its second quarter, which corresponds with the holiday season.
The shipping giant, which released lower-than-expected earnings for the first quarter of its fiscal year on Thursday, hopes cutting costs and scaling back operations will help it offset a slump in global demand. FedEx is looking to save $2.2 billion to $2.7 billion in the 2023 fiscal year, in part by consolidating operations, deferring staff hiring and closing more than 90 FedEx Office locations. Starting Jan. 2, it plans to hike its Express, Ground and Home Delivery rates by an average of 6.9% and its Freight rates by an average of 6.9% to 7.9%. 
"We're moving with speed and agility to navigate a difficult operating environment, pulling cost, commercial and capacity levers to adjust to the impacts of reduced demand," Raj Subramaniam, FedEx president and CEO, said in the earnings release. "As our team continues to work aggressively to address near-term headwinds, we're meaningfully strengthening our business and customer experience, including delivering an outstanding peak."
While some may see the poor performance and revised forecast as bad news for the e-commerce industry as a whole, experts and brands told Modern Retail they aren't sounding the alarms just yet.
FedEx made up 16% of the parcel shipments in the U.S. by volume in 2020, according to data from Pitney Bowes, a tech company focused on shipping and postage. This put it squarely behind competitors USPS, UPS and Amazon Logistics in terms of market share. Each service has benefited from the higher volume of e-commerce transactions during the pandemic, but has also grappled with a unique combination of a slowing global economy, supply chain issues and inflation.
Among FedEx's divisions, FedEx Express bore the brunt of the loss; its operating income declined 69% in the first fiscal quarter, "due to an 11% year-over-year reduction in global package and freight volume," the company said. FedEx also attributed the drop to "macroeconomic weakness in Asia and service challenges in Europe." In contrast to its slower Ground service, FedEx Express focuses on delivering packages quickly by a certain time. FedEx hopes to save $1.5 billion to $1.7 billion at FedEx Express by reducing the frequency of flights and parking aircraft in its 2023 fiscal year.
Still, FedEx's reduced outlook should not be taken as a sign that e-commerce is dead, Matthew Hertz, co-founder of the consulting firm Second Marathon, told Modern Retail. When taking into account the growth of competitors such as UPS, he sees FedEx's slowdown as "a FedEx problem and not a market problem." In a note on Monday, Hertz said he sees FedEx as being in need of a "more dramatic operational overhaul."
Additionally, most e-commerce brands that use FedEx end up shipping goods via FedEx Ground, not FedEx Express, Hertz said. According to FedEx's earnings, FedEx Ground saw its "Home Delivery" daily package volume grow 4% from the same quarter last year. "FedEx and UPS are sort of canaries in a coal mine in e-commerce," Hertz said. "When I read this, it's not certainly all positive, but it's not certainly doomsday."
And while FedEx's Subramaniam told CNBC said he expects a "worldwide recession," one brand founder told Modern Retail that her company isn't panicking. "We aren't experiencing a slowdown during this holiday season and actually have a number of new launches still planned," Laura Burget, co-founder of the vegan skincare brand Three Ships Beauty, told Modern Retail in an email. "We have a very loyal following (48% repeat rate) so I think that brands that have a captivated consumer base will continue to grow, where those who aren't sticky with their consumers will begin to struggle as consumers pull back on spending."
As far as FedEx's rate increase, "we aren't concerned but will definitely be keeping an eye on retail shipping prices to ensure that we are using the most economic option possible," she said.