Adore Me earns B Corp status in push to become more sustainable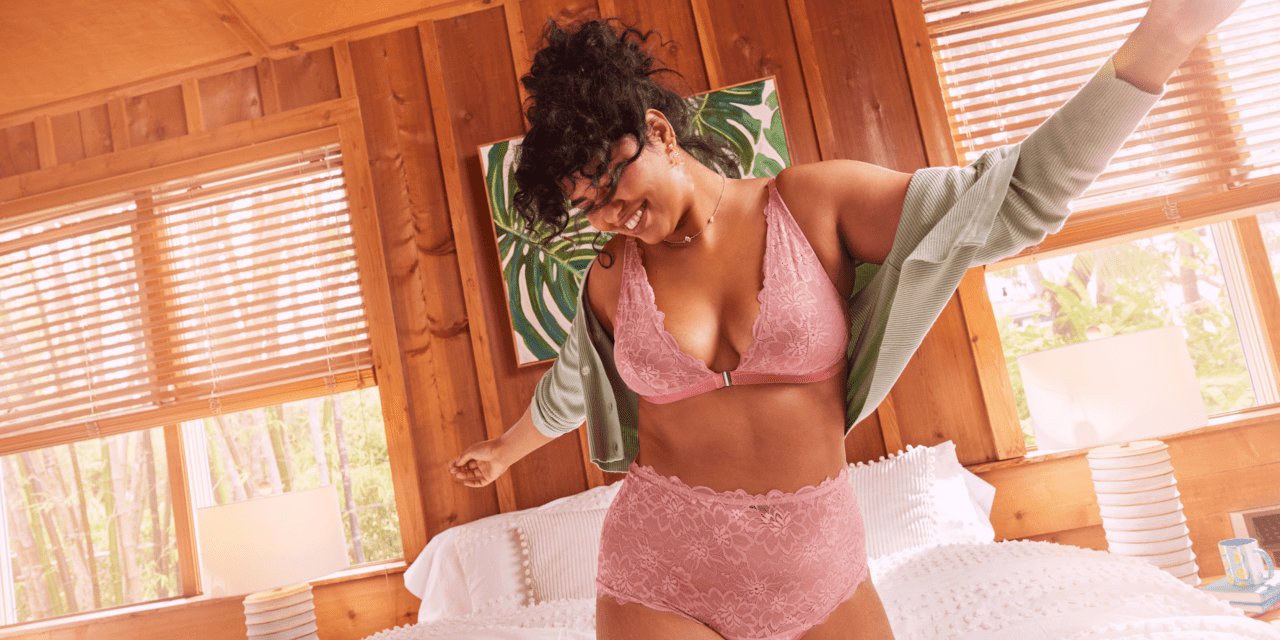 Adore Me
Lingerie brand Adore Me announced Wednesday that it's become a certified B Corporation, a designation that indicates ongoing sustainability and governance commitments.
Adore Me achieved the certification this month after about three years of pursuing new sustainability initiatives, said Ranjan Roy, vp of strategy, alongside becoming a public benefit corporation and preparing a first-ever ESG report. But pulling off B Corp status requires a company to navigate a detailed forensic process across five areas: governance, workers, community, environment and customers.
"It touches every single part of your business," Roy said. "And when you start digging in, and when you start requesting information around the company, it gives you a view of the business that you might not have had otherwise."
Managed by B Labs, certification requires passing an assessment and re-certifying every three years. And, interest is growing: in 2021, there were 4,000 certified companies worldwide. But that number hit 5,000 in May 2022, according to B Labs, and is now at 5,751. Danish fashion brand Ganni also recently announced its certification, as did pet food brand The Honest Kitchen. By getting the certification, Adore Me hopes to prove that its business practices have been assessed by a third party for hitting certain sustainability bona fides, while internally having new benchmarks to review and improve its practices.
Adore Me, founded in 2010, has focused on growing its DTC business with a focus on offering inclusive sizing. It hit $100 million in sales in 2019, Roy said, and $200 million in 2021. And while some companies may choose to specifically market themselves as a B Corp in the hopes it will lure eco-friendly shoppers, Roy said that wasn't the main motivation.
"For us, the most exciting part is the fact that we really did this after we've hit a certain level of scale, and knowing that we did not start as a sustainable brand. And we're very open and honest about that," he said.
Still, Roy said Adore Me could net new customers who hear about the B Corp certification and didn't think of the splashy, sexy brand as something sustainable.
Becoming a B Corp is a process that requires passing an impact assessment with a score of 80 on a 200-point scale. Adore Me's came in at 107.1. It scored the highest in the "workers" category with 30, which measures commitment to employees' financial security, health and safety, wellness, development and overall satisfaction; questions include whether there are workforce development programs and ownership by non-executives. Other categories include questions like "Does your company monitor and record its universal waste production?" and "What percent of management is from underrepresented populations?"
Roy said the certification's scoring system will help the company continue to pursue sustainability goals around reducing emissions and using more recycled materials.
"They've built it in mind that this is supposed to help you monitor your progress," he said.
While navigating the B Corp assessment, Adore Me found itself improving its practices in parallel. For example, the company was already working on sustainability in fabrics, including adding a new supplier in Sri Lanka known for more sustainable practices. Roy said Adore Me also worked with its existing suppliers by implementing a new conservation measurement system for them to use. Overall, the company has gone from offering one recycled fabric product in 2019 to 92 last year.
"There were some of the elements that actually we were fairly well positioned for, and then there are the ones, especially around the environment, that we really had to start pushing forward quickly," Roy said.
Sucharita Kodali, an analyst with Forrester, said becoming a B Corp is "a stamp of approval" that requires navigating a rigorous auditing process.
"Not everybody gets to be a B Corp. It's a small group of companies, and they do tend to be pretty committed to their values," Kodali said.
And with shoppers and investors paying increasing mind to how products are made, Kodali said the B Corp assessment provides a solid framework for assessing how well a company is doing.
"It's increasingly coming to talk about it, and it's seemingly more important to consumers," she said. "If you're doing it anyway, you might as well give yourself credit for that."
For Adore Me's part, Roy said he hopes the company's certification can show that companies can move to more sustainable practices regardless of whether the brand fits the stereotype of a "clean" or "eco-friendly." And he said he hopes it will help consumers shop more sustainably, even if they at first were hesitant about what the label might suggest.
"People say they were nervous about trying something with recycled fabric, because they thought it might not be as good. And then they realized it can be. Those were the biggest wins," Roy said.