After years of digital growth, art supply brand Arteza expands into Joann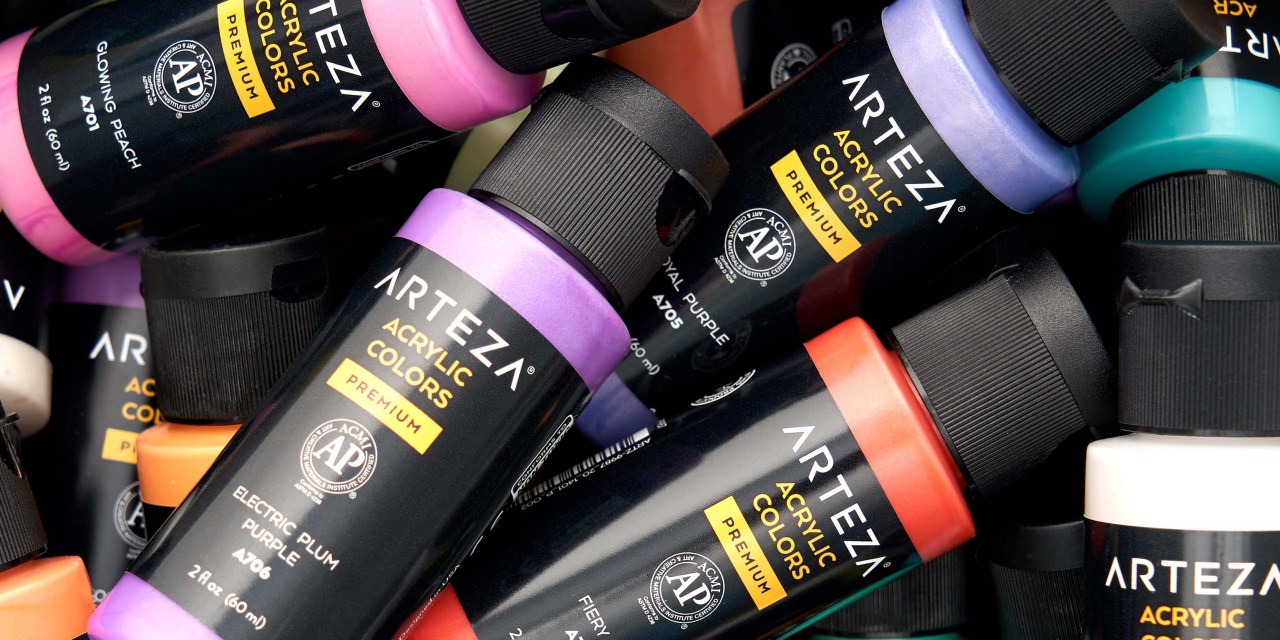 Arteza
After years of selling directly, art supply brand Arteza is entering Joann retail stores to extend its growth momentum. 
The Miami-based company, which sells painting and drawing tools, first launched in 2016, selling both through its own website and its Amazon store. Over the years, the company expanded its online business in the U.S. and internationally, particularly throughout Europe. But when the pandemic hit the United States in early 2020, Arteza's sales spiked overnight due to the interest in lockdown activities. Crafting in particular experienced a major boom in the past two years, and Arteza was a major benefactor of the rise in coloring and painting. Since 2019, the brand has grown by double digits year-over-year.
Now, Arteza is ready to take on retail via a partnership with crafts and fabrics retail Joann. 
This month, Arteza rolled out 90 SKUs across 342 Joann locations, alongside the retailer's website. The company first tested selling on Joann's website last December, starting with a select number of products that include acrylic paint and drawing markers.
Arteza CEO Erick Haskell told Modern Retail "we definitely benefited from the early lockdowns, but that demand has come down since the world reopened." 
Haskell said entering art supply stores is the next logical step to grow the business. The distribution deal with Joann marks Arteza's first national retail partnership. "We had a presence in some independent art supply stores, but this is our first official brick-and-mortar move," Haskell said. 
Arteza will sell its full range of paints, markers and paper pads at Joann. To mark the new launch, the brand also released two exclusive sets for Joann customers. The first is a set of 42 of Arteza's most popular products — being sold at 141 Joann locations — which includes acrylic paints, watercolor paints, colored pencils, markers, gel pens and sketchbooks, among other items. A smaller version of the set is being sold at the remaining 201 stores. These assortments helped build buzz around the new retail availability. "We've already gotten a bump in customer service questions about Joann locations, which signals it was the right move," Haskell said.
Haskell said that the art supply industry is still largely dominated by a select few legacy brands, such as Utrecht and Michaels. Therefore, standing out in store aisles is a major challenge for a startup brand. So for the launch, Arteza also worked with Joann's merchandising team to create a one-stop-shop section of all of Arteza's available products.
"This was important because we wanted to introduce the brand's full offerings at once, rather than having each SKU in a different aisle," Haskell said. He added that this display strategy is especially important for the arts and crafts category at a retailer like Joann, which carries thousands of similar products from different brands across their stores. "We're known for our unique packaging, so our assortment works best when it's all viewed together," Haskell said.
From an operations standpoint, Arteza had to build out new capabilities to handle bulk retailer orders. Haskell said this phase was a departure for the team, "because it's very different from the way we've fulfilled individual Amazon and DTC sales." The biggest challenge is making sure Arteza can keep up with their lead time and fulfillment as demand ebbs and flows, he said.
So far, customer feedback on the Joann entrance has been positive, Haskell said. "Fortunately we've built a loyal base who's excited to find us in stores," said Haskell. Earlier this year, the company raised $35 million in funding to help it expand its physical presence. While Haskell didn't disclose a channel mix target, he said Arteza will continue to strike up more retail partnerships in the coming year.
In the next year, Arteza will expand into adjacent DIY categories to attract different types of customers. Potential new products will include knitting and macrame kits, Haskell said. It's a big bet for the brand, which experienced much of its recent growth courtesy of at-home hobbyists. 
Tanya Moryoussef, a manager at the Kearney Consumer Institute, said that while discretionary spending on crafting categories has indeed come down, there is still a long game among brands. "If inflation continues, affordable DIY could take the place of buying new home décor and accessories," Moryoussef said. And for startup brands to succeed in the busy field, Moryoussef said companies have to offer a wide variety of crafts that lead to long-term retention, such as limited-edition releases and seasonal DIY projects.
As for selling through brick-and-mortar retailers, Haskell said it's part of many DTC executives' changing philosophy around distribution. 
"For a while we thought we needed to own all our channels, but now realize that's not always necessary for success," Haskell said. "I've come full circle on the original model's goal."