Capri Holdings sales rise as luxury goods show signs of resilience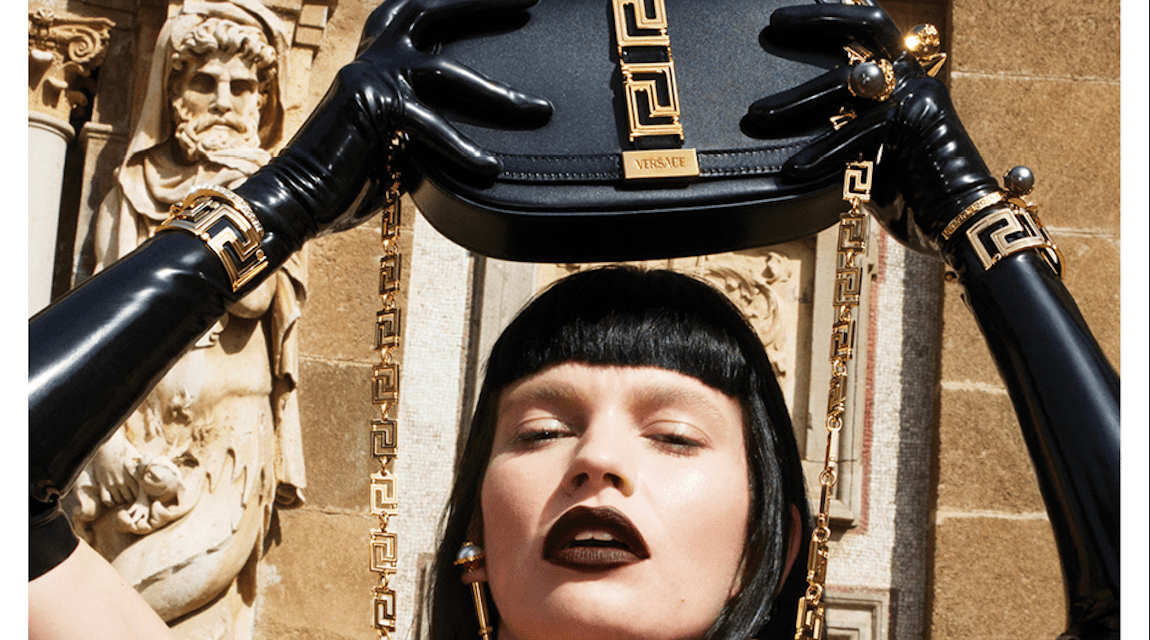 Capri Holdings
Fashion group Capri Holdings reported strong earnings results in the first quarter, highlighting the resiliency of the luxury market amid inflationary periods.
Capri — which owns brands like Versace, Jimmy Choo and Michael Kors — saw its total revenue rise 8.5% year-over-year in the first quater to $1.36 billion. For individual brands, Versace's revenue increased 14.6% to $275 million compared to last year, Jimmy Choo's revenue rose 21.1% to $172 million and Michael Kors' revenue was up 4.8% to $913 million.
The company's growth was largely driven by the consistent demand for luxury goods from high-income shoppers. Retail analysts said shoppers of luxury goods aren't as easily swayed by inflationary pressures. As a result, the company has remained optimistic about its long-term potential.
"While we recognize there are near-term macro uncertainties, our confidence in Capri Holdings' ability to achieve our long-term goals is grounded in the proven resilience of the luxury industry, the strength of our luxury portfolio and the talented group of employees executing our strategic initiatives," Capri Holdings CEO John D. Idol,said during a call with investors and analysts. "As a result, Capri Holdings is positioned to deliver multiple years of revenue and earnings growth as well as increased shareholder value."
For the full fiscal 2023 year, the company expects total revenue to be around $5.85 billion from its previous $5.95 billion outlook in the previous quarter. The company maintained its full-year revenue outlook for Jimmy Choo of about $650 million but projects Versace's revenue to be $1.18 billion from its previous $1.23 billion expectation. Michael Kors' revenue outlook was also lowered from $4.08 billion to  $4.03 billion.
"The luxury consumer has been less affected by inflation so they're having to be less choosy," said Charles Lewis Sizemore, chief investment officer of Sizemore Capital. "They're not having to necessarily cut back in some areas in order to compensate for higher spending and others."
Similar dynamics are playing out at apparel brand Ralph Lauren, which reported that revenue rose 8% to $1.5 billion in the first quarter, beating analysts' expectations. Luxury company LVMH Moët Hennessy Louis Vuitton, on the other hand, reported that its revenue for the first half of 2022 was up 28% compared to 2021.
Capri also seem to be acquiring new luxury customers. The company said 12 million new names had been added to its databases over the last year. Capri was able to achieve this, despite publicly stating plans earlier this year to increase prices.
"They are one of the few brands out there that are actually looking to maintain the brand equity that most brands earned over pandemic but most are also getting back really quickly. So I think that is a very strong driver," said Simeon Siegel, managing director at Canadian multinational investment bank BMO Capital Markets. "The Versace [and] Jimmy Choo brands appear to be benefiting from the broad-based lift we're seeing across luxury."
Michael Kors' growth appears to be lagging behind Versace and Jimmy Choo, both of which saw a double-digit revenue lift. Bryan Gildenberg, svp of commerce at Omnicom Commerce Group, said Michael Kors has a much larger distribution than the other two brands and is also positioned as more of amass market luxury brand. Because of that, he said its growth will inherently be slower and it is slightly more vulnerable to market conditions.
Challenges ahead
Though Capri's luxury offering has allowed it to thrive despite macro-economic headwinds, they aren't entirely immune to it.
Revenue in Asia for all three Capri brands declined, partly due to Covid-related lockdowns in China. Executives said they expect the impact of these restrictions in China to continue through the second half of the fiscal year.  
"The vagaries of [China's] Covid lockdown situation are they're very difficult to forecast, particularly if you get either a shutdown in a market like Shanghai, which clearly impacts luxury brand performance, or just a mitigation in domestic Chinese travel," Gildenberg said. "Brands that are dependent upon China for a significant amount of the sales growth, I think, are required to be a little bit more cautious." 
Additionally, the company's margins had been squeezed slightly tighter this quarter. The company's gross margin in the first quarter was 66.3% versus 68.3% the previous year, and its net income was $201 million compared to last year's $219 million. Sizemore said this could be due to supply chain constraints, among other inflationary pressures. 
"I expected some margin compression just due to inflationary issues that affect everybody," Sizemore said. "Otherwise, the story that they have told has been very consistent with what we've seen elsewhere. This is a very consistent story across the high-end retail space."