Delivery and warehouse workers demand heat wave protections from retailers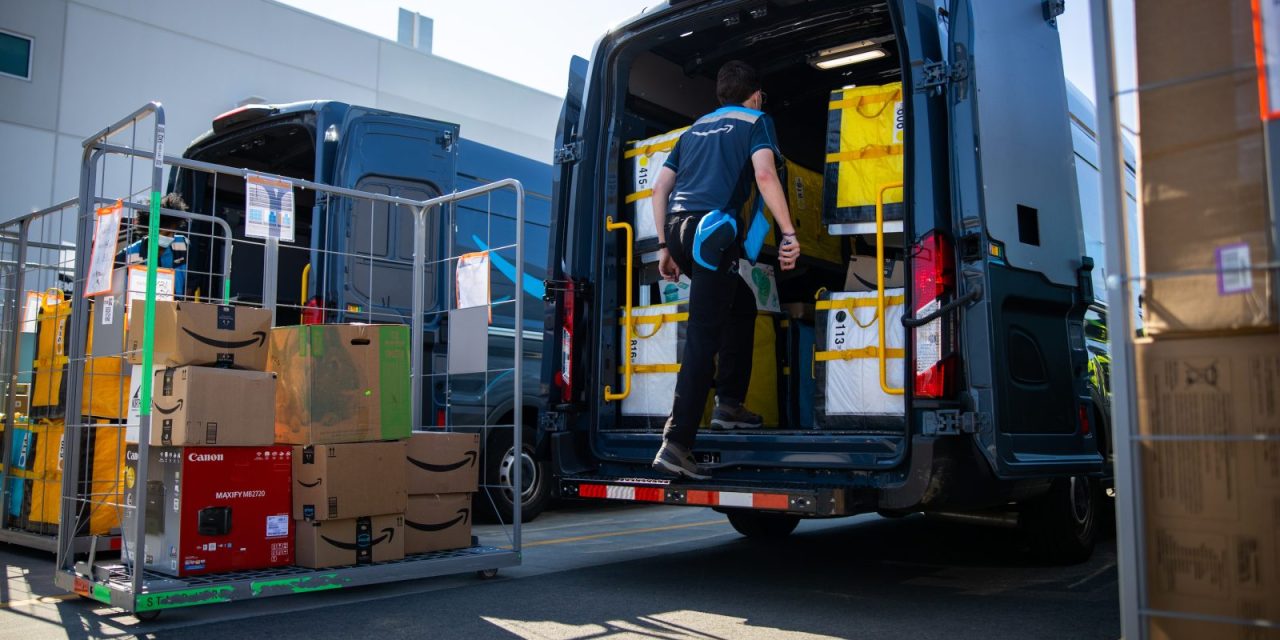 Amazon
Extreme heat around the world is putting pressure on retailers to ensure employee safety as workers demand increased protections.
Recent heat waves have led to worker strikes, including delivery drivers in Southern California contracted to deliver for Amazon, and McDonald's workers in Italy who didn't have AC in 104-degree weather. Warehouse workers, delivery drivers and employees in manufacturing facilities — key pillars propping up the retail industry — are particularly vulnerable to heat-related illnesses, according to the Department of Labor.
In response, some companies are putting in new protocols. A Target spokesperson confirmed to Modern Retail that in-store workers are now allowed to wear shorts or skirts. UPS in June reached an agreement with unionized drivers to air conditioning in every vehicle beginning January 2024. Cab fans and exhaust heat shields will also be installed to help create airflow. But that agreement is contingent upon a contract being reached with the Teamsters by July 31, and the drivers have authorized a strike in the event a contract isn't finalized by then.
Dr. Robert Harrison, an occupational medicine specialist and professor at University of California San Francisco, said that workers "are on the front lines" of the climate crisis. If workers don't have time to rest or cool down, it can be harder for the body to shed the heat.
"The harder someone works, the hotter they get," he said. "it can happen quite quickly to go from heat stress with just a mild headache and dizziness to heat stroke, and death. And when I say quickly, I'm talking in less than an hour."
Harrison said that heat can be more dangerous for those who have medical conditions, or those who don't have a cool environment to go home to after their shift. But preventing heat illness, he said, comes down to three straightforward principles that can be simple for workplaces to provide: rest, water and shade.
"Both outdoor and indoor workers are affected by this climate crisis, and it's critical that we protect them through strong workplace safety and health standards," he said.
From a policy perspective, standards are existent but scattered. Federal regulations require employees to ensure their workplaces are "free from recognized hazards that are causing or are likely to cause death or serious physical harm to employees." Three states – California, Oregon and Washington – have heat prevention rules for outdoor workers, and Minnesota has standards for indoor heat mitigation. California's OSHA is considering a new indoor rule around breaks, water and other mitigating factors when temperatures go past 82 or 87 degrees depending on employee workwear.
But beyond those few protections, it's largely left up to companies to ensure that workers aren't putting themselves at risk.
Mel Batz works at an Amazon facility in San Bernardino, California known as the "air hub." She's worked inside loading and unloading boxes, where workers passing each other in a tight hallway can create "an oven effect." Last summer, workers had to ask for extra fans and water to keep cool, she said.
Now, she works outside loading and unloading cargo from planes. Batz said that she has seen at least one worker taken away on a stretcher after passing out following moving freight around in the triple digit heat.
While heat breaks are legally required, Batz said workers last year had to ask to take them.
"They're not consistent, but we're still trying to hold management accountable so that we have time to cool down and so to rest before the heat really starts to take a serious toll on our bodies," she said.
Maureen Lynch Vogel, Amazon spokesperson, said that Amazon has climate-controlled warehouses that exceed industry standards.
"Our climate control and building management systems measure indoor temperatures and heat index, and our safety professionals monitor these systems so they can take extra steps if needed. Aside from these state-of-the-art systems, our sites include high-volume, low speed industrial fans to provide additional cooling and every employee is trained on the signs and symptoms of heat-related illness and the importance of hydration and regular breaks."
For drivers, Amazon says it providers electrolyte powder, a cooler, a tumbler, bandanas and sunscreen. It also has an alert system for weather events, including extreme heat.
"Through this system, the CRC is able to communicate directly with drivers when severe weather may impact their route and make sure they are able to seek shelter or take a break depending on conditions," Amazon said in a recent blog post.