'DTC is a lot easier when money is free': Somos Foods CEO Miguel Leal on pivoting to wholesale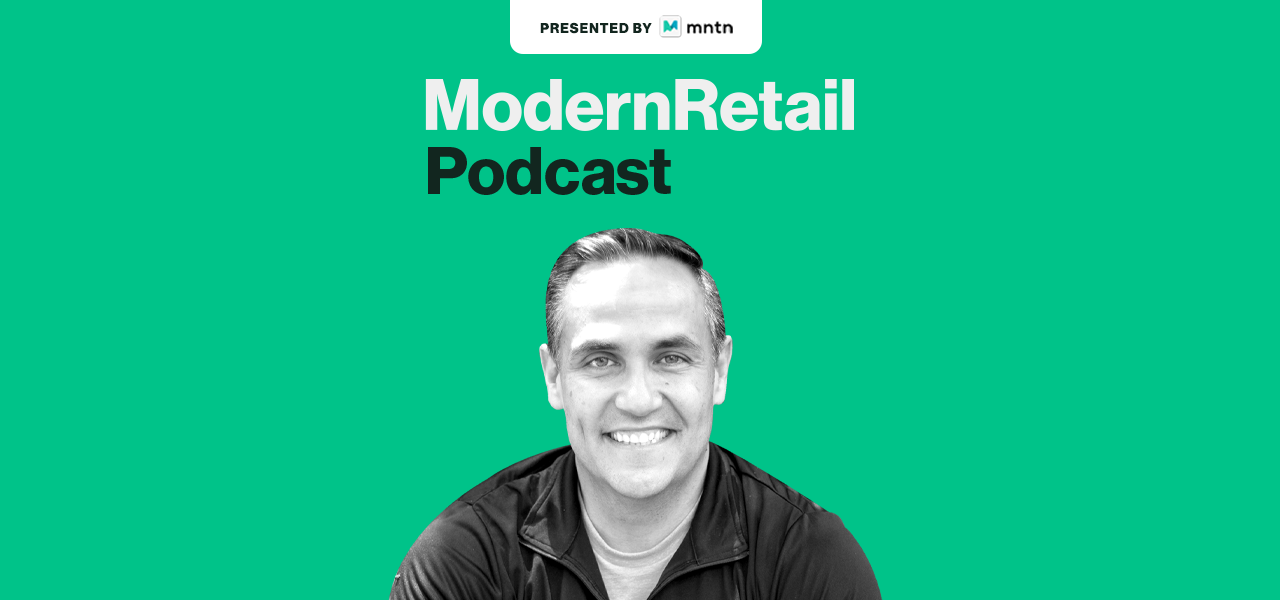 Subscribe: Apple Podcasts • Stitcher • Google Play • Spotify
"International foods are having a moment," said Miguel Leal, co-founder and CEO of Somos Foods.
Indeed, that's the thesis of his startup, which makes Mexican food products currently sold in over 6,000 stores including Whole Foods and H-E-B. The company has been around for two years and sells products like chips, salsas as well as rice and bean packs. It first started as an online brand but quickly realized that the way to grow a brand like his is by zeroing in on grocery distribution.
"Life was definitely pointing us into retail," Leal said on the Modern Retail Podcast. On the show, he spoke about the state of both CPG startups and why international foods are becoming an increasingly popular area for national grocery retailers.
Leal knows a thing or two about national retail. He and his co-founders all worked together at Kind — in fact, Kind founder Daniel Lubetzky is one of Sonos's co-founders. Leal also worked as the chief marketing officer at both Cholula and Diamond Foods.
This background helped him realize that there was white space for a premium Mexican food brand. While high-end Mexican restaurants have risen the ranks in U.S. culture over the last year, "it was the same canned beans and fluorescent yellow hard shell tacos at grocery store."
Thus, Somos aims to be a step above Old El Paso. So far, the idea seems to be working. Somos continues to expand into new national retailers as well as expand its product portfolio. Most recently, it launched a salsa macha condiment.
"We have some big retail announcements coming soon over the summer, another big one in the fall, and then by the end of the year," he said. "But we also have some really exciting products coming into the market."
Here are a few highlights from the conversation, which have been lightly edited for clarity.
The idea behind Somos
"Daniel [Lubetzky] and I used to have dinner together when we were first friends and then when we worked together at Kind. And we saw in New York how much Mexican food was changing restaurants in the last 10 years. Taquerias started to pop out and food trucks — anywhere from cheap Mexican food to super expensive Mexican food. Everything just became more like the food we used to eat at home. But as people that do retail food for a living, [we noticed] it was the same canned beans and fluorescent yellow hard shell tacos at grocery stores. And we just were fascinated in this category by how modern Mexican food had become in restaurants, and [the] lack of innovation we saw on the Mexican shelf."
Why DTC is hard for grocery startups today
"We stepped back a little bit, and look just at the tea leaves on how this whole thing has changed. Building a brand on DTC is incredible because you get to control your narrative, you can be a lot more flexible on your drops, you get first-party data. But the environment is a lot easier when money is free. When money becomes expensive — like it is in the environment today — you need to be a little bit more omnichannel, and maybe sacrifice a little bit of that beauty and lose a little bit of that control by partnering with someone that can help you bring that story to life on the shelf."
A growing list of exciting international foods brands
"International foods are really having a moment… Clearly, international flavors is a big thing. I think it's it's driven by many different things. It is driven by a lot of households with different backgrounds. I am a Mexican immigrant in the U.S., my wife comes from an Irish and Italian family. And we both [have] different spices into our household. But it's also driven a lot by social media — the recipes, all the brands. And I'll tell you brands that I really admire, like Fly By Jing or Omsom are just doing a tremendous job revitalizing these categories and bringing in [newness]. so that I feel is definitely there. Particularly in international foods, I feel Mexican food is really having a moment going into mainstream."