Earnings
// January 25, 2023 ■ 3 min read
Essential goods maker Kimberly-Clark is relying on higher prices to offset costs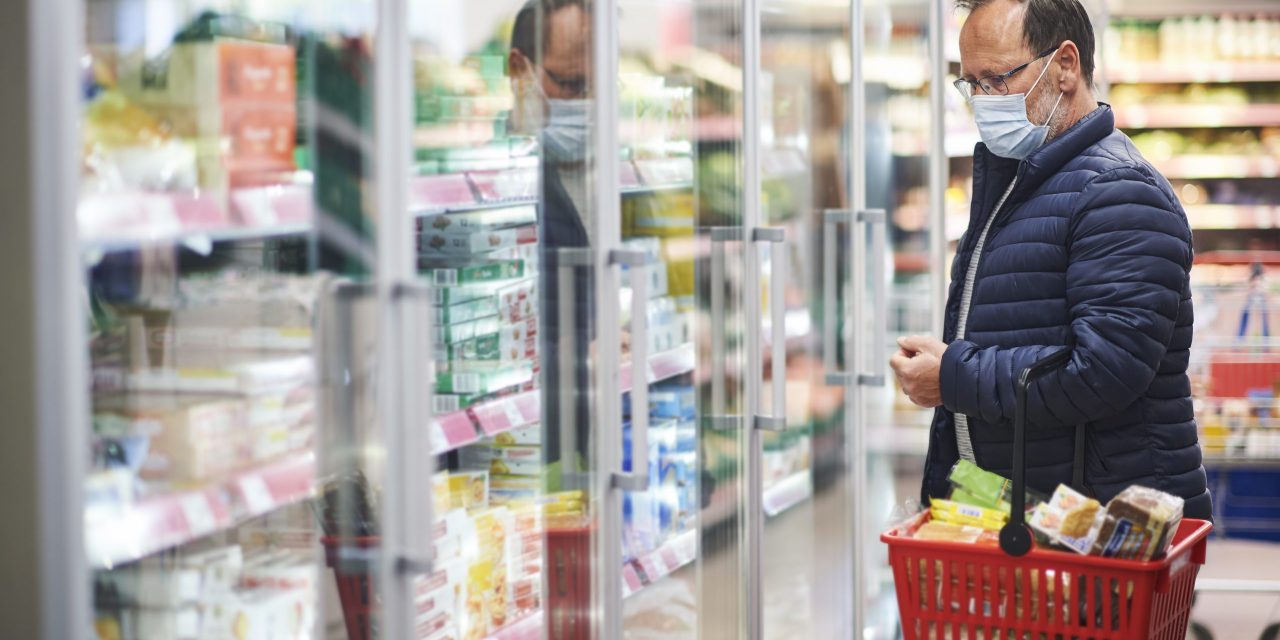 Kimberly-Clark's fourth quarter continues to be impacted by inflation, and it is leveraging pricing actions to maintain growth.
Kimberly-Clark, the maker of brands like Huggies, Kleenex and Kotex saw a $245 million hit in profit due to higher input costs. The company's net selling prices rose about 10% in the fourth quarter, while its sales volume declined 7%. Its fourth-quarter net sales of $5 billion were even with last year's figures.
Its results benefited heavily from price hikes despite higher production costs and a slump in sales volumes. Although demand for essential products like diapers, tissue paper and feminine hygiene products are typically stable in tough economic conditions, analysts said companies like Kimberly-Clark aren't entirely immune. Kimberly-Clark expects net sales in 2023 to be flat to 2% higher than in 2022.
"Over the past two years, we've faced unprecedented inflation worth over $3 billion a roughly 1,500 basis point headwind of gross margin," Michael Hsu, CEO of Kimberly-Clark Corporation, said during a call with investors and analysts. "Our product leadership, commercial agility and cost discipline enable us to rapidly implement broad pricing actions and generate over $700 million in cost savings."
Rising costs is expected to continue impacting the company throughout the year. Kimberly-Clark expects input costs, such as production, to grow $200 to $300 million. The company also expects to spend more on marketing, research and general spending in 2023. Its operating profit was $2.7 billion for the fiscal year 2022 compared to $2.6 billion the prior year. 
"A staple company like Kimberly Clark is definitely recession resistant and inflation resistant, but resistance does not mean proof," said Charles Lewis Sizemore, chief investment officer of Sizemore Capital. "We're in what essentially looks like the early stages of stagflation."
So far, the company was able to mitigate the costs by raising prices for their products. The company went through four rounds of pricing adjustments in 2021. During the call, executives said, "there are new pricing actions in the plan."
However, the drop in Kimberly-Clark's sales volume suggests that consumers might be trading down name-brand products due to their higher price tag, Sizemore said. Its competitor, Procter & Gamble Co., also reported a 6% sales volume decline last week. However, P&G executives chalked up the decline to certain product categories shrinking as opposed to shoppers choosing other brands.
Much like Kimberly-Clark, P&G, which makes products like Tide and Gillette, also raised its prices by 10% in the recent period. Hunt's ketchup maker Conagra Brands Inc. also raised prices by 17% in its recent quarter and its sales volumes fell 8.4%. Greg Carlucci, senior director analyst for consumer goods at Gartner said that more than half of consumers have traded down over the past couple of months, particularly in consumer goods.
"Anytime consumers are concerned about pricing, whether it's specific to their category or specific to just their purchasing power or where the economy is, it's something that organizations should monitor closely," Carlucci said. "I'm sure most organizations are monitoring how their unit sales are doing relative to dollar sales because that evaluation can help provide visibility into how consumers are feeling."
Still, Kimberly-Clark executives during the call insist that it is "seeing a resilient consumer" due to the essential nature of its category. 
"The elasticity impact on volume was a little bit higher in the second half than the first half but remains, I would say far below what's modeled," Hsu said.
However, the company opted to provide weaker-than-expected guidance for the coming fiscal year. It expects organic sales growth of 2% to 4%. Foreign currency exchange rates are also projected to cut Kimberly-Clark's operating profit by $300 to $400 million. 
"Their outlook says 2022 was bad and 2023 is not really looking better, at least not now," Sizemore said. "They're basically showing a continuation of the status quo, which is not really anything anybody wants to see right now."