How Evereve's private label took up 20% of its business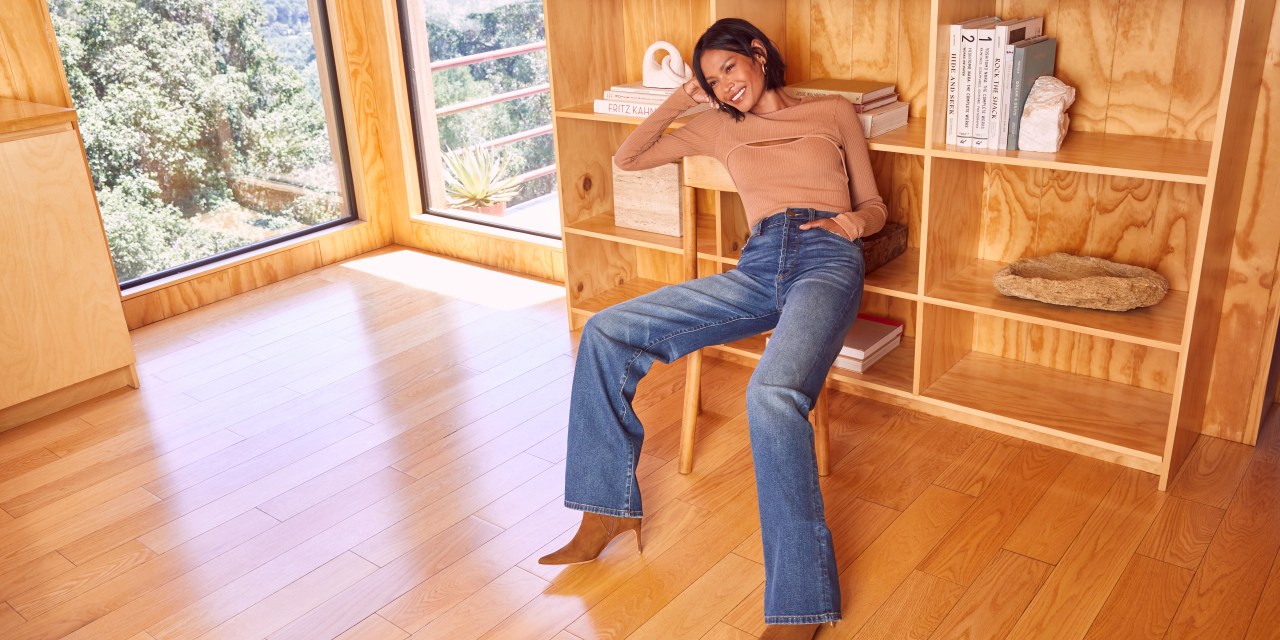 Evereve
Get the latest news and analysis with the Modern Retail daily newsletter. Sign up here.
For almost two decades, women's fashion boutique Evereve has built a business around curating an assortment of national brands. Equipped with the knowledge of what its customers want, Evereve has taken matters into its own hands by launching a private label.
Evereve Collection was unveiled in September 2021, featuring an assortment of tops, jackets and accessories. New styles are released every season, and last week, Evereve announced that it is expanding its collection to include denim.
Evereve was founded in 2004, initially as Hot Mama, by Megan Tamte and her husband. The company has about 96 stores across the country, and offers over 150 elevated contemporary brands. After years of selling brands like Free People and Kenneth Cole, the company took note of shoppers' buying patterns as well as feedback and decided to launch Evereve Collection. One year later, the private brand now accounts for 20% of Evereve's revenue and has become one of the company's biggest growth drivers.
"Because we are so intimate and we know our customers so well, we did decide to use all of the information that we have to help us launch our own brand," said Megan Tamte, co-founder and co-CEO of Evereve. "It's a best seller."
The company brought in $250 million in revenue in 2021 and is on track to generate $300 million this year due in part to the addition of its private-label line. Evereve also has an e-commerce site and a digital styling service called Trendsend.
Tamte described Evereve as a "neighborhood store for just women." That means keeping a close relationship with the stylists and the managers at every store location to learn more about common shopping behaviors. The company also uses social media and Instagram Live to gain direct feedback from shoppers.         
"We have a feedback loop where we can get feedback from our managers across the country who work closely with our customers," Tamte said. "I've always felt that it's really important for leaders in a company to be really close to the people that are closest to the customer. And for us, that's our store managers." 
Feedback gained from both stylists and managers as well as current fashion trends is what led Evereve to expand into denim. The denim assortment includes different styles and cuts — including The Ever Short, The Ever Straight and The Ever Trouser — in sizes 24 to 32. Products across the company's private label focus on the fit and feel of the fabric. Based on data gathered from its customers, Tamte said Evereve customers want stylish outfits, but they aren't willing to sacrifice comfort.
"When you have a private label, particularly if it's good quality and you can build a following, then obviously you retain that customer," said Marty Anderson, a principal at consultancy firm The Parker Avery Group. Anderson said that retail giants have long used private labels to gain more margins and have better control of their product assortment. Some of Target's private-label brands, for example, have produced $1 billion in sales, including its activewear brand All in Motion. Walmart has worked to elevate some of its private-label brands by strategically tapping fashion designer Brandon Maxwell.
Tamte credited Evereve's merchandising team for the private brand's rapid growth. The company hired Kristin MacVey to be the Chief Merchandising Officer at Evereve in 2017. MacVey had over 11 years of experience at Target, holding various positions in merchandising. Tamte said that MacVey has also built an internal design team to help build out the private-label brand. 
It also helps that Evereve had more than 17 years' worth of experience to help inform its private label strategy, Rebekah Kondrat, managing partner of retail agency Rekon Retail, said. "There is that trust that has been built over years of curation in their selection," she said. "So the shopper is more apt to go ahead and buy something that says Evereve."
However, investing in private labels comes with its own set of challenges. Experts said private labels add more complexities to a retailer's operation and require additional costs to invest in inventory. For other retailers, like Bed Bath & Beyond, its private-label offerings had partially caused the company's inventory issue due to its longer lead times.
For now, Evereve plans to continue observing its customers to find other opportunities to expand the private-label line. Tamte said she sees dresses as a possible growth area for the company as women start attending more in-person gatherings coming out of the pandemic.
Apart from offering private labels, Evereve plans to continue growing by expanding its store footprint. The company is planning to have 100 stores opened by 2023. 
"We watch trends very closely," Tamte said. "We continue to look for opportunities to expand and deliver more of what our customer wants. But like all of our growth, it will be very intentional.