How Lovo Chocolate beats the heat and keeps its online orders from melting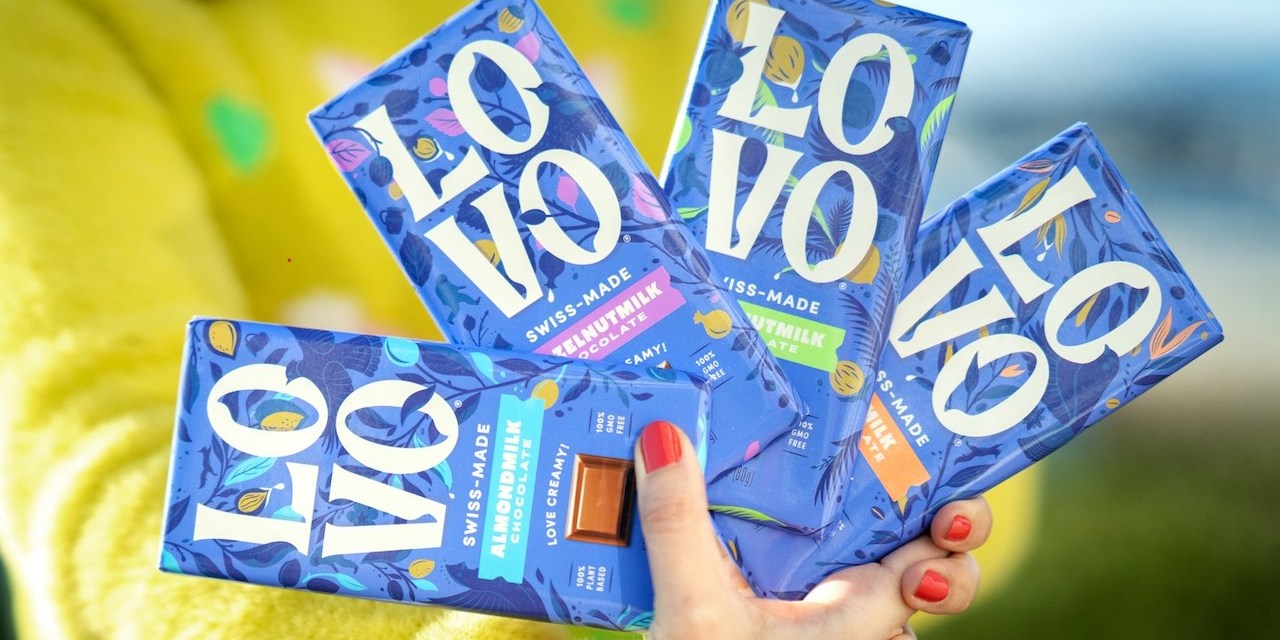 Lovo
The past few years haven't been so sweet for chocolate companies, with obstacles varying from supply chain issues to rising raw material costs.
But one particularly precarious time of the year for these companies is summer; perishable foods that are sold and shipped online are more at risk of melting in transit. So much so that Amazon's fulfillment service only accepts meltable products (which includes chocolate, gummies and jelly or wax-based products) from October 16 to April 14.
But in an age where shoppers expect that they can buy anything online, food startups are increasingly tasked with finding ways to beat the heat.
One young startup's playbook provides a lens into how food brands can plan around these issues. Lovo Chocolate launched via its direct-to-consumer website and on Amazon in the spring — at the moment, it sells Swiss-made varieties like almond milk, hazelnut milk, oat milk and coconut milk chocolate. As Lovo enters its first summer season, the company put together a "melt-proof" shipping and climate plan. It includes various risk-reducing practices like heat mapping, insulated packaging and expedited shipping on orders going to further away destinations. According to the company, this action plan has helped kick off the season with a rate of 99% damage-free deliveries since April. 
Plant-based, non-dairy chocolate has become more popular in recent years, but the majority of the available brands specialize in dark chocolate. Lovo's president and CEO Simon Lester said the company is trying to tap the large swath of Americans who prefer milk chocolate but are interested in a plant-based version. "Almost 80% of chocolate sold in U.S. retailers is milk chocolate," he said.
But it's difficult to make a non-dairy chocolate due to texture and taste issues, Lester added, "and we worked on ours for a number of years before settling on using alternative milk." To generate buzz and establish the brand online before retail, Lovo launched by selling online.
The problem? Chocolate is one of the most challenging products to ship. Lester said that, typically, chocolate begins to soften between 80 and 85 degrees Fahrenheit, and melts at around 86 to 93 degrees. With 2023 predicted to be the hottest year on record, the company came up with a logistics plan to best operate its online business. Half of the year, Lovo uses Amazon's fulfillment services. But for the remaining six months, "sellers have to ship perishable products themselves," Lester said.
Lester, along with his wife and co-founder Courtenay Vuchnich, also own the 10-year-old allergy-friendly Pascha Chocolat brand. Many of the tactics that shaped the summer protocols come from the founders' previous experience building Pascha's digital business over the past few years, which gave them greater insight into what works and what doesn't. 
"Three years ago we were using styrofoam with frozen gel packs," he said. "They work most of the time, but are environmentally horrendous and people don't want to deal with recycling them." That feedback, along with research on better cold pack insulation material, led Lovo to begin using insulated cellulose liners that can retain coldness for up to four days.
Other policies aim to reduce the risk of damage during the delivery journey. Throughout the year, the company also utilizes heat mapping across the entire U.S; at some point along its shipping journey, a box will be somewhere that's over 71 degrees and is at risk of being damaged. According to the company, during colder months from October to March, all orders not going to a warm weather state ship via ground delivery throughout the week. For warmer destinations, Lovo checks temperatures along the route before shipping during weekends to help avoid products sitting and melting in delivery trucks. 
During the warmer months, Lovo is only shipping on Monday through Wednesday — with a max two-day transit time. While in some cases, customers may have to wait longer, this practice prevents any shipments from getting stuck mid transit or over a weekend.
So far, Lester said the shipping plan's success rate has been about 98%, with most of the damages coming from packages left out in the sun for over 48 hours. Still, all this effort comes at a cost, he said. In order to make selling direct-to-consumer more feasible, Lovo has a $50 minimum on its website to receive free delivery. "If you've paid for express shipping on an online order, you know how much of a premium fee the retailer adds," Lester said.
However, the company is willing to eat the costs, for now, in order to convert customers and build a following. "We consider it a marketing expense," Lester said. "But of course, there are some things that are out of our control."
Online fulfillment for food brands has always been a difficult feat. Charles Haverfield, packaging executive at packing supplier U.S. Packaging and Wrapping, said that the shipping portion is usually the major obstacle for many companies. This has been documented with money-losing operations like meal kit services, for instance. 
"Once they hand over the package to the driver, it's out of the company's control," Haverfield said. "You can package an order very well, but ultimately outside conditions are going to be a risk." 
For example, even if an order arrives in perfect condition, Haverfield said, "people aren't as reliable as retailers and packages can be left out in the rain." He added that to be able to run a profitable online food business, like confectionery, "a company should be able to find the right balance of eating the costs while keeping customers happy."
For Lovo, Lester said the company is focusing on its heat protocols this summer to leverage the new customers' loyalty once they love the product and become more willing to pay extra for shipping. "The plan is all about minimizing shipping errors," Lester said.