How Modpools is making a splash in the DTC pool industry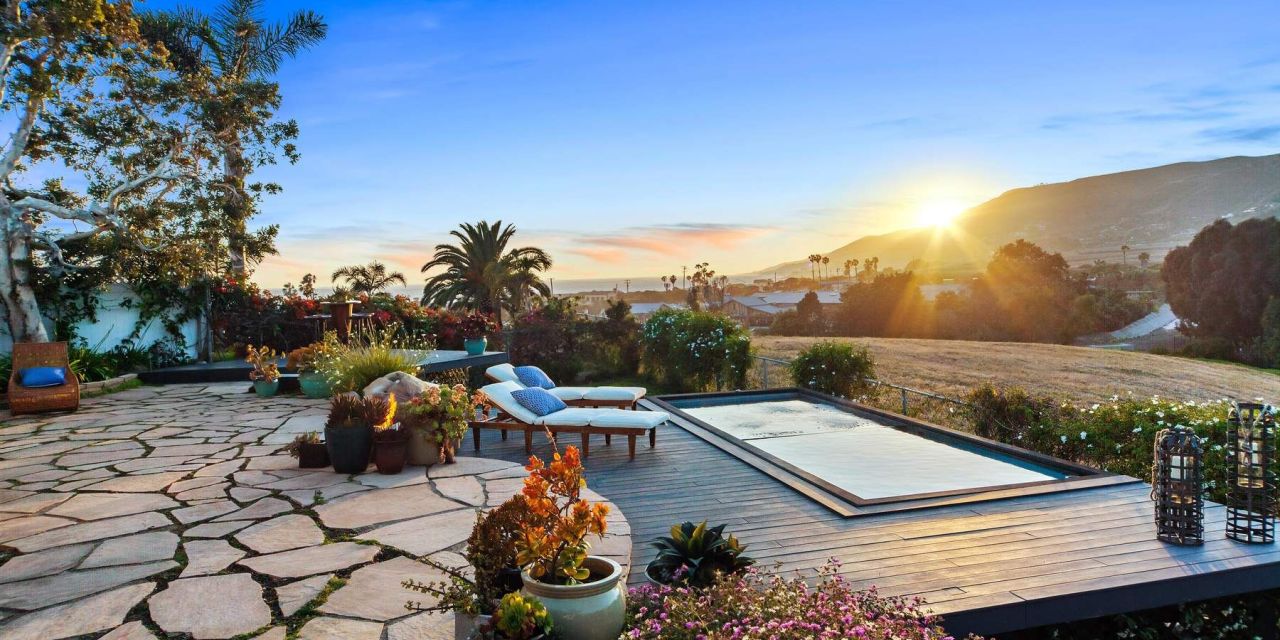 Via Modpools
In 2015, Modpools founder Paul Rathnam decided to combine his background in modifying shipping containers with his desire for a year-round pool for his family. Using an up-cycled shipping container as a base, he created his first design for an above-ground swimming pool with a window and included hot tub.
Rathnam had no formal training in manufacturing, engineering or plumbing — but he was determined to make his concept a reality. After two years, Rathnam officially launched Modpools out of British Columbia, Canada.
Now, seven years later, Modpools has sold one thousand pools. It's opened a second manufacturing facility, in Texas. And, it's on track to make $20 million in revenue in 2022. With its delivery-friendly, relocatable pools, Modpools has carved out a niche in the global pool industry — which is projected to grow $3.56 billion from 2019 to 2024, according to a report by Technavio.
There's been an uptick in demand for pools during the pandemic, when "the sudden shift in consumer habits favored spending on household improvements and outdoor experiences, including pool construction," according to a September report by IBISWorld. Today, the report says, "a growing share of pool equipment sales is likely to be siphoned by online retailers," with e-commerce accounting for 14.4% of annual growth in the swimming pool equipment industry, from 2017 to 2022.
Modpools products, sold direct-to-consumer through its website, have been featured on TV shows such as "Property Brothers" and "Tiny House Nation." They are also versatile and can be used in corporate settings such as commercial pools and dog spas. "When everything shows up, it's plug-and-play ready," Rathnam told Modern Retail. "I think that's what's really drawn people to our product."
Customization and technology are key to Modpools' business model. Customers can design their pools on the company website, picking different colors and different sizes. The smallest pool, at 12 feet long, begins at $28,500. The largest pool, at 40 feet long, begins at $53,500. Clients can increase the pool's width and add spa seating and stairs for an additional price. Then, once they have their pools, they can add WiFi and control it through an app on their phones. The pools take about eight to 18 weeks to turn around, but once they are installed, "you can be using it within a few days," Rathnam said.
To increase its production capabilities, Modpools opened a larger facility in Houston, Texas, last fall. The company now has about 100 employees across its divisions and locations. While early stages of the company focused on designing a prototype, "we're in essence a manufacturer now," Rathnam said.
There has been a lot to get right. "Building a pool, maybe from the outside, doesn't look that complicated," Rathnam said. "But there's really a lot of complicated steps that have a lot to do with temperature and timing… A lot of it has been trial and error. It's been so difficult that I realized that any major competitor coming in really has an uphill battle."
Above-ground pools are typically less costly than in-ground pools, because they don't require as much construction or landscaping. According to HomeGuide, an in-ground swimming pool costs an average of $35,000. An above-ground swimming pool, with installation, costs between $1,850 and $4,977, on average.
But fitting them into an existing space requires some math. "Depending on the conditions of the backyard or surroundings and where the pool is located, the challenge and design approach will be different," Ana Maria Torres, founder of At Architects in New York City, said in an email.
The pool market has several components. In addition to companies that sell pools, hot tubs and swim spas, there are retailers that sell pool-related equipment, cleaning chemicals, maintenance supplies and pool and backyard accessories. There are also building and construction companies that install the pool, and service companies that repair and maintain the pool.
One of the largest players in the pool industry, Pool Corporation, says it distributes more than 160,000 national brand and private label products to about 100,000 wholesale customers around the world. The company reported record-setting growth last quarter, with net sales totaling $2.1 billion.
And above-ground pools are specifically seeing newfound growth. In 2021, there were almost 250,000 above-ground pool units sold — an increase of 8.7% from 2020 — according to P.K. Data, Inc.
Generally, the pool market operates on a seasonal schedule. Companies more heavily stock their inventory in the late winter and early spring to be ready for the late spring, summer and early fall, according to Michael Anastasiou, research associate at Cowen.
While much of the world has grappled with record-breaking temperatures, recent demand for swimming pools may have less to do with the heat — and more to do with a shift in consumer behavior, Anastasiou says. "I'd say a bigger drive of the expansion of pools in the last several years has been from a great working-from-home/flexible work environment, rather than any weather concerns," he told Modern Retail.
Rathnam wanted Modpools to start as a DTC business because "we decided we needed full control of the product from beginning to end," he said. "We were also unsure of our profit margins and wanted to make full margin in order to finance our growth and not have to bring on investors."
Going forward, though, the company is looking for a retail partner, ideally in the outdoor lifestyle, pool supply or hot tub spaces.
"With our new factory up and running and our new output capacity doubling this year, we are looking at starting a dealer/re-seller program," Rathnam said. "We envision this program to work best with landscapers, contractors and pool builders and plan to offer them an escalating discount based on how many pools they sell."