How The Healing Company is building a health and wellness rollup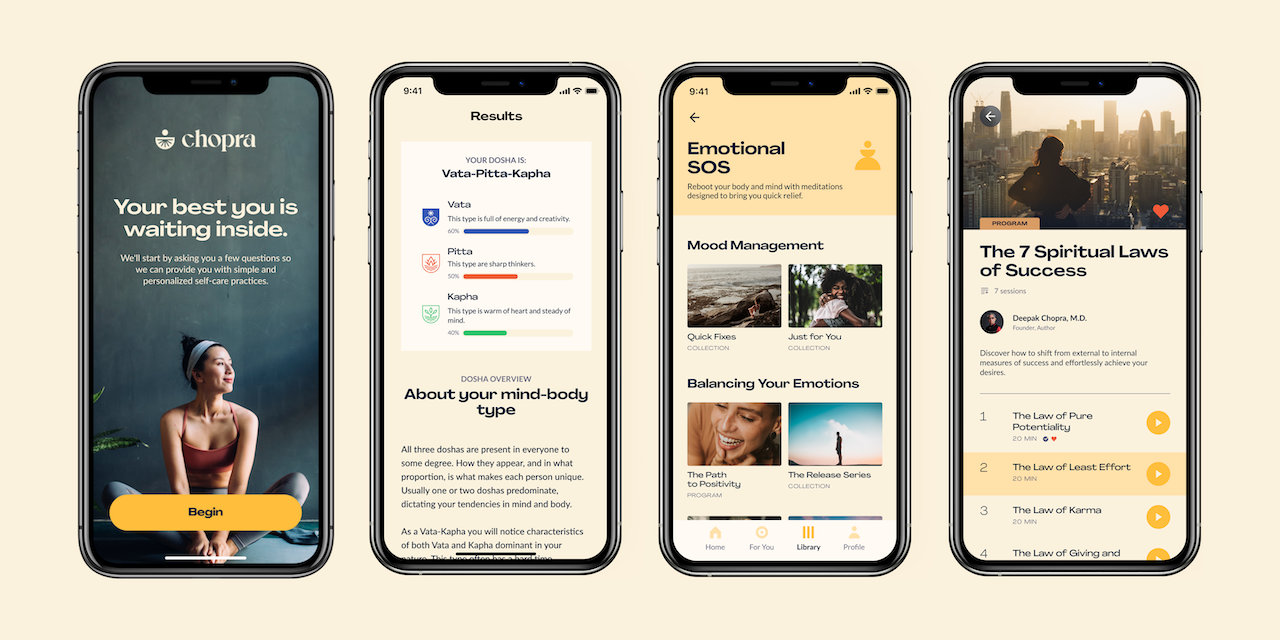 Chopra Global
A new rollup targeting the health and wellness space has been going on an acquisition spree for the past few months.
Last week, health and wellness rollup The Healing Company — which was established in 2022 — acquired the Chopra Global, an Ayurveda-focused health company founded by Deepak Chopra. The acquisition includes several segments of Chopra Global's businesses, such as a line of physical products, a meditation app, and licensed experiences.
This marks the second acquisition in four months for The Healing Company – which currently trades on the OTC Markets – after it bought plant-based superfood mix Your Super in late 2022. Co-founded by Anabel Oelmann and Simon Belsham, The Healing Company has closed a $150 million credit facility from the i80 Group, which it plans to use to acquire a mix of physical products and services in the health and wellness space. The company plans to acquire two to four more brands by the end of this year, and up to 15 over the next three years. 
Oelmann said the company was inspired by the founders' own experiences in trying different health and wellness methods, such as Eastern medicine including Ayurveda. Oelmann co-founded the company with Simon Belsham, formerly of Jet.com and Equinox Media. 
"We talk about it as kind of a supported independence model, meaning that companies still run themselves as part of a house of brands," Oelmann said. "But we bring in more of the horsepower, in particular at the beginning to help identify some of the big opportunities to catalyze sustainable growth." 
Following that, Oelmann said the parent company supports the brands operations on a need by need basis, whether it be marketing or retail distribution. 
Kristel de Groot, co-founder and CMO at Your Super, said the recent acquisition is part of the brand's strategy to scale beyond its online roots. Under The Healing Company, Your Super has streamlined its structure, including consolidating staff and departments. "It's been a helpful safety net when it comes to finances and internal resources," de Groot explained. 
The Healing Company's last quarterly earnings report showed Your Super having its first profitable quarter as a business. Tobias said The Healing Company is hoping to replicate this integration with its subsequent brand acquisitions. 
Each new Healing Company brand will also feature some form of established expertise in the field, as is the case with Chopra Global. The alternative medicine advocate brings along a social media following of 20 million people, along with a six million email database and a million app downloads.
Chopra Global was founded in 1996 as The Chopra Center, starting out as an integrative health experience, and later expanding into Ayurvedic herbs-based supplements and digital content. The company rebranded as Chopra Global in 2020, along with the launch of its meditation and wellness app. 
As part of the deal, Chopra himself will continue in his role as chief scientific advisor to The Healing Company, overlooking all brands within the portfolio as it expands. "That is sort of the nucleus that sets us apart from many other rollups that have emerged in the last five years," said Tobias.
This vast audience will act as the foundation of the brand's marketing strategy, said Katie Tobias, The Healing Company's chief marketing officer.
Aside from capitalizing on having health experts as built-in influencers, Tobais said there are a few digital marketing strategies that range from organic growth via platforms like TikTok, Instagram, and even LinkedIn with thought leadership content. Oelmann added that this will also help set the company's brands apart from the increasingly-noisy wellness startup category. 
There are two major sources of growth for The Healing Company, Tobias said. One is through ongoing brand acquisitions and the growth of the portfolio companies themselves. "It also means moving from the model of chasing growth, and cultivating brands that have enduring relationships with their customers, whether it be from an education perspective or habit-forming health," Tobias said.
As for retail distribution, the strategy will depend on each brand. Your Super, for instance, has been established via DTC and Amazon. This year, the company is shifting focus to wholesale – starting with its Target partnership.
"For the time being, Chopra will be a DTC brand," Tobias said. "I think there will be lots of opportunities for exploring other channels, but you've got to own that relationship with the customer by being DTC-centric at first." 
As for adding more health and wellness brands under its umbrella, Oelmann said The Healing Company is actively on the lookout for startups that fit its criteria. 
"Right now we have a really active pipeline, and we've already looked through thousands of brands," Oelmann said. "We hope to close two to four more deals this year."