Q&A
// July 5, 2023 ■ 6 min read
JCPenney's merchandise chief on how the company plans to win back-to-school season by having the 'broadest assortment'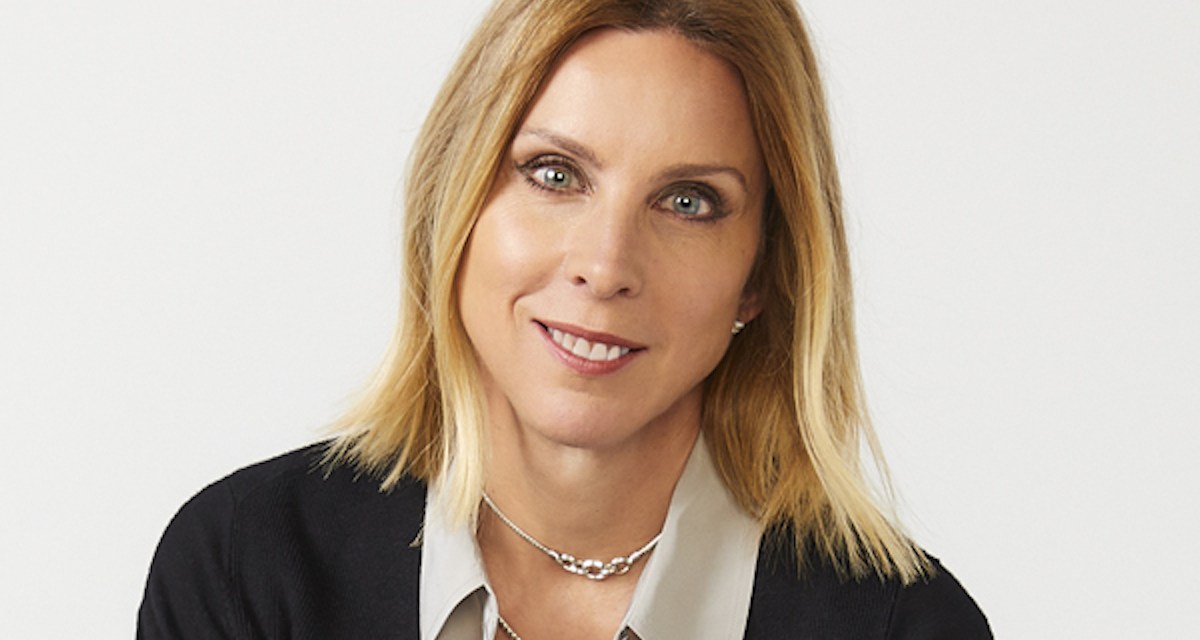 While it's still summer, JCPenney is already thinking about the back-to-school season.
On June 23, the retailer launched an exclusive 55-item home collection with Forever 21 that includes dorm room essentials like pillows, bedding, bath rugs and shower caddies. Earlier this year, it expanded into storage with collapsable bins and boxes that students can stick under their beds or beside their desks. And online, JCPenney offers a printable college checklist that families can bring to the store to make sure they buy everything they need.
JCPenney has catered to college living for years but is increasingly adding more items for students and parents to choose from. Its private labels, such as Home Expressions and Distant Lands, are particularly popular, EVP and Chief Merchandise Officer Michelle Wlazlo told Modern Retail. Today, Wlazlo says, JCPenney is "coming off of a very strong year in home" and continues to see growth. "We've really worked hard to offer more choice, and it really paid off last year, and we anticipate it again this year," she said.
Importantly, though, JCPenney caters to students of all ages, Wlazlo says. Besides dorm room essentials, JCPenney carries everything from kids' activewear to sneakers to backpacks. It also has a large uniform department that includes polos, chinos and skirts in several colors and sizes. Many times, students will buy items across categories, Wlazlo explained. "We can say that we have brands that are specifically geared towards this more young-minded consumer, but we do see cross shop across all our brands," she said.
Wlazlo — who has spent two decades in merchandising leadership roles, including at Target and Gap — sat down with Modern Retail to dig deeper into JCPenney's back-to-school strategy. This transcript has been edited for length and clarity.
How did this partnership with Forever 21 come about?
We actually launched Forever 21 within JCPenney on the apparel side and women's in 2021… Based on that success and with our incredible 120-year strength [as a brand], it was just a natural expansion to go into Forever 21 home.
One of the things that gives us confidence is we have a quite strong what we call "young-minded business." And just the reaction to Forever 21 in our store, along with our private brands that we carry within this space — it's a perfect one-stop shop for that customer to get things, whether it is for back to college or just young adults who are out on their own. So, it just made perfect sense. And so far, so good.
Is this the first college-specific home collection that you've done?
From soup to nuts, it feels like the first. I think product category-wise, we've always carried a lot of those college essentials… We actually launched a storage and organization program in January. So that is new for JCPenney. It's one of those things that we've heard from our customers for so long: "Can I just get storage and organization from you and containers and makeup cases and all those things?" That is another category that people in our stores or online [can get]. They don't have to go elsewhere. But we've always had a strong business.
What has the initial response to the new collection been like?
Some of the places we're seeing almost immediate [performance] is in some of the throw pillows and the plush bedding. We actually did something interesting in stores. We have it [the new product] in multiple areas. So whether she's shopping and browsing and discovering apparel, or she's in the home area, she can kind of find and explore it. That's actually proved to be quite strong, because it's serving also as a little bit of a navigation and storytelling throughout the store. We have very large stores, as you know. And so it's been really interesting to watch them find the throw pillows in the apparel area and go, "Oh, my gosh, what?" And then run and go find more in the home area.
JCPenney's been investing more in home offerings. Does the timing of this new launch have anything to do with Bed Bath & Beyond?
It really doesn't. You know, Bed Bath & Beyond has been around forever. And we see them, and always have, as a competitor, along with many other retailers. Really, we've been working on this since we saw the early reads of the success of Forever 21 within the apparel space.
We've launched around 10 brands within JCPenney, several being within the home division. That's been an ongoing journey since I joined the company in 2019. This is just the latest of the brands. Distant Lands, that just [had] its one year anniversary. And the Home Expressions relaunch was a year before that. So this has been an ongoing journey for us to continue to just solidify and expand our home business and offer more aesthetics and uses for the customer.
What else do you have planned for back to school?
We've always been a strong destination for back to school for the categories that we focus on. We do want this to be a season where it is about transformation. And it should be exciting, not a chore… We are always here to help America's diverse working families with their shopping checklist. And so we've really made sure that we have the broadest assortment of clothing and accessories that they need, but also at really strong values.
I think it's just our assortment overall that is our strength. We have clothes for the classroom and playground and track and field with our active assortment. But, one of the things that has JCPenney standing apart is… those special moments like homecoming or choir recitals and all those things that people don't remember that are part of back-to-school moments, we carry all of those.
When figuring out which products to get for the back-to-school season, what is your strategy? Are there certain categories that you're particularly looking at?
Well, it's a combination, because there's the core things you need, and then there are the things that a kid wants. That's sometimes a struggle for the kid and the parent to negotiate.
There are just fundamental needs that the parent needs because their kid has grown since last year. It's just a fact of life, right? So whether that's uniforms, or just those essentials I talked about for choir and other occasions that they need, we're going to have those things.
And then for both kids and young adults, really the thing that we're focused on this year… is all the trends that are happening: Loosened up denim, skater and relaxed jeans, the flares, low rise, which, yes, is coming back, I hate to tell you. And then cargo and utility. These are actually really new trends for the kids and the young adults… So we make sure, again, we have all the wants of the kid covered, and then the needs of the parents and the requirements that the kids will have to wear.