'Retailers want to show that they're curators': Three Wishes founder on breaking into traditional grocery as a startup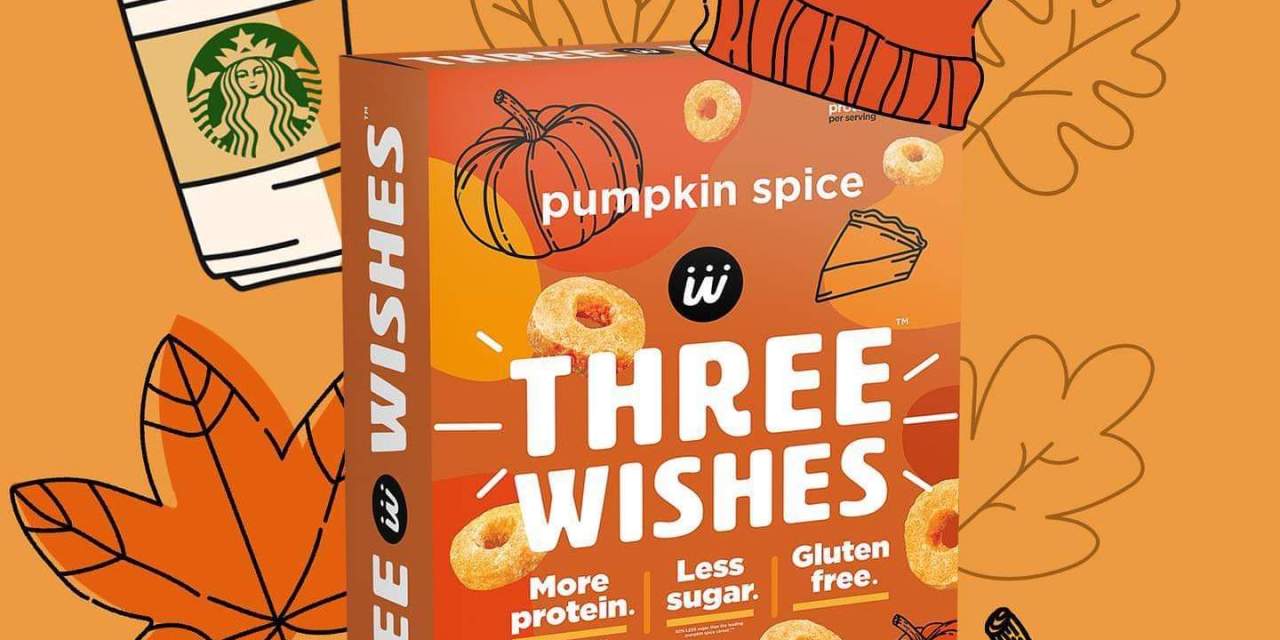 Three Wishes
Cereal brand Three Wishes is seeking to reinvent major grocers' cereal aisles.  
The company was founded in 2019 after its founders grew frustrated by the absence of healthy cereal options in stores. In just three years, the company has entered retailers like Wegmans, Whole Foods, Sprouts Farmers Market and Erewhon while also trying to grow its online sales.
At this week's Modern Retail DTC Summit, Three Wishes co-founder and CEO Margaret Wishingrad spoke about how the company is attempting to break into traditional grocery while also growing its online presence. Wishingrad talked about how it is navigating the physical retail landscape and the strategies it used to grow the brand. One major shift she noted is how retailers are specifically looking for challenger brands to make aisles look more curated. 
"I think any buyer is just so excited to see someone come in" with great branding, product and qualities that consumers are looking for, Wishingrad said. "All retailers want to show that they're curators."
Three Wishes planned to be in 1,500 to 2,000 stores by the end of 2021. The company offers six different cereal flavors — including cinnamon, honey and frosted — all of which are high protein, vegan and Non-GMO Project Verified. Its products are also sold on its website as well as Thrive Market and Amazon. 
"We felt like there were three things that the category was missing: everything was super high on sugar, full of grains and no protein," Wishingrad said. Three Wishes saw the opportunity to provide a cereal that offered these health benefits. 
The company was founded months before the pandemic emerged. However, instead of solely setting its eyes on e-commerce, the company opted to focus on its retail strategy during the pandemic. 
One of the Three Wishes' key retail accounts is Erewhon Market, a high-end grocery store known for its trendy products and celebrity customers such as Gwyneth Paltrow, Emma Chamberlain and the Kardashian-Jenner family. Three Wishes is among many retailers that had their eyes set on being part of their assortment.
Erewhon Market initially didn't think Three Wishes' products "was a fit." Three Wishes eventually won over Erewhon's favor when the brand's founders sent over some samples. Now, Erewhon Market holds all six Three Wishes flavors and is one of the brand's highest-performing retailers. 
"Erewhon is one of these really interesting smaller retailers. It's so unique," Wishingrad said. She added that the high-end grocery store has so much influence over trends that it has become somewhat of a tourist attraction. "We really pushed to get in there."
The company has also established a robust following on platforms like Instagram, where it has over 21,600 followers. There the company promotes some of its limited-edition product drops including its gingerbread-flavored cereal and its pumpkin spice-flavored cereal.
In addition to its goal of becoming a household name, the company also aims for profitability.
"I'm chasing profitability," she said. "From day one it's been a profitable brand, and that's something that's huge."