'Supply and demand is broken': While some retailers are investing in plus-size apparel, others are pulling back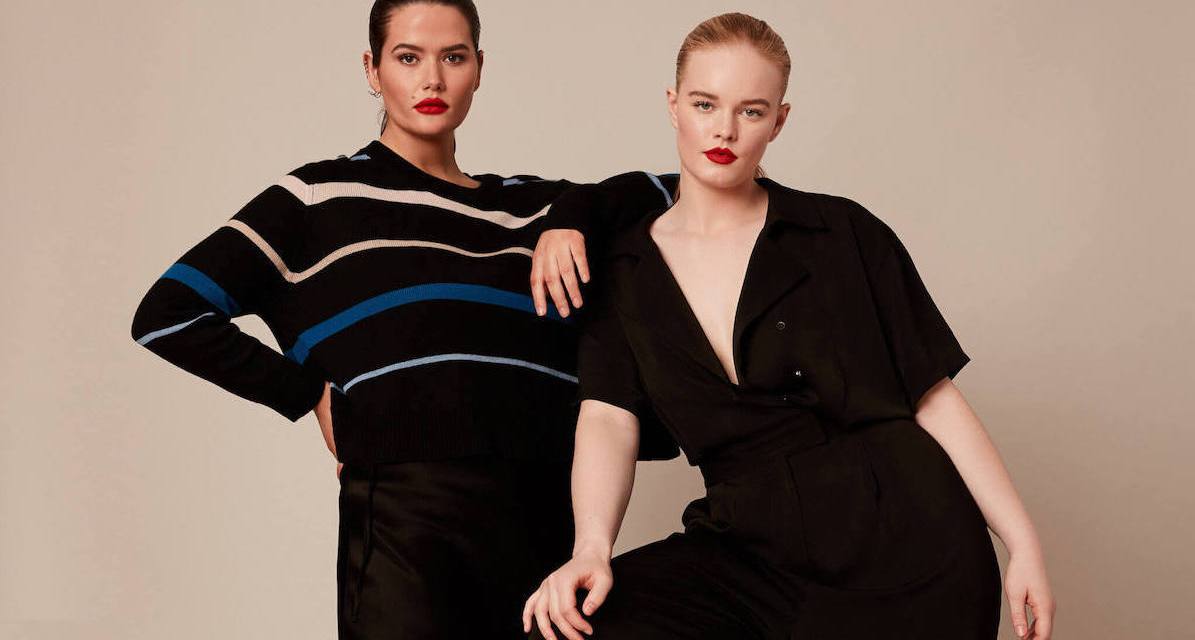 Dia & Co
This spring, the world's second-largest clothing retailer announced that it was "taking steps to make the brand more inclusive" when it came to plus-size apparel.
In March, H&M's U.S. division — which has carried plus-size apparel since 2018 — began offering even more sizes, going up to 2XL in stores and 4XL online. The brand also appointed activist and model Tess Holliday as its first size inclusivity consultant. And, it introduced a new curvy denim collection with a longer rise.
But for every retailer like H&M that's expanding its plus-size collection, there's another one pulling back. Over the past few years, several brands — from M.M. LaFleur to Loft — have scaled back their plus-size offerings or even cut them entirely. Last May, Old Navy announced it would remove extended sizes from a large number of stores but keep them online. Only 30 of the 327 brands shown at Fashion Weeks this spring offered sizes 20 and up, according to InStyle.
It's not as if demand isn't there. Seventy percent of women in the U.S. wore a size 14 or larger in 2016, according to Plunkett Research. Sales for plus-size apparel grew by 18% in 2021 — three times faster than the rest of the women's market, the NPD Group found. And yet, only 19% of women's apparel sold in 2021 was considered plus-size.
Expanding into plus, like scaling into any other category, requires a good amount of investment, care and time. However, many retailers don't approach this process with the correct mindset or strategy, consultants and apparel company founders told Modern Retail. Some brands pulling back from plus justify their decision by pointing to a lack of sales or inventory. But the real issue, sources say, is that brands aren't putting enough work into building trust with consumers or using the correct economic models to gauge interest. Ultimately, while some clothing retailers are becoming more inclusive, these efforts remain scattershot.
'Deeply detrimental to trust'
Back in 2021, Old Navy launched a new collection of inclusive sizes called BodEquality. Many praised the move at the time for combining Old Navy's separate plus line with its core product offering.
"We decided early on that this wouldn't be a Band-Aid fix. This had to be a complete transformation of the way we work," Ashley Partridge Stickney, Old Navy's global vp for women's merchandise, told Glossy in 2021.
However, less than a year later, Old Navy said dozens of stores would phase out the collection. In a blog post, Old Navy attributed the decision to "customer demand and supply chain challenges."
More than 26,000 people signed an online petition urging the retailer to "put plus sizes back on the rack." "A company as large as Old Navy is setting the tone for other retailers," the petition said. "If BodEquality starts to scale back, other brands will use it as evidence that plus sizes should not be offered at all."
Old Navy's initial BodEquality line was "probably one of the largest and most comprehensive that we'd ever seen," Nadia Boujarwah, CEO and founder of plus-size apparel site and styling service Dia & Co, told Modern Retail. However, expanding into plus requires a certain level of "thoughtfulness," she said, and brands may have unrealistic expectations about making sales.
"The truth is, when you make an investment that large, you expect to see large returns and quick returns, and neither of those things are realistic expectations in the short run," Boujarwah explained. "I think what most brands and retailers underestimate is how long it can take to re-earn the trust of plus customers who haven't been able to shop at your brand, historically."
Dia & Co, in a similar vein to companies like Stitch Fix, works with brands like Diane von Furstenberg to make sure that plus-size collections are built to last, fit well and are reflective of the latest trends and styles. Today, Dia & Co carries clothing from hundreds of brands like Madewell, Girlfriend Collective, Universal Standard and ThirdLove. It acquired the luxury retailer 11 Honoré in 2022. The plus customer, Boujarwah said, loves brands and wants "a very successful and positive shopping experience [with] the brands that we all know and love."
However, when brands invest in plus-size clothing, only to pull back because they aren't seeing the returns they want, "those expansions and retractions are deeply, deeply detrimental to trust," Boujarwah said. "Everyone wants to be able to come out and have a great big campaign and story. But the truth is, we find that steadily increasing investments is the best approach, rather than kind of flash-in-the-pan-type commitments that… end up getting pulled back."
'Supply and demand is broken'
Some retailers pulling back on plus-size apparel, like Old Navy, attribute their decisions to insufficient demand. However, that's not quite the reality, because "supply and demand is broken," Zohar Gilad, CEO of shopping optimization service Fast Simon, told Modern Retail.
It's difficult to forecast demand in apparel, he said, because trends change quickly. But many retailers aren't using the proper models to predict demand, Gilad explained, which can hurt customers and businesses alike.
When it comes to plus-size apparel, this can become "a self-fulfilling prophecy," he said. "If you didn't have plus-size inventory before, then obviously, people didn't buy it," he said. "Then, when you're looking at the report and trying to forecast, you're saying, 'Oh, yeah, people bought very little of that, so it doesn't matter.'"
An additional challenge is that different retailers have different definitions of what constitutes plus. Some may determine this to be sizes 1X to 6X, while others may say size 18 and beyond. While 85% of retailers deliver search results for plus-size clothing, only 43% of items are actually plus-size, according to a new study by Fast Simon. A lot of these other results are labeled as "curvy" or "extended," the study found.
In terms of search results, but also general retail strategy, there's a lot of opportunity for "behavioral demand forecasting," Gilad said. "Trying to figure out from the people who actually came to the sites and looked at the products, how many of them would have bought, have you had the right kind of inclusive sizes or inventory?"
Why dialogue has changed
Over the past few years, more retailers have started touting body positivity and inclusivity. But, over the last year or so, there's been some concerning steps backward at tentpole industry events, Boujarwah told Modern Retail. This was especially evident at the most recent Fashion Weeks, she said, where "brands seemed to be much less size inclusive… than they had been at any point in the last three to four years."
"I think, somewhat unexpectedly, all those conversations have kind of taken a step back," she said. "We're seeing a return to a thinness dialogue that we haven't seen in a while… We've seen a whole host of celebrities dramatically lose weight. The rise of Ozempic and other GLP-1 medications, I think, has really changed the discourse… And I think that that's playing a meaningful role in how brands, whether consciously or subconsciously, are thinking about this topic."
Several journalists made similar comments in their coverage of New York Fashion Week. HuffPost wrote that "body inclusivity is still lacking at Fashion Week, starting with who's invited," while Business of Fashion asked, "What happened to all the plus-size models?" and theorized that "the rise of Y2K style is bringing back the era's body standards as well."
Boujarwah said she's concerned about the change, especially because there's usually an 18-month to 24-month lag time from when items on the runways get into stores. There are certainly brands and retailers who want to make progress, Boujarwah said. She pointed to the more than 200 brands that Dia & Co has on its platform, including Carolina Herrera and Eloquii, and said the H&M announcement is "a bright spot in what was starting to be a series of taking-a-step-back type of headlines."
Still, the industry is due for progress, and most of all, progress that lasts, she explained. With H&M, for example, "Any time these announcements happen, you think about, 'Will this be successful? What could success look like for these new initiatives?'" Boujarwah said. "And what has proven to be true time and again is that the ultimate test is a test of time."