Q&A
// January 18, 2023 ■ 5 min read
'The category is at a tipping point': Thinx's CEO on expanding access to its absorbable underwear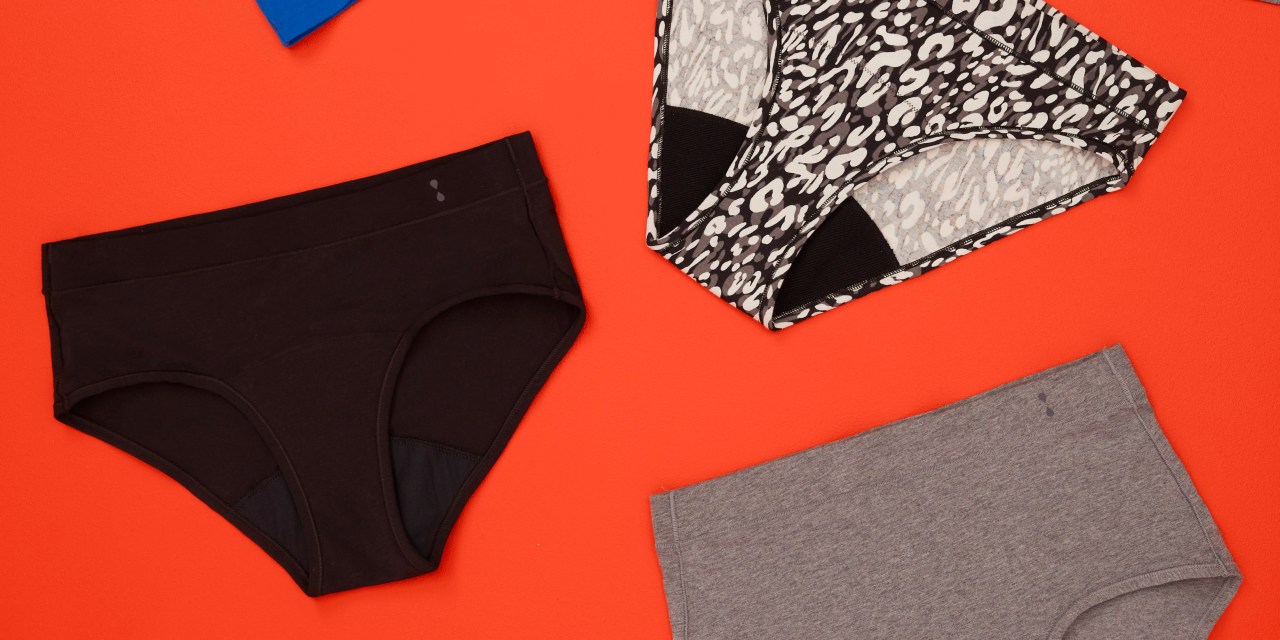 Thinx
Since launching via Kickstarter in 2013, Thinx has gained momentum in the period products space. Now, it's looking to bring its absorbable underwear to more shoppers, at more price points.
Last week, the company began selling its line of lower-priced underwear — called Thinx for All — directly on Thinx.com. Thinx for All is already sold in various Walmart, Target and CVS stores across the U.S. For every pair bought, Thinx says it will donate a pair to "organizations that help improve access to period supplies and reproductive health."
The DTC launch of Thinx for All caps a whirlwind 12 months for Thinx. Last February, Kimberly-Clark Corporation acquired a majority stake in the company. In March, Thinx brought "Thinx for All" to 558 Walmart stores and Walmart.com. In June, Thinx CEO Maria Molland stepped down and new CEO Meghan Davis began in July. That summer, Thinx rebranded its preteen and teen line at a lower price point.
Thinx offers several cuts of underwear, including hip huggers and briefs, as well as sleep shorts. The company had a "great" holiday season in 2022, Davis said, and today, Thinx is seeing "double-digit growth across various channels." Six months into the job, she spoke with Modern Retail about period accessibility, offering products for all generations and her hopes for the new year.
This interview has been edited for length and clarity.
Why did you decide to launch Thinx for All on your website now?
In 2020, we did Simon-Kucher research on the barriers to purchase in this category. Number one was around this feeling of wet, this "ick factor" element, and barrier two was around hygiene. Fast forward to 2021, we do the same research, and what we see is accessibility of the price point — that [people thought] that first purchase was just too expensive. Number two was the potential prospect didn't find it where they typically shopped. So, for us, that became really clear direction.
Over the last 10 years, Thinx has been the leader in this category — really creating the category — [and] really had a responsibility and opportunity to be where the shopper shops. And that meant being where people looked for their feminine hygiene or bladder leak products. That created our reason for being in Target in 2021 and Walmart in 2022. But we knew we had to do that with a revised cost-engineered product to meet that lower price point.
Thinx for All retails at around $17, versus our standard premium product that is more in the $35 range. We were able to do that through… using more basic cotton, single ply, more basic cut silhouettes and colors, without giving up anything when it came to comfort, design or function.
Would you talk a bit more about why you decided to lower the price for this line?
Through the research, we saw that as we segmented the consumers that come into this, there was absolutely an element that at this more $17 price point, we open the door to a different consumer versus that early adopter premium consumer.
We see that people want to be in these more sustainable solutions. In fact, just recently, Thinx did a survey of 18 to 54-year-olds in the U.S. and 65% said that at a lower price point, they really would prefer to be in more sustainable, reusable feminine care and bladder leaks solutions. And so we wanted to meet our target where they are and what is accessible to them.
Now, we do know that though the upfront price can seem high as a pack, we do know that actually over the lifetime of the product, it is about half the cost to be in a reusable. But we know that the economics are difficult, so we want to make sure that we're meeting them halfway, giving them something that they can trial in this unique category and ultimately build all of those who see this as a viable solution for them.
Why the name switch from Thinx BTWN to Thinx Teens?
The quick answer is purely simplicity and understanding, as we think of this category as being more mainstream and really being an option not for the niche or for the earlier adopter, but for anyone.
…Overall, our broader strategy is: Thinx can meet you at any one of these critical milestones within your biological life cycle. We know that people are most interested in our products at their first period, after having a baby, [when] you have much more different things come with postpartum… and maybe you're more subject to bladder leaks. With menopause, I'm super excited to see how much more conversation is happening around menopause. That comes with increased weakness within the pelvic floor and more likely bladder leaks, and we know that the person suffering was not being well served.
So for us, each of the nomenclature is more aligned to that life stage, so that it's very clear for the consumer and we can really serve the needs of those with periods or bladder leaks whenever they're seeking us.
What are your goals for Thinx in 2023?
The category is at a tipping point. And I think it's Thinx's responsibility as the leader within this category to continue to drive that. You do see the awareness growing. You see period underwear or underwear for bladder leaks being discussed in a more open forum, and people understand it. For us, the biggest goal for 2023 is to be where that prospect is, whether it's in terms of our media choices, our pricing availability, our different assortments and the retail channels in which we play.