Universal Standard hits the pool with first swimwear collection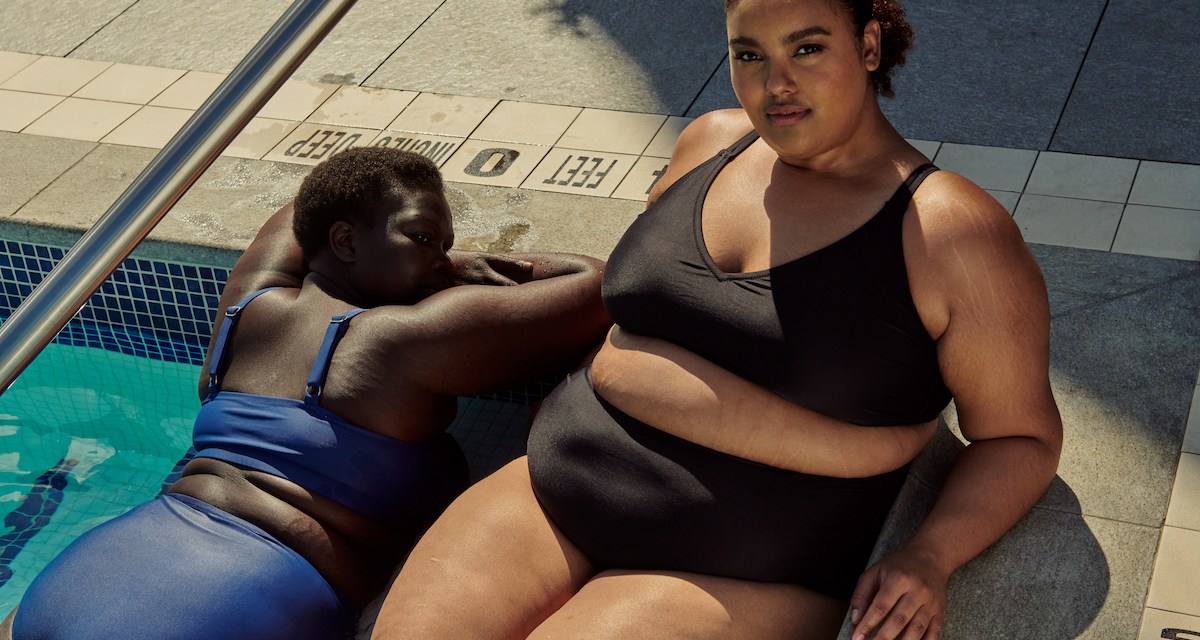 Universal Standard
Universal Standard is diving into swimwear just in time for summer.
The size-inclusive fashion brand, which carries sizes 00 to 40, released its first-ever swim collection on June 15. The collection, called Swim With Us, features eight pieces ranging from $88 to $248, all of which are available for purchase online or at Universal Standard's store in New York City. Styles come in multiple colors, including Aura Orange, Black, Evening Primrose and Blue Depths.
Founded in 2015, Universal Standard carries several categories of women's apparel, including tops and tees, denim, athleisure and workwear. Last August, CEO Polina Veksler told Forbes that the company's revenue had grown "about 60%" over the past year and that 70% of its audience were repeat customers. Universal Standard confirmed to Modern Retail that the company is still profitable.
Universal Standard keeps in touch with customers via trunk shows and phone calls — and "over and over again," people asked for swimwear, Chief Design Officer Ramon Martin told Modern Retail. Still, it took some time to launch Swim With Us, Martin said, because Universal Standard wanted to make sure to get the fit and fabrication right. Like its other designs, Universal Standard's swim pieces are designed in a size 18-20 and then fitted across the full-size range.
While other DTC swim brands do carry extended sizing, they usually stop at sizes 18 or 20. Andie, for example, has one pieces that go up to XXXL (size 20) and Solid & Striped has one pieces that go up to size XXL. By going up to size 40 — in swim and elsewhere — Universal Standard can cater to more customers.
But size isn't everything, Martin stressed. "Inclusivity, for us, is not just about size, it's about making sure that everybody can participate in fashion," he said. When it came to swimwear, "what we were seeing out in the market was often great product, but sometimes very particular," he continued. "It could be much more performance-driven than style-driven, or it could be overly style-driven… And often, the build of the swimwear didn't work for everybody."
"When we're thinking about inclusivity, we're thinking about all the different uses that our customer has, whether it's lounging on a deck chair or chasing kids around the pool or swimming laps," Martin added. "We want to make sure that it [the swimwear] has great functionality, that it's made from premium fabrics, that it fits impeccably well, that it has all the support and interior construction that swimwear needs."
In the early days of the pandemic — when people weren't traveling or vacationing — many swimwear brands moved into different categories to stay afloat. Solid & Striped and Andie branched out into underwear, while Summersalt expanded into loungewear, sleepwear and activewear. Now, though, as people resume traveling (and swimming, snorkeling and other water activities), fashion companies are going the other way.
Today, more companies are getting into swimwear, even if they specialized in other areas first. Kim Kardashian's Skims and Emily Oberg's Sporty & Rich launched swimwear in 2022, while crochet label Cro-Che and hosery brand Sheertex branched into swimwear in 2023. There's ample opportunity within the industry; analysts at Euromonitor International expect the swimwear market to grow to $21.4 billion by 2025.
Still, it's a bit of a challenging time for swimwear. From January to April 2023, swimwear dollars were down around 1%, Circana director and industry analyst Kristen Classi-Zummo told Modern Retail. Some of this may have to do with inflation, she said.
"Consumers are likely going to buy things really when they need it," she said. "So maybe while they're thinking of the summer now, they might not need that swimwear immediately… Maybe they need a dress to go to a prom or to a party. So I think they're more focused on that."
Another factor at play, she said, is that "consumers replenished a lot last year" and may not need new swimsuits this time around. Still, Classi-Zummo says she's "cautiously optimistic" about the future of swimwear sales, especially because people are still interested in experiences.
"They're still going on those vacations, and categories that are closely aligned with those experiences will likely have a halo effect, with swim really being one of them," she said. It's also possible that more people will buy swimwear as the weather heats up and the summer goes on, Classi-Zummo added. "If they are going to replenish their swimwear, that'll likely be the time they're gonna do it."
Universal Standard, for its part, wants to be top-of-mind as those swimmers head back to the pool, the beach and the docks.
"For us, swim really is the culmination of this season," Martin explained. "We thought there's no way that we can celebrate summer this season without offering our customers swimwear."