Q&A
// April 26, 2023 ■ 4 min read
'We really have aspirations of influencing the beauty industry:' How Ulta is making progress on clean beauty, recycling and product diversity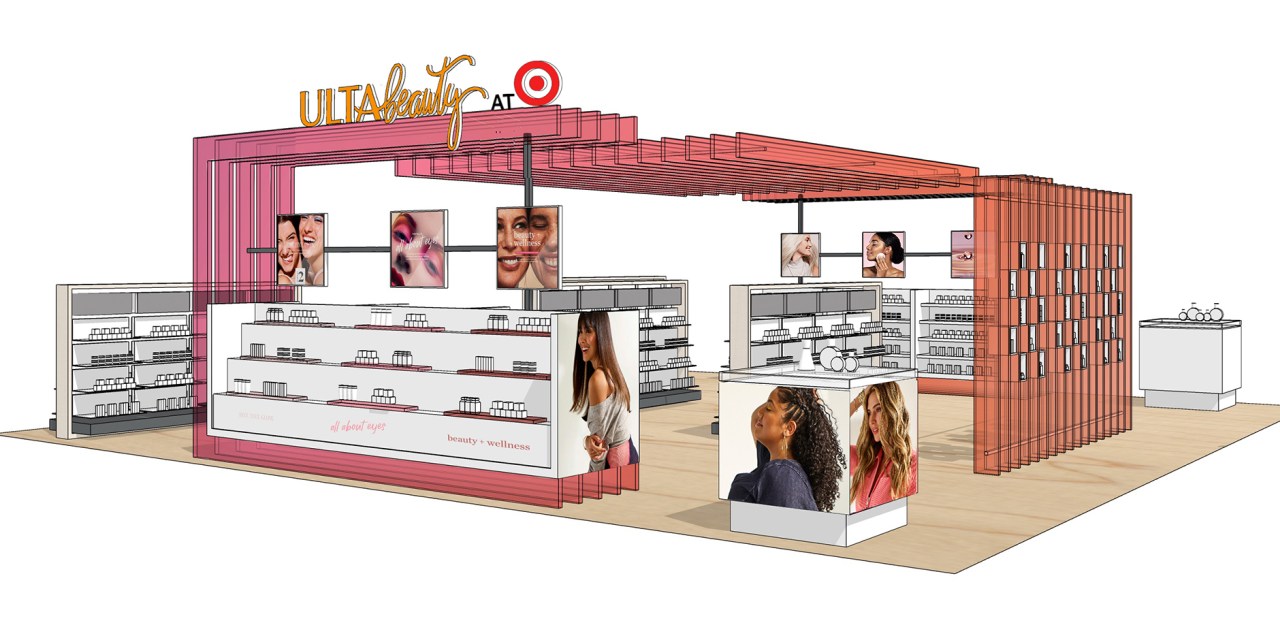 As one of the U.S.'s largest beauty retailers, Ulta says it wants to change the way the industry views sustainability and social impact.
Ulta was founded in 1990 around "being beauty for all and having all price points and being inclusive," Jodi Caro, Ulta's general counsel and chief risk & compliance officer, told Modern Retail. Since then, it's continued to fold ESG (environmental, social and governance) into its policies, especially when it comes to its product strategy, energy investments and work with nonprofits.
Today, Ulta Beauty carries 25,000 products across more than 600 brands. About 50% of those brands are part of the company's Conscious Beauty program, which requires that participants meet at least one of five criteria: clean ingredients, cruelty-free, vegan, sustainable packaging and positive impact. The Conscious Beauty program, which first launched in 2020, has grown 14% year-over-year in terms of certifications, according to Ulta's recently-released 2022 ESG report.
Over the last year, Ulta also launched its MUSE accelerator program for BIPOC-led beauty brands, doubled its percent of renewable energy credits and invested $50 million to further DEI efforts. Ulta has continued to back the Fifteen Percent Pledge, which encourages retailers to have at least 15% of their shelf space dedicated to Black-owned businesses. Ulta is at seven percent right now, according to the company. This year, Ulta plans to participate in pilot programs around in-store container recycling and reusable bags.
Modern Retail spoke with Caro soon after the release of Ulta's latest report to learn more about the retailer's ESG strategy and priorities. This interview has been edited for length and clarity.
Ulta started the Conscious Beauty program in 2020. What steps have you taken over the past couple years to grow that aspect of the business?
We're thrilled with the fact that 300 of our brands are participating in at least one of the Conscious Beauty pillars. That's almost half of our overall brand assortment. So for us, that's a real milestone to be proud of, and the fact that we're doing something that we know our guests are really interested in.
Our guests are telling us they're interested in clean beauty, but in multiple ways. So we take a real holistic approach to our Conscious Beauty platform… Are they looking for something that's vegan? Are they looking for something that's made without certain ingredients? Are they looking for a purpose-driven brand in our store? All of those things are part of our platform. And our brands, in particular, really love the fact that… they can participate in a way that makes sense for them.
We'd love to say every brand in the store might someday be part of Conscious Beauty. But we also know that some brands won't, and they'll have other ways that they can address the interests of our guests.
I understand that Ulta has a goal of achieving 50% sustainable packaging by weight by 2025.  You're at 37% right now. What are you doing to achieve that extra 13%?
It's an ongoing process for us… Having recyclable, refillable and reusable packaging is important to us. So most importantly, we're partnering with our brands. One of our guiding principles of our ESG program is to collaborate and partner and understand how they are thinking about packaging. Of course, we're gathering data to make sure that we can assess where we are overall as a company and where our brands are in each of their individual goals. So we'll continue that approach.
How do companies typically react to these sustainable packaging conversations, especially if they haven't used sustainable packaging before?
We know that there's a lot of packaging out there. We know that it's a problem for our environment. So they're pleased, first and foremost, that we're having the conversation. And just because of who we are at Ulta Beauty, we want to make sure we understand where our brands are in their journey. And it is a journey for all of us.
…We really have aspirations of influencing the beauty industry and the manufacturers so that we can have more options for sustainable packaging, because it is something that starts right at the very beginning when you're thinking about what the product is, how it's going to be put together and what the packaging is. So that ability to work together for this positive change is something we're really excited about. Lots of work ahead, lots of things that we need to do, but it's something that we're talking about, and we remain hopeful.
You've signed onto the Fifteen Percent Pledge. What progress have you made on that front?
With regard to the Fifteen Percent Pledge, we're making progress on that pledge. And one of the things that we're really proud of is the fact that we're having an impact on those Black-owned brands, Black-founded, Black-led brands [by] bringing them in through our MUSE accelerator, and helping those brands not just get on the shelves at Ulta Beauty but actually succeed as businesses is really important.
I know that our guests are looking for that choice in terms of the products. So bringing them in and talking about their business and how they can enhance their supply chain and do other things to make themselves more successful at Ulta Beauty and beyond is really, we think, making a difference.