What's driving the recent spike in resale acquisitions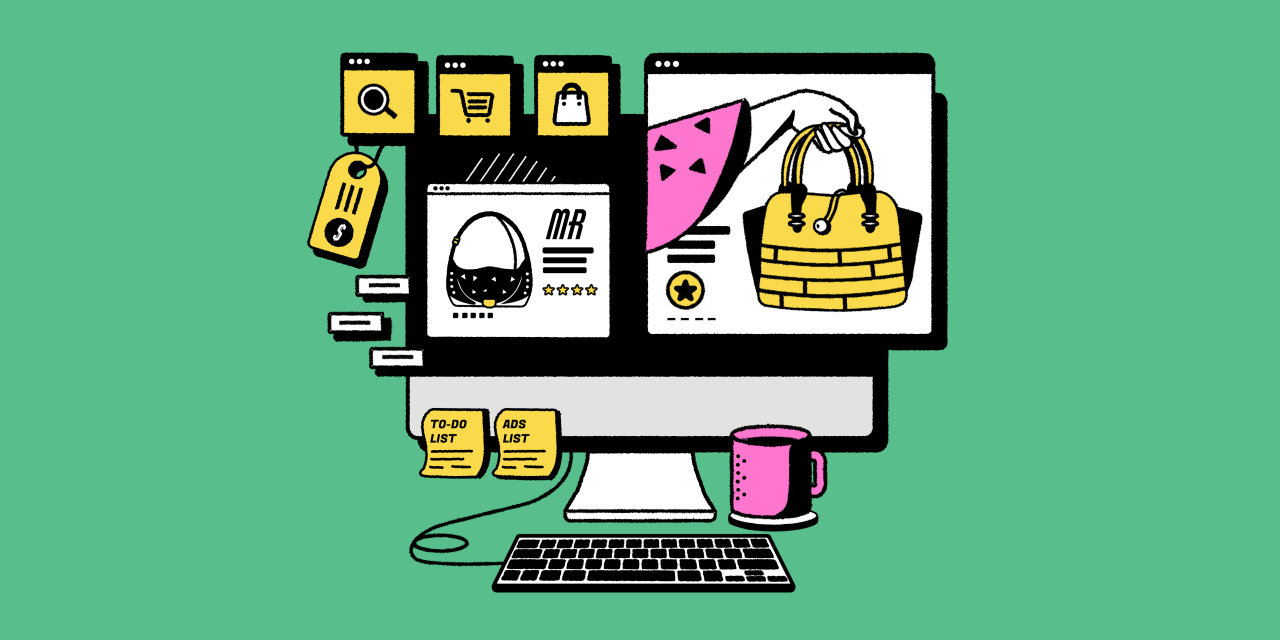 Ivy Liu
There's still two months to go, but 2022 has already been a banner year for acquisitions of apparel resale platforms.
This week, GOAT Group announced it is purchasing Grailed, a streetwear and designer peer-to-peer resale site that sells brands including Louis Vuitton and Nike, for an undisclosed amount. Earlier this month, the South Korean internet giant Naver agreed to buy the secondhand marketplace Poshmark for $1.2 billion. And in March, the luxury resale platform Vestiaire Collective took over Tradesy, a designer resale site for women's fashion, for an unknown sum.
The consolidations come at a time of unprecedented boom in demand for resale. Secondhand in the U.S. saw record growth in 2021, with the market expected to hit $82 billion in 2026, according to ThredUp's 2022 Resale Report. Globally, the resale market is projected to grow 127% by 2026, while in North America, the secondhand apparel space is on track to grow eight times faster than the overall apparel market. However, some resale startups like Poshmark and The RealReal have struggled to grow a profit despite the growing interest. With so many players competing for sales, acquisitions are an increasingly attractive way for companies to diversify their merchandise, reach more shoppers, and consolidate costs.
With Poshmark in its portfolio, Naver says it can grow its community by 80 million registered users and boost its presence in the global secondhand fashion market. By acquiring Grailed, GOAT Group says it can extend its reach to 50 million members across 170 countries and build its "rapidly growing apparel and accessories categories." GOAT Group, which received a $100 million investment from Foot Locker in 2019, is mostly known for its sneakers, although it has branched out into other fashion categories. With Grailed, there is "a breadth of brands offered on that site that normally wouldn't be on GOAT," Gabriella Santaniello, founder and CEO at consulting firm A Line Partners, told Modern Retail. "It's an opportunity for them to just really expand their offering."
Today's resale landscape is multi-pronged, with companies "covering many bases," Beth Goldstein, a footwear and accessories analyst at The NPD Group, said. The RealReal and Rebag offer luxury items such as Chanel purses, while Poshmark and ThredUp (which both went public in 2021) offer more mainstream brands such as J. Crew and H&M. This last year has also seen a rise in brand-owned resale, with companies such as Allbirds, Steve Madden, Lululemon and Timberland launching programs to sell gently-used items at lower prices.
"Brands are figuring that if consumers are going to be reselling their products, or buying pre-owned from their brand, they might as well keep that customer within the brand," Goldstein told Modern Retail in an email. "But there are high barriers to entry here, which is one reason why acquisitions are attractive as opposed to starting from scratch, in addition to it being a growth area."
Sometimes, a takeover results in consolidation. In August, Vogue Business reported that Vestiaire Collective would shut down Tradesy, just months after acquiring the site. At the time, Tradesy's founder Tracy DiNunzio said Tradesy's buyers were shopping "more actively" on Vestiare than on Tradesy, "because the selection and prices on Vestiaire Collective are just incredible. There's five times more inventory to choose from."
"Similar to the consolidation we're seeing in last-mile delivery players, there simply isn't room for as many resale operations that currently exist," Tiffany Hogan, director of retail insights at Kantar, told Modern Retail. "There is bound to be some consolidation as the larger and more successful players look to gain share and scale by acquiring competitors."
The resale space as a whole is also struggling with profitability. Some of the first digitally-native resale apps are struggling to match the growth rate they once had as more players enter the space. Shortly before announcing its takeover by Naver, Poshmark reported a net loss of $22.9 million for the second quarter. When Poshmark went public last January, it boasted a valuation above $7 billion; it sold to Naver for less than 20% of that. The RealReal, which ended its first day of trading with a $2.5 billion valuation in 2019, posted a second-quarter net loss of $53.2 million in August.
Crucially, acquisitions allow companies like Naver and Poshmark to share resources across markets. Naver is listed on the Korean stock exchange but can better tap into North America by buying Poshmark, a U.S.-based company. Poshmark can take advantage of Naver's network in Asia, which includes Korea's top search engine and Japan's top messaging app.
"The combination will create the strongest platform for powering communities and re-fashioning commerce," Choi Soo-Yeon, CEO of Naver, said in a statement about the deal. "Poshmark is the definitive brand for fashion in the United States that provides a social network for buying and selling apparel. Naver's leading technology in search, AI recommendation and e-commerce tools will help power the next phase of Poshmark's global growth."
That technology — especially when it comes to Naver's AI tools — is key for a platform like Poshmark, which sees some users add unrelated hashtags (including other brand names) to their products to get more eyeballs, Santaniello said. "This acquisition by Naver is going to make it [Poshmark] a lot more precise and efficient," she said.
Perhaps one of the biggest draws for taking over a resale company, though, is access to valuable user data, "particularly among coveted young customers," Goldstein said. A joint report from Boston Consulting Group and Vestiaire Collective, released earlier this month, found that Gen-Z consumers are the most likely to buy  and sell secondhand items. Naver emphasized this as well, pointing to Poshmark's "primary demographic of millennials and Generation Z users" when championing its acquisition. Knowing Poshmark's audience allows Naver to better tailor its advertising and marketing.
From Depop to Curtsy to Poshmark, customers have a wide variety of e-commerce platforms to choose from when buying and selling goods. But even with so much competition, resale isn't going away, Santaniello emphasized. "With inflation, and after such a run on luxury goods over the past couple of years, I think that there's going to be a lot more resale on the market," she said.