Why 34-year-old brand Calpak shifted from traditional luggage to travel accessories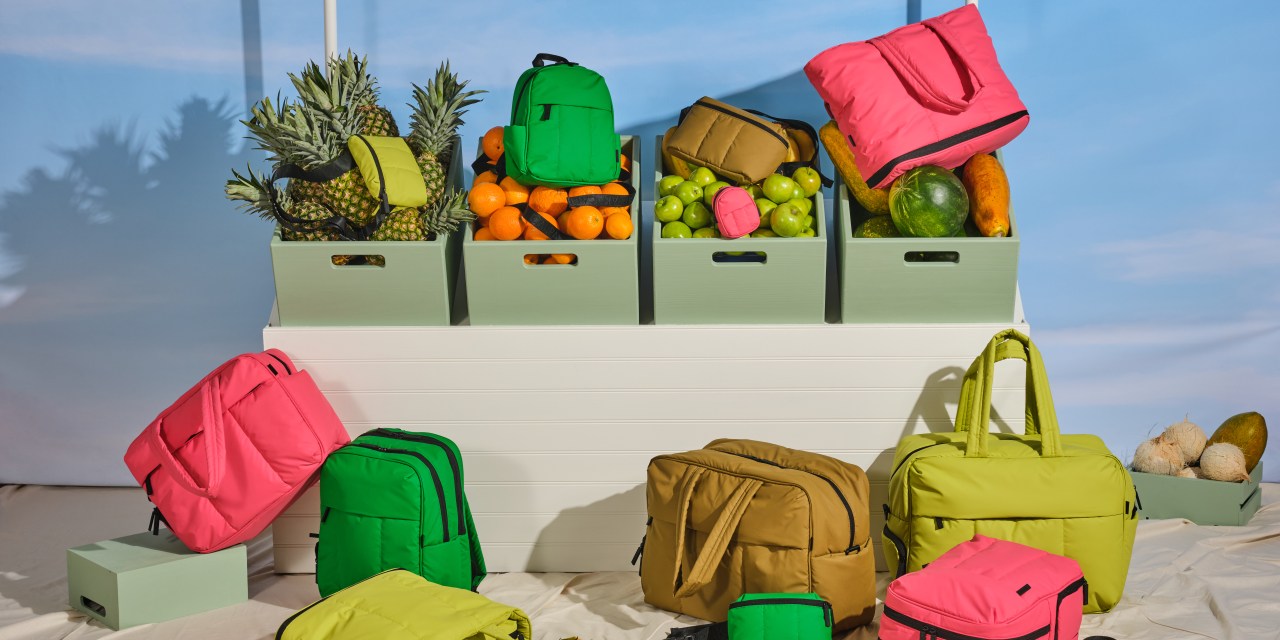 Calpak
For years, Calpak has built a business around traditional travel luggage. But around 2017, Calpak wanted to figure out a way to get shoppers to come back more often.
Calpak has since launched products like laptop sleeves, belt bags and lunch bags, among other products people might need when traveling. The company has effectively expanded its SKU count from around 10-15 in 2016 to 545 as of July. Over the last year, Calpak's non-luggage sales have grown to over 70% of its total sales, while traditional luggage makes up 30%. 
Although products like luggage can generate significant revenue during the travel season, sales can be slow during other periods of the year. Additionally, high-quality luggage can last years which makes customer retention tricky for travel brands. By offering travel accessories and bags that fit a range of travel occasions, Calpak is able to maintain sales in different quarters.
"When it comes to travel as a specific category, it kind of reminds us of mattresses where you're buying one major investment piece and you don't really need to come back every two months," said Jeannie Shin, director of marketing at Calpak. She added that the company expanded its product lines to increase customer value and get them to shop at Calpak more often.
Thanks to its product expansion strategy, Calpak has maintained a 100% year-over-year growth and plans to grow 100% again this year. The company declined to share specific revenue figures. The company plans to launch 85 SKUs this month and 166 remaining SKUs planned for this year.
Launched in 1989, Calpak was founded by Edward and Judy Kwon. When their children joined the family business around 2013, Calpak modernized to reflect the new generation of travelers and focused more on its DTC business. Calpak products are currently available in 168 retail doors, including The Container Store, Dillard's and Nordstrom. The majority of the company's sales come from DTC.
One of the first products it launched outside of luggage was a laptop backpack. "The Kaya Laptop Backpack just saw tremendous success and so I think that was an opportunity for us to really look into the entire lifestyle cycle of our customers and be able to provide bags for everyday life and travel life," Shin said. Some of its popular products, including its water bottle holder, insulated lunch bag and laptop backpacks produced almost $8.5 million in revenue just in 2022. 
Demand for Calpak's assortment happens all year round because of its product expansion plan. Its luggage sees high demand heading into the summer and holiday travel season, while its lunch box, backpacks and everyday essential items are a big hit during the back-to-school shopping season. Products like its portable charger luggage tags are also popular gifting items during the fourth quarter. 
When it comes to its product expansion strategy, the company looks at reviews to gauge feedback from customers and then conducts surveys to confirm their findings. For example, Calpak's clear cosmetics case originally came in a large and small size. But the company soon launched a medium size because so many customers were asking for it in the product reviews. The company also uses the same strategy to launch entirely new products.  
"We're constantly learning with our customers," Shin said. "We're constantly doing surveys to understand what it is that they're looking for next with us, why they love the products that we're producing."
Travel brands, in general, have been attempting to expand beyond suitcases. Last year, luggage brand Away expanded into outdoor gear with its new line of backpacks, duffels and travel accessories. During the pandemic, another luggage brand July launched new non-travel products like drink bottles and backpacks to survive the global travel slowdown.
Being a specialty brand has its limitations, even when they have loyal customers, said Melissa Minkow, director of retail strategy at digital consultancy firm CI&T. Product expansions can help brands increase their basket sizes, boost their brand recognition and grow sales.  
"There are only so many products one person can buy within a category from a brand when the products are high quality," Minkow said. "They're not going to be buying a new suitcase every six months or even every year. Ideally, they'll have this suitcase for many, many, many years."
But one of the biggest challenges in product portfolio expansions is figuring out how to allocate resources and manage manufacturing schedules. She said that brands have to have a good understanding of which products they need to produce in high volume year-round and which products to produce in smaller quantities during specific times of the year.
For the rest of the year, Calpak said it will focus on its brand marketing and customer retention strategies. It also plans to dive into opportunities in the baby category and the gym category.
"We're really looking forward to just getting in front of the customer and offering them everything that we have," Shin said.