Why Soft Surroundings is refocusing on Gen X shoppers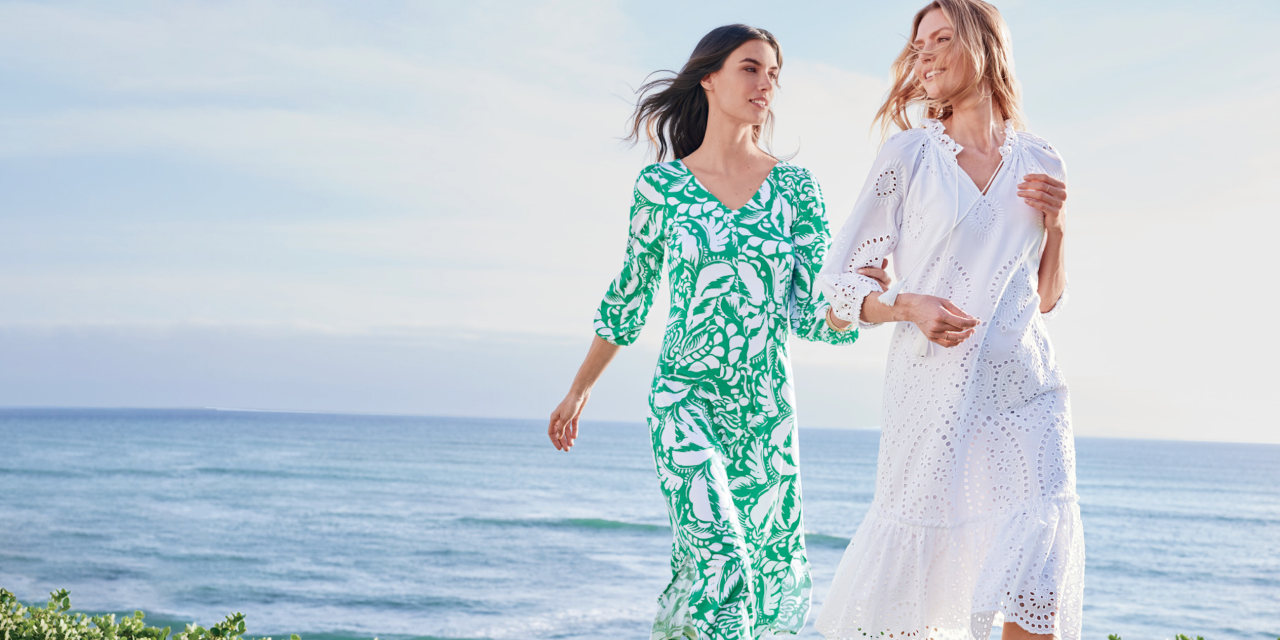 Soft Surroundings
For years, fashion retailer Soft Surroundings has been targeting boomers. But that all changed a year ago in June when the company began refocusing its assortment to focus on the so-called "forgotten consumer:" Gen X women.
Soft Surroundings — which offers clothing and accessories, ranging from dresses and jumpsuits to shoes and bags — found that, after about 24 years of being in business, the bulk of its customer base was now Gen X women. To execute the brand transformation, the company cut back its inventory by 65% to hone in on what Gen X women want and offer a fresher product assortment. The company had also closed down underperforming locations by the end of 2022, bringing down its store count to 43 from a little over 70 stores. 
"I noticed that there was a brand loyalist of women who absolutely loved what Soft Surroundings stood for," said Soft Surroundings executive chairman and interim CEO Bridgit Lombard. "What we were finding was, there was a little bit of a need to refocus our efforts."
At a certain point in their life cycle, many older retailers initiate a refresh or a refocusing in order to stay top of mind with customers. For Soft Surroundings, the company identified that Gen X was the demographic that resonated with the brand the most. With a newfound target customer, the company consolidated stores, updated its assortment and modernized the brand to appeal to Gen Xers. Thanks to this initiative, the retailer is on track to grow 15% this year. The decision to shutter locations and cut back its inventory the previous year caused sales to drop by 15%, which Lombard said is relatively small given that Soft Surroundings closed 31 locations.
In addition to clothing and accessories, Soft Surroundings, which was founded in 1999, also offers home and wellness products like quilts and pillows. The company did not disclose specific revenue numbers, but the St. Louis Business Journal reported that Soft Surroundings recorded $275 million in revenue back in 2016. About 73% of its sales come from its site and 27% come from stores. 
One of the biggest moves it made over the past year was refreshing its inventory, some of which were dated, Lombard said. Because of the pandemic and macroeconomic headwinds, Soft Surroundings did not implement a clear markdown strategy, which caused a build-up of excess and older inventory. In this new phase, the company used the stores it closed down as liquidation stores to make room for newer products.
"This happens with brands, particularly, when there is what I would call hesitant markdowns strategy," Lombard said. "In retail, one of our jobs is to make sure that we are keeping our inventory in a really clean position so we can turn it [and] we can keep newness in for our customers." 
The retailer opted to liquidate stores based on metrics like four-wall profitability and location by the end of last year. The company also considered duplications in the market when choosing which location to close. For some of its suburban mall-based locations, Lombard said the company looked at the anchors at those locations and the traffic.
A smaller store count allowed the company to focus on its remaining locations, which are now stocked with new products that appeal to Soft Surroundings' new target customers. Lombard said that its Gen X customers are leaning into breathable and lightweight fabrics. The CEO pointed to its Global Artistry Collection, which is made and embellished by hand, as one example of a line that is appealing to its shoppers at the moment. In 2023, its average order value is up double digits over last year, which Lombard said indicates how shoppers are resonating with the fresh assortment.
There is a big opportunity for retailers who specifically target Gen Xers because there isn't a lot of competition, said Lauren Beitelspacher, associate professor in marketing at Babson College. She said many brands prefer to target younger shoppers because of their lifetime value. Although Gen X is a smaller demographic compared to other generations, she said that they are at the peak of their careers and have sizable disposable income. 
In order to appeal to this demographic, she said that brands should avoid marketing to Gen Xers as if they are older or younger than they are. She said that brands need to get to know how to communicate with Gen Xers and understand what interests them. 
However, refocusing a brand's target demographic has its risks. "You run the risk of alienating those people that have been loyal to you this whole time," Beitelspacher said. "You run the risk of not extracting that new customer and alienating your current customer."
While Soft Surroundings had just started the second phase of its repositioning, Lombard said that the company is satisfied with the changes it has made so far. The company is also making tech updates. For example, it adopted Shopify POS in its stores and is in the process of moving its website to a new platform 
"We're quite thrilled with the progress so far," Lombard said. "Our retail stores, those that are open, are seeing comps over last year."