Why the FTC is trying to crack down on fake reviews on e-commerce sites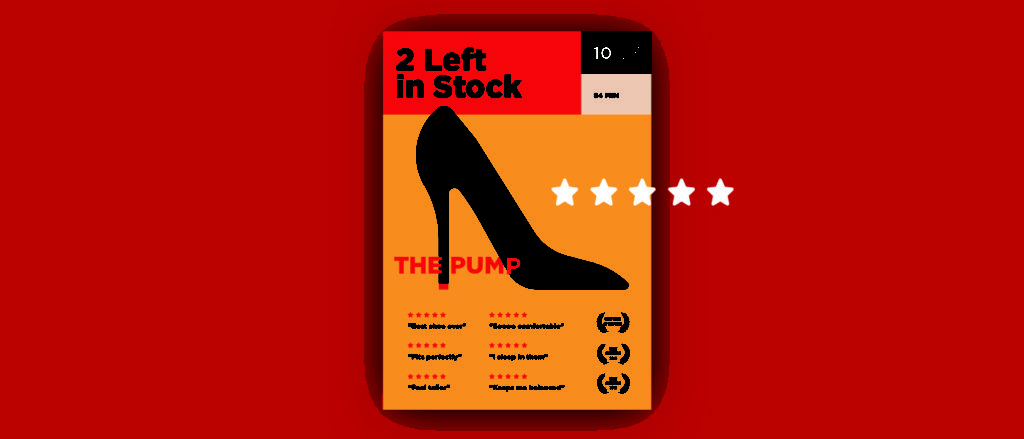 Ivy Liu
The Federal Trade Commission (FTC) on Thursday voted to solicit public comment on the potential for new regulations around fake reviews and endorsements that plague e-commerce sites.
In a 3-1 decision, the commission moved to publish a notice of proposed rulemaking around whether and how it should address fake reviews and misleading endorsements. The notice will call for comments about the prevalence of fake reviews and how they affect consumers, in advance of the FTC potentially crafting new regulations.
The long-awaited action comes after an increase in FTC enforcement and warnings against brands for creating fake reviews or similar misconduct. For online brands and sellers, new regulations could mean further penalties for engaging in practices like hiring people to write fake reviews, or changes in how to incentivize reviews.
The issue of fake reviews has affected e-commerce businesses almost from the start, and it's a particular thorn in the side for businesses on large e-commerce platforms like Amazon. Despite private sectors attempts to crack down — such as Amazon taking legal action against three fake review brokers this year —  fake reviews remains a thriving black market where people are paid to write reviews, or create digital interfaces to manipulate results.
"These fraudsters created an industry focused on posting fake and inauthentic reviews at scale," wrote Amazon's Dharmesh Mehta, vp of worldwide selling partner services.
In support of Thursday's vote, FTC Chair Lina Khan called fake reviews "a highly salient issues." New rules, she said, could make it easier for the FTC to issue fines and penalties to bad actors.
"Reviews are essential, but it can be hard to know when they can be trusted," she said. "Precisely because reviews are so trusted, firms can face powerful incentives to game the system."
But Commissioner Christine S. Wilson, who voted against the measure, warned the agency may be over-reaching. She said there's already a multi-pronged strategy in place to address fake reviews, including endorsement guidelines and the potential for civil penalties of up to nearly $44,000 per violation.
"Rather than churning out another proposed rule, perhaps we should stay the course on these initiatives and devote the incremental resources to enforce other critical areas," Wilson said.
The advanced notice of proposed rulemaking will be published in the Federal Register to announce the public comment period, which will last for 60 days.
Increasing action
A survey of more than 6,000 international consumers by Canvas8 commissioned by reviews site Trustpilot in February 2020 found that nearly nine out of 10 consumers check reviews before making purchases. Forty-five percent said they are more likely to use reviews than in the past. Yet three out of five said they believe fake reviews should be removed, and just over half have more faith in imperfect review scores than perfect ones, citing authenticity.
Paul Roberts, CEO and founder at Kubient, an ad tech firm that offers technology to crack down on ad fraud, said its often easy to spot fake reviews, such as if thousands get posted several days after new item gets posted.
"It's almost always driven by profit," he said of the practice.
For online retailers, he said it's crucial to ensure integrity in the review process, such as putting up the right disclaimers on whether something is a paid endorsement.
"You don't want to be the one the FTC makes an example of. It can be very costly and time-consuming, and we've seen companies go out of business rather than having to fight that" he said. "If your product is good, and the marketing is good, it'll stand on its own."
In response to the growing prevalence of e-commerce and fake reviews, the FTC has increasingly paid attention to the space. In September 2021, the FTC sent about 700 companies notices warning them that they could be hit with fines over fake reviews and misleading messages. That list included retailers, pharmaceutical companies and platforms like Amazon, YouTube and Facebook. Penalties could be up to $44,000 per violation.
In January, the FTC announced a settlement with Fashion Nova for $4.2 million over allegations it suppressed bad reviews on its website for roughly four years. The complaint alleged that Fashion Nova installed a third-party review interface that allowed four- and five-star reviews to automatically post while keeping lower ones.
Then in August, the FTC along with six states filed a lawsuit against rental housing platform Roomster and its owners over allegations included paying for fake reviews, and putting up fake listings. The FTC settled for $100,000 with the individual accused of selling the fake reviews, and the case is still pending against the other parties. 
During Thursday's meeting, several members of the nonprofit group TechFreedom spoke about the potential rulemaking proposal and urged the FTC to be specific about what it would regulate. The group's legal fellow Andy Jung said that the agency "should be clear about exactly it intends to crackdown," and whether it will target the users posting the reviews, or the platforms they appear on. Section 230 of the Communications Decency Act, he noted, protects internet platforms from legal liability for content posted by users.
In voting for the proposal, Commissioner Alvaro Bedoya said the notice is "a first step" toward assessing the scope of a long-standing problem.
For years, some brands have felt the negative impacts of competitors soliciting fake reviews.
Back in 2020, Brett Johnson, Radio Systems's then-vp of customer experience, told Modern Retail that the pet supplies company experienced issues with new competitors and gamed search results. The companies would launch quickly and affect Radio's search rankings due to positive reviews, which Radio monitored and noticed were made in exchange for an incentive. While he said the company had a good relationship with Amazon in its attempts to wrap its arms around the issue, the system seemed to punish honest actors.
"A big part of our frustration is that for the past year Amazon has basically responded to our concerns with 'this is a really hard problem to solve," Johnson told Modern Retail.
Consumer concerns
While it's unclear what the FTC may do after getting more input, consumer advocates and players in the ad tech space are appreciative of the call for clarity.
Teresa Murray, consumer watchdog at the U.S. Public Interest Research Group, told Modern Retail "it's about time" the FTC formalizes new regulations for online reviews. Consumers may routinely be misled when online shopping by fake reviews, she said, something that wouldn't stand in physical retail.
"If you walked into a Target or a Best Buy or whatever, and there were all these signs on the walls about different products, and they were all lies? That would last for three seconds. It would be shut down so fast. I think that now, the FTC is realizing that those same kinds of rules must exist online as well," Murray said.
Murray said there are several categories of concerning reviews and endorsement practices that the FTC could tackle. The most common concern, she said, is "plain old fake reviews. That might look like a company hiring people to write glowing comments about a product on its website, Amazon or another sales platform. Other issues are surprising negative reviews, or celebrities or influencers not disclosing that they are being paid to promote a product.
While many brands may not partake in deceptive practices, Murray said the overall prevalence sets a bad precedent — especially at a time when many shoppers may increasingly rely on online purchases.
"It's bad for the marketplace, and that affects consumers' trust in anything that they read online as far as the online shopping experience," she said.