'You have to pay to play': Retailers' short-term Covid leases are running out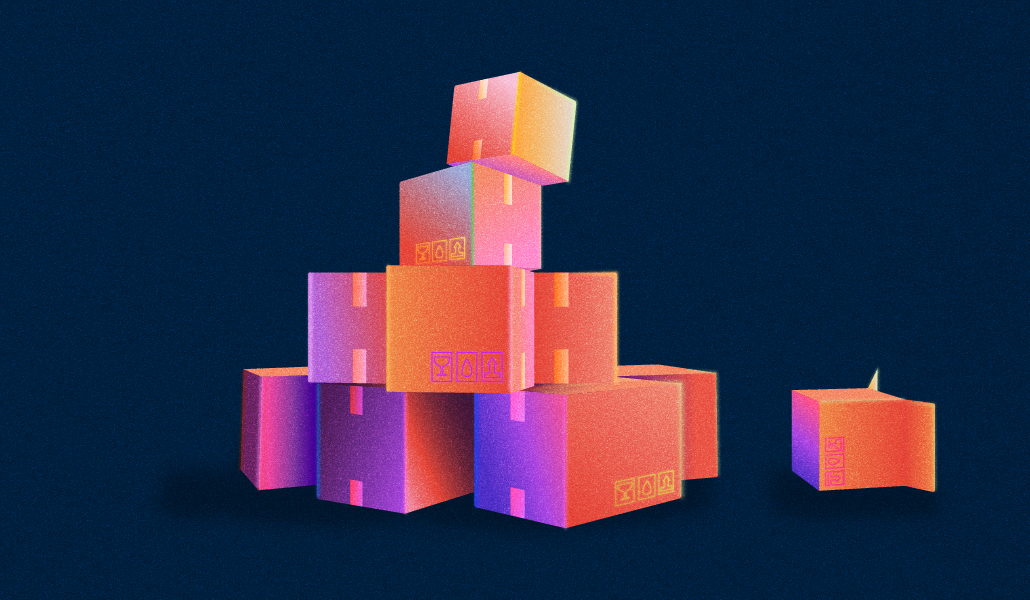 Ivy Liu
Two years ago, as consumers returned to stores, a West Coast premium apparel brand signed a short-term lease at a favorable price. Now, the brand told Modern Retail, that lease is up — the landlord has found a different tenant to pay a premium, and it must find a new location.
The brand is not alone in this dilemma.
While most leases include an "act of God" clause — they don't lay out terms for pandemics like Covid-19 — in 2020, retailers had to pick a path, quickly. They could close up shop and exit retail. They could invest in e-commerce. They could use the pandemic as an opportunity to expand. They could cut deals with landlords that allowed them to stay in a space for two or three years, under certain terms.
At the time, many retailers chose a combination that included the fourth option, seizing the chance to continue running their businesses. This was a choice that benefitted landlords, too, because they retained paying tenants. Fast forward to present day, and the clock is ticking down on many of these Covid-era deals, insiders say.
The old leases are up, and retailers that did not form a game plan in time are now stuck with rents that they may not be able to pay.
A difficult conversation
Retailers typically struck these favorable deals in late 2020 or early 2021, at a time when consumers felt comfortable with buy online, pickup in-store or went back to shopping in person. While most commercial real estate deals cover five to 10 years, landlords were willing to make an exception.
At the time, landlords would say, "Let's do this deal… but we're not living with this inexpensive rent forever," Jason Richter, CEO of the commercial real estate investment, leasing and advisory firm Capricorn Retail Advisors, told Modern Retail. "So now, the smarter landlords with the foresight are saying, 'Okay, here we are, this is expiring, and unfortunately, you have to pay to play.'"
Not all tenants can pay the new market rates though, he said. Those that can't, Richter said, have likely been successful at the pandemic-era pricing, but are now not able to catch up. "That's an interesting, different conversation," Richter continued, "but we see it all the time."
Some retailers may have good relationships with their landlords and can renegotiate under beneficial terms. But, as Rebekah Kondrat, founder of the consultancy firm Rekon Retail, said, there are no guarantees.
"A really important point that brands often don't realize — and we try to tell them over and over again — is that when they sign a below-market-rent lease, the day after, the landlord is pounding the pavement to find someone that can pay market rent," she said.
One jewelry brand told Modern Retail that it took over three stores from the same landlord during the pandemic. Those leases expire at the end of this month. The landlord is willing to discuss extending the existing favorable terms for the brand's lowest-performing store.
But, "we are unable to renew a lease for our best store, as it has already been leased," a brand spokesperson said. "And we can renew in the other store, but at a much higher rent and little tenant allowance." As such, the brand is now debating its next move.
'Am I willing to make another investment?'
As experts see it, brands with expiring Covid-era leases have a few options. They could try to rent something else short-term nearby, although "you have to ask yourself as the brand, am I willing to make another investment to move and get this store up and running?" Richter said. "Or do you look at okay, well, where's that next neighborhood?"
Brands could also move a few streets down, where rents might be cheaper, Richter said. He told Modern Retail he "absolutely" foresees a future in which people walk around their neighborhoods to discover some stores are relocating a couple blocks away.
Other brands may opt for a pop-up storefront to test out new markets. While pop-ups were popular before the pandemic, they've "accelerated" due to people's comfort with experimental stores or shoppable showrooms, according to Melissa Gonzalez, principal of MG2 and founder of The Lionesque Group, a retail experiential design firm. Pop-ups can be a great way to collect data about audience and foot traffic before signing a long-term lease, she told Modern Retail. Revolve, Esprit and Tory Burch have all launched pop-ups over the last year.
"What's happening too is, in Covid, a lot of brands did trim down and scale down their physical footprint," Gonazalez said. "Best performers year round, they would keep open, but they still recognize that in some of those cities, it made sense to show up certain times of the year… They're using pop-ups to show up in those other locations where they might have closed stores."
Mall brands have their own dilemmas. According to Rebecca Fitts, vp of real estate development and expansion at the retail operator Leap, "shopping centers are having a really great comeback," and sales per square foot at A-plus malls across the U.S. can span from $100 to $1,500 and above. "If you're not performing at that level, it is a little bit of a sticky situation," she said. "You've got some decisions to make."
Leap signed 40 net new leases in 2021, according to Fitts, about 10% of which were "Covid deals." The majority, she said, were five-year deals, "so we're still riding out the end of that storm." Leap's business model involves a network of physical spaces that it oversees for dozens of brands across the country. Many of Leap's leases in Florida, Texas and Arizona are in shopping malls, although it also operates standalone stores.
As Fitts sees it, mall brands could try to move to the street, or they could try to move to another part of the mall where rents might be more tenable. "I think, though, if physical retail — that channel — is working for you, that you will figure it out," she said. "Landlords really are trying to be true partners, and so if they can see the potential, they want to stay the course."
'The landscape has changed'
Not all retailers who wanted a short-term lease are dealing with these terms. Some may have sidestepped the situation by initially asking for a longer-term lease, with an evaluation of sorts scheduled a few years in. This is referred to as a short-term kick-out period; many leases have a clause saying a landlord can "kick out" a tenant at a certain point, if that tenant is not performing at a certain level.
Rhone, a men's athleisure brand, picked that course of action. The day after the 2020 election, David Benavides, who was then-vice president of retail for Rhone, flew to Los Angeles to discuss deals with Century City and Fashion Island.
"For the first time, a lot of these major centers were actually being flexible and giving favorable terms where they knew they didn't have to do that before," he told Modern Retail. "And so with those two centers, I signed seven-year leases with a kick-out about year three… It kept the cash flow going, really kind of hedging the bet."
Rhone actually accelerated its store openings during the pandemic. During Benavides' tenure from July 2020 to March 2023, Rhone opened 12 new stores, he said. The company is an example of what Richter calls "retailers that pressed on the gas." "Any tenant that did that, in 2020 and early 2021, made deals that you just won't see for a long, long time," Richter said. "And they're going to benefit from those deals for a long, long time."
Today, Benavides is a consultant who works with brands on their real estate strategies. He sees that the three-year leases are "gone," while seven- to 10-year leases aren't "really popping up anymore." Currently, landlords want a commitment of at least 10 years, he said.
"I think post-January of this year, the landscape has changed," he said. "For the most part, I would say most landlords are even more at a premium than they were pre-Covid. It's been curious to see how a lot of the models have developed."