Alcohol brands are increasingly embracing sustainability marketing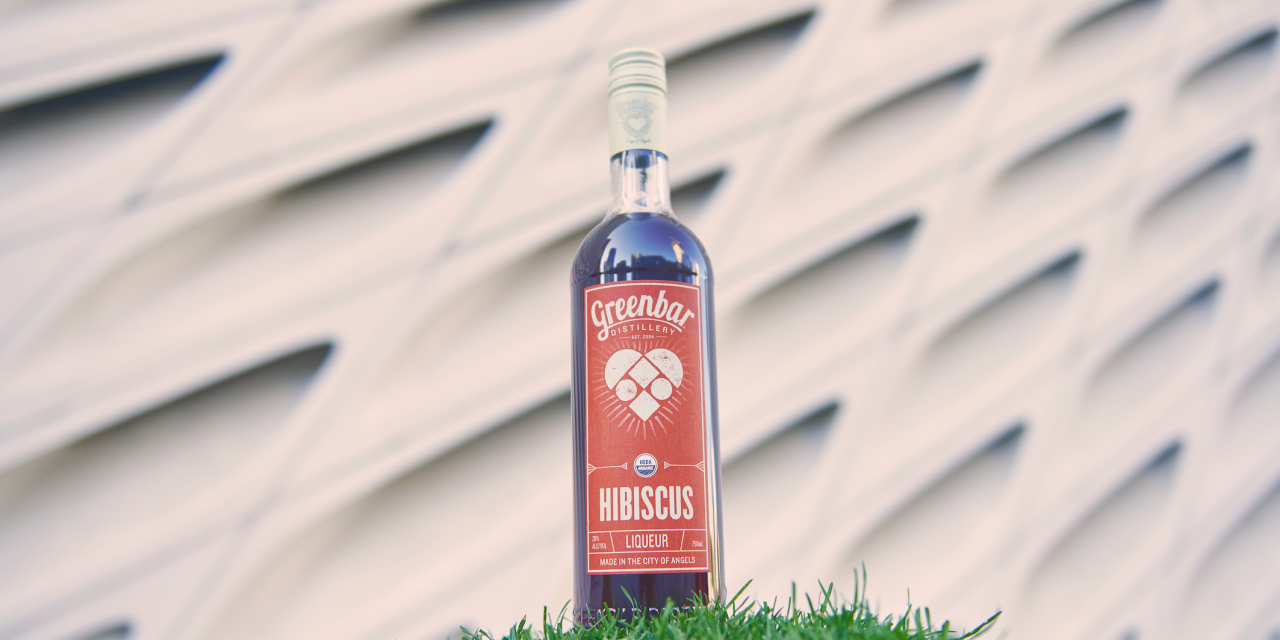 Greenbar Distillery
Diageo — the parent to Johnnie Walker, Smirnoff and Guinness — is the latest spirits manufacturer to invest in sustainability.
This week, Diageo opened a 72,000 square foot, carbon-neutral distillery in Kentucky, set to produce ten million proof gallons of whiskey a year. Sustainability and transparency in spirits manufacturing and messaging isn't new: a wide variety of small craft distilleries market themselves as carbon negative and fair trade. However, Diageo's embrace of carbon-neutrality highlights larger manufacturers' growing interest in sustainability, as well as increased consumer demand for products from brands that are more transparent. Still, small brand owners are worried about potential greenwashing — that is, highlighting environmental claims without doing the work — as more and more big spirits players enter the sustainable space.
Diageo's new distillery is the brand's first carbon-neutral factory and comes on the heels of the company's sustainability action plan, announced last November. Under the plan, Diageo promised net-zero carbon emissions across "direct operations," 50% reductions in "indirect carbon emissions" and 30% less water usage by 2030.
In concert, the company also announced plans to increase hiring diversity for leadership roles in its company and its plans to encourage consumers to drink less in marketing materials.
"Consumers are demanding more from brands when it comes to operating responsibly and providing transparency, and we'd be remiss if we didn't recognize this," said Sophie Kelly, svp of whiskies at Diageo North America.
Fifty percent of CPG growth from 2013 to 2018 came from sustainably-marketed products and sustainably-marketed products grew at a faster rate than non-sustainable peers, according to a recent study from NYU Stern's Center for Sustainable Business. Thus, like other retailers, major spirits brands have been shifting their product and marketing investments towards sustainability.
Diageo isn't the only spirits juggernaut thinking about sustainability. Bacardi's 2020 Cocktail Trend Report said, "sustainability is at the forefront of every consumer's mind." Over the past year, the brand has released biodegradable beverage packaging and announced that its Bombay Sapphire botanical ingredients and Martini Asti grapes would be sustainable by the end of 2021.
This year, Constellation Brands — home to Mi Campo, Casa Noble and Corona — released environmentally-friendly six-pack packaging in March and a "protect our beaches" ad campaign in June.
But while big distillers are hopping on board, smaller sustainable brands are somewhat skeptical.
Melkon Khosrovian, co-founder of the California-based Greenbar Distillery, operates his brand carbon-negatively, planting a tree for every bottle or ready-to-drink (RTD) package sold. Khosrovian said that brands often can end up focusing more on what looks or markets as sustainability, rather than on sustainable practices.
"[Real sustainable practices] take time [and require] deep analysis of where we generate carbon pollution — hint, it's not distilling — and ways to address them through changes in supply chains, operations and what we choose to make," said Khosrovian. "They also require supporting carbon removal through outside efforts. Both of these can be costly."
Carbon neutrality is certainly the big issue most spirits brands are taking up. Diageo, for example, has partnered with local Kentucky farmers to source local grain and offsets its emissions through a partnership with a nonprofit called American Forests to plant one million White Oak trees by 2025. White Oak wood, explained Kelly, is an "integral part of bourbon production" and makes up most traditional storage and treatment barrels.
Mark Byrne, co-founder of Good Vodka, reached carbon neutrality from the get-go by sourcing sugar from discarded coffee fruit and thus avoiding the pollution inherent in farming practices from water usage to top-soil erosion. While Byrne supports recent investments from major distilleries like using heat transfer technology to decrease energy usage and recycling waste, he feels recycling packaging re-dos are often more about marketing than large-scale change.
"I think, for the most part, when we're talking about really big manufacturers, they have an aversion to significant supply chain changes, because what they're doing is so profitable for them," said Byrne.
Moreover, marketing sustainability to consumers can be tricky with different definitions of sustainability and confusing scientific terms within those definitions. Khosrovian said his brand tries to focus on easy-to-understand benefits to cut through confusion.
"We say that 'we make organic spirits so you can enjoy tastier drinks,' instead of 'in order to keep our farmland and watersheds clean,'" said Khosrovian. "We say that 'you buy a bottle, we plant a tree that cleans up our planet' instead of 'we give a percentage of our sales to tree planting efforts.' We say that 'when you enjoy a cocktail with 1.5 oz of any Greenbar Distillery spirits, you become carbon negative for a day,' instead of 'our products are carbon negative.'"
Byrne said that, while consumers may be more interested in sustainability he's not sure that will lead to a larger market share in the space. Instead, he focuses on transparency, which includes sustainability but more broadly highlights intricacies of how the sausage (or, in this case, vodka) gets made.
"We can be honest with our with our consumers," said Byrne. "We can show them how we're produced, where we're produced, what that process looks like… It's not some little sticker on the front that says carbon neutral — it's the ability to actually be transparent about how we produce their alcohol, which a lot of big brands do not have."
Still, consumers may start expecting better practices from booze brands of all sizes. "In the beginning, many of our customers — especially our wholesale and retail partners — thought that what we were doing was a joke," said Khosrovian. "As younger cocktail lovers have entered the marketplace, their expectations of what companies of all types must do to protect the planet has begun to change lots of minds."