Beyond subway ads: How startup brands are investing in out of home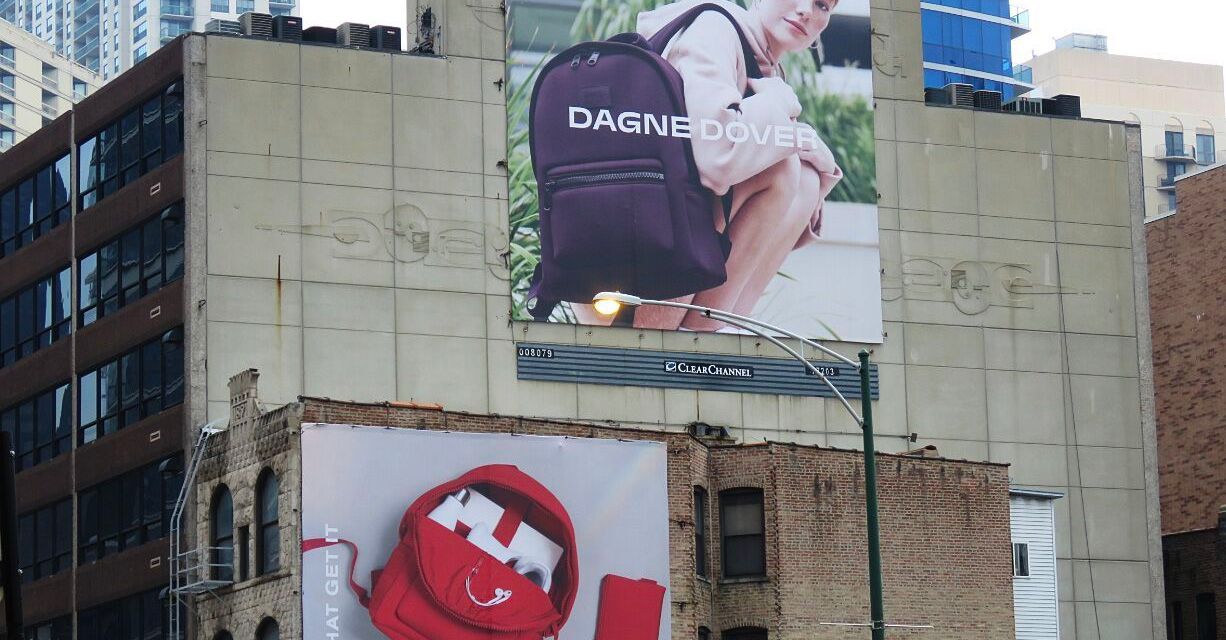 As direct-to-consumer startups feel greater pressure to rely less on digital channels like Facebook and Google they're considering investing more in traditional media advertising. That includes out of home advertising (OOH), like billboards, digital bus stops and painted murals.
DTC brands are well known for flooding the New York City subway cars with ads, a practice that was pioneered by startups such as Thinx and Casper. But, as startups struggle to acquire the flow of new customers they once did through Facebook and Instagram, they are starting to invest in more than just subway ads.
"Brands are investing in out of home I think much earlier on today than they maybe they did a year, year and a half ago," said Brian Rappaport, CEO of Quan Media Group, an OOH agency serving DTC brands that launched publicly earlier this month. Quan's clients include Roman, Daily Harvest and Away.
"Out of home still has a sexiness to it," said Chris Toy, CEO of freelance marketer platform MarketerHire. He believes customers are growing increasingly skeptical of products that are only advertised on Facebook or other digital platforms, given how easy and cheap it is to run those types of ads. "If you have an out of home ad, generally customers think 'how could this company be fake?'" he added.
OOH is becoming increasingly popular among brands to promote a big new product launch. Or, when brands want to increase their  awareness outside of New York City, and are doing OOH "takeovers" in select markets.
Dagne Dover, also a client of Quan Media Group, is one such brand. Co-founder Deepa Gandhi said that Dagne Dover first started launched an OOH campaign in 2018 when it ran ads on the New York City subway system. Over the course of that campaign, the traffic to Dagne Dover's website was growing twice as fast compared to other markets, so that prompted the handbag company to launch other OOH campaigns.
In 2019, Dagne Dover ran two OOH campaigns in Chicago and Boston. In Chicago, Dagne Dover ran ads on billboards, bus shelters, as well as in the train system. In Boston, the company ran ads just in the train system.
"In every city there is a format that works well, and we take it case by case," Gandhi said.
Toy said one of the biggest drawbacks of OOH for startups is that, unlike with digital advertising, it takes longer for brands to get feedback on what type of creative works, and to quickly make changes based on that feedback. It may sometimes be cheaper on a CPM basis for a brand to run an ad on a bus stop for four weeks, than if that company ran Facebook ads during the same period of time. But, they typically won't get as much much data that they can use to improve future advertising efforts.
So, for brands that want to test out OOH advertising shortly after launch, they are still sticking to some of the cheapest OOH advertising methods. Hilary McCain, founder of CBD beverage brand Sweet Reason said that after the brand launched in New York in January 2019, the company put up posters in Williamsburg, near stores that were carrying Sweet Reason.
"It's difficult to measure the success of OOH — ideally you would test unaided brand recognition with consumers before and after an OOH campaign but to do that properly is prohibitively expensive for a startup," McCain said in an email. Currently, McCain said Sweet Reason isn't doing any paid advertising, "but we would definitely explore it again if we were entering a new market or wanted to really focus on a neighborhood."
"It's very early on," Toy said. But, he added, "In the next six to 18 months, we are probably going to see a tremendous amount of change [in OOH]."