'It's completely inverted': Sanzo founder Sandro Roco on the coronavirus's effect on DTC demand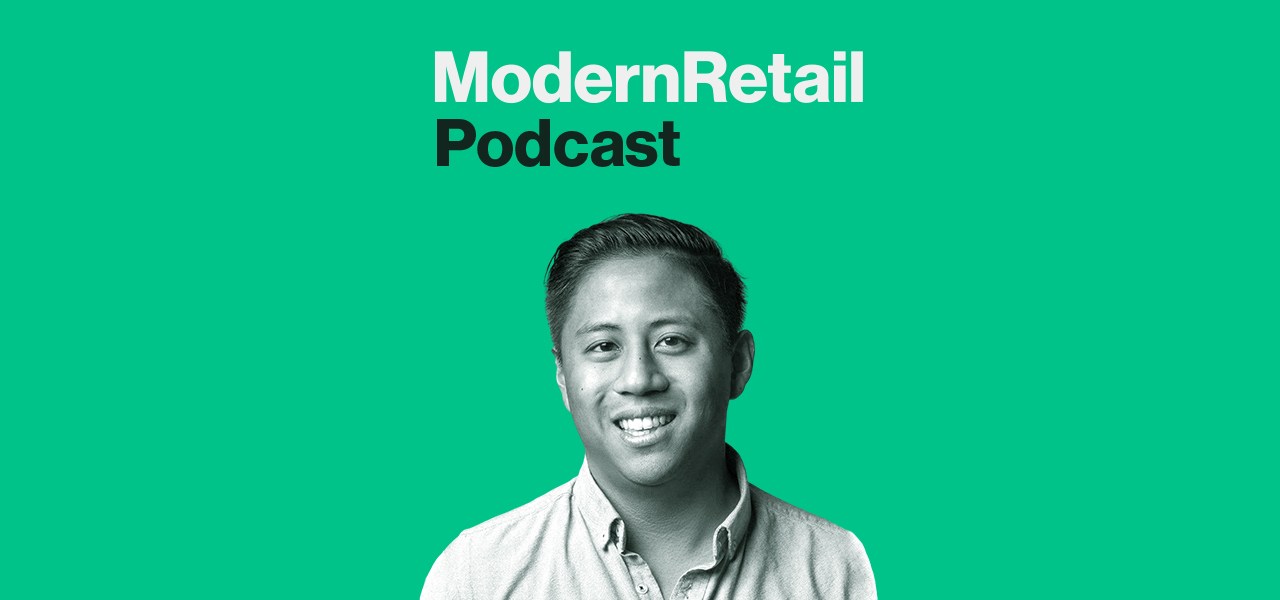 Subscribe: Apple Podcasts | Stitcher | Google Play | Spotify | RSS
Before the pandemic, the zero (or low) sugar beverage brand Sanzo had all the scrappy upstart charm and aesthetic of a DTC brand. But, it still sold mostly through wholesale — 70 to 80%, in founder Sandro Roco's estimate.
That's changed. "Since the pandemic, it's completely inverted, and even more extremely so," Roco said on the Modern Retail Podcast. "During this pandemic, if you're looking at CPG sales and specifically sparkling water, a lot more folks are willing to order sparkling water to their home than many other CPG categories."
That's good for Sanzo, which sells 12-packs of "Asian-inspired sparkling water" online, where subscriptions are possible, but also through bodegas, grocery stores, and soon, 50 Whole Foods outlets in the Tri-State area.
Depressed advertising costs at the start of the pandemic led the company to "dust off the DTC playbook pretty quickly," according to Roco.
"I don't know that there will ever be an opportunity for a digital marketer like what we had in March and April," Roco said. "You had the combination of the powerful targeting that Facebook and Instagram have to offer — which, obviously there's a whole other consumer conversation around data privacy and what not, but at least to a marketer, it's still a very robust advertising engine — with also CPMs or ad rates that you've just never seen on this platform."
Sanzo has also partnered with the Coca-Cola backed Iris Nova, through which it's benefitted from their text order platform.
Here are a few highlights from the conversation, which have been lightly edited for clarity.
The shelf space for Sanzo
"I originally had the idea [in] mid-2018. At the time, Crazy Rich Asians was the number one movie at the box office; K-Pop was hitting a fever pitch; and we just had a slew of Korean and Japanese beauty brands, and even in the food space, a heavy what I call 'Easternizing' of American taste happening. But you really didn't see that reflected at all on the beverage shelves."
What partnering with Iris Nova brings to the table
"Pre-Covid, it had been pretty heavily what they call 'direct store distribution,' or DSD-based. Instead of delivering to a centralized warehouse for a retailer and then letting them take care of merchandising, we actually go straight to the doors themselves. We heavily leveraged that. But once the pandemic took hold, really their bread-and-butter, their expertise in the text order platform, direct-to-consumer fulfillment, was really pronounced. I remember in the second week of April, I had multiple people within a week, whether it was text or DM, say 'hey, our Amazon orders are taking about three weeks to fulfill; I literally got my order from Iris Nova the next day.' These were friends in New York and Los Angeles. I think that really showed the power of the customer experience you can have when you do e-commerce fulfillment operations in the right way."
About the Facebook boycott
"I kind of regret to say that right now, I kind of think Zuckerberg's right. And it's not very nice, but to his point that these folks will come back, I think they will, unfortunately. It may be right now that they're using this boycott as an a/b/ test on whether all digital marketing even works for us. If you do the game theory behind it, best case scenario for them, they find that nothing actually changes, in which case they can pull out all of their spend. And in the middle term scenario, the media hoopla has died down and they can put back their insertion orders and no one will notice. I hate to be cynical about the world, but I do think that ultimately marketers and brand owners… do kind of drive toward the bottom line."
Going all in on low CPMs
"I don't know that there will ever be an opportunity for a digital marketer like what we had in March and April. You had the combination of the powerful targeting that Facebook and Instagram have to offer — which, obviously there's a whole other consumer conversation around data privacy and what not, but at least to a marketer, it's still a very robust advertising engine — with also CPMs or ad rates that you've just never seen on this platform with that level of targeting available. [We did] dust off the DTC playbook pretty quickly: email marketing, [and] we started sending product out to certain influencers that we'd already been talking to."