Despite the return of travel, brands aren't rushing to run airport ads again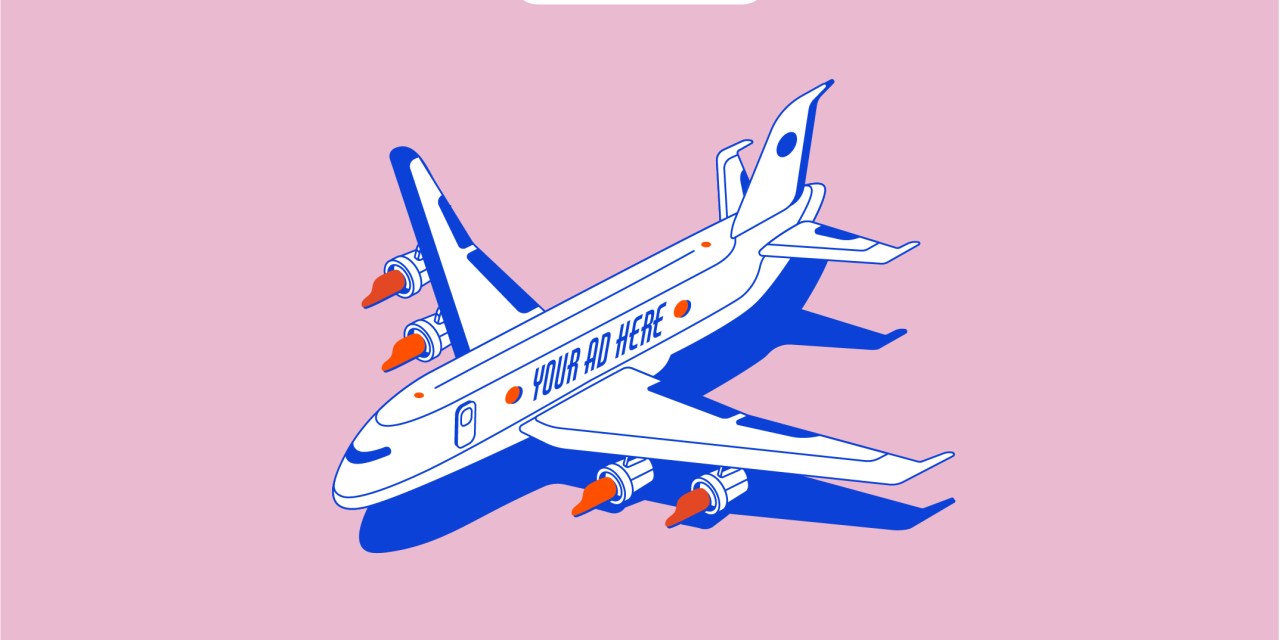 This story is part of a Modern Retail editorial series looking at the future of travel-based retail. 
Last March, airports became ghost towns. As fears of contracting the coronavirus while traveling grew, TSA lines dried up — and business at airport bars and restaurants ground to a halt. Airports went from a place where advertisers could court high-earning frequent flyers to basically no one.
Now, while air travel has quickly resurged, it has yet to reach pre-pandemic levels — and the delta variant is now leading some people to rethink their travel plans. As a result, airport advertising has yet to reach pre-pandemic levels as well. Some brands are moving forward with airport advertising, in anticipation of lower costs and their core customers being amongst those most eager to travel again, others are waiting until a busier time like the holidays to resume airport advertising.
There's a couple of trends right now working against airports as a hot advertising space right now. One is that airport traffic — while it has increased significantly — has yet to reach pre-pandemic levels. On August 1 — the busiest travel day year-to-date — 2.24 million people passed through a TSA checkpoint. That's up from the nearly 800,000 people who flew on the same day last year, it still lags behind the TSA checkpoint numbers on the same day in 2019 by about 450,000 people. Additionally, international tourist levels are down right now as the U.S. has banned non-essential travelers from the European Union (though the European Union has once again welcomed American travelers).
As a result, brands that are running airport ads now are typically trying to reach a different audience than they were pre-pandemic. Their target audience might not be European tourists, but rather New Yorkers who are starting to travel for weddings and vacations that were put on pause last year, said Brian Rappaport, CEO of out-of-home advertising agency Quan Media Group.
"It's more like, 'let's find more ways to reach our core audience,' he said. Rappaport said he is working with a liquor brand — which he declined to name — to run its first out-of-home campaign in the fall.
The campaign will run in "core cities" like New York, Chicago and Los Angeles, he said, and will include airport advertisements in addition to more traditional out-of-home placements like billboards.
While airport traffic has yet to reach pre-pandemic levels, that also means there are some deals to be had. Rappaport estimated that airport advertising costs are "close to 80% of pre-pandemic rates" — in line with roughly how much of pre-pandemic airport traffic has resumed.
But, he said "there is still a strong possibility you can walk away with a nice 40 to 50% discount," if brands are able to get a campaign up and running quickly. He anticipates that prices will start to rise again the closer it gets to the holiday season.
Still, airport advertising is resuming — with some of it being spend that was put on pause during the pandemic. E-commerce platform BigCommerce, for example had its first airport ad go live in Chicago's O'Hare in July in partnership with Nasdaq, the listing company BigCommerce went public with last August.  "As part of our IPO contract, there were marketing services and marketing assets that would be created with Nasdaq," CMO Lisa Eggerton said, though some of the marketing plans with Nasdaq — particularly around in-person events had to be put on hold.
It was Nasdaq's idea to run an airport ad, and BigCommerce settled on Chicago O'Hare as the location based on the fact that there was a "significant percentage of existing and prospective BigCommerce clients" traveling through there.
Though BigCommerce doesn't have any plans to run other airport ads anytime soon, the company's marketing plans are still dependent on the return of travel as BigCommerce is hoping to resume participation in key travel shows towards the back half of the year, Eggerton said.
Josh Fajardo, director of media strategy at Early Warning said that his company, meanwhile, is waiting to advertise in airports until closer to the holidays. Early Warning is the parent company of peer-to-peer payment app Zelle, and Fajardo said that while airport advertising had always been interesting to Early Warning "The cost of airport advertising tended to be a little bit too high for us to do it at scale pre-pandemic."
Early Warning, in partnership with its out-of-home agency Quan, has been taking advantage of lower airport advertising costs during the pandemic, running ads in Boston's Logan Airport, as well as Dallas Fort Worth International Airport, last holiday season.
Another reason why Early Warning decided to wait to run airport ads until later this year, Fajardo said, was due to the fact that some people might still stick to traveling locally this summer. By the holidays, he said, the company is betting more people will be traveling by plane, particularly to visit family.
"We felt pretty comfortable betting on us being able to have our dollars work harder for us in those placements by the holidays," Fajardo said.