DTC health care startup Ro is using digital billboards to advertise its new products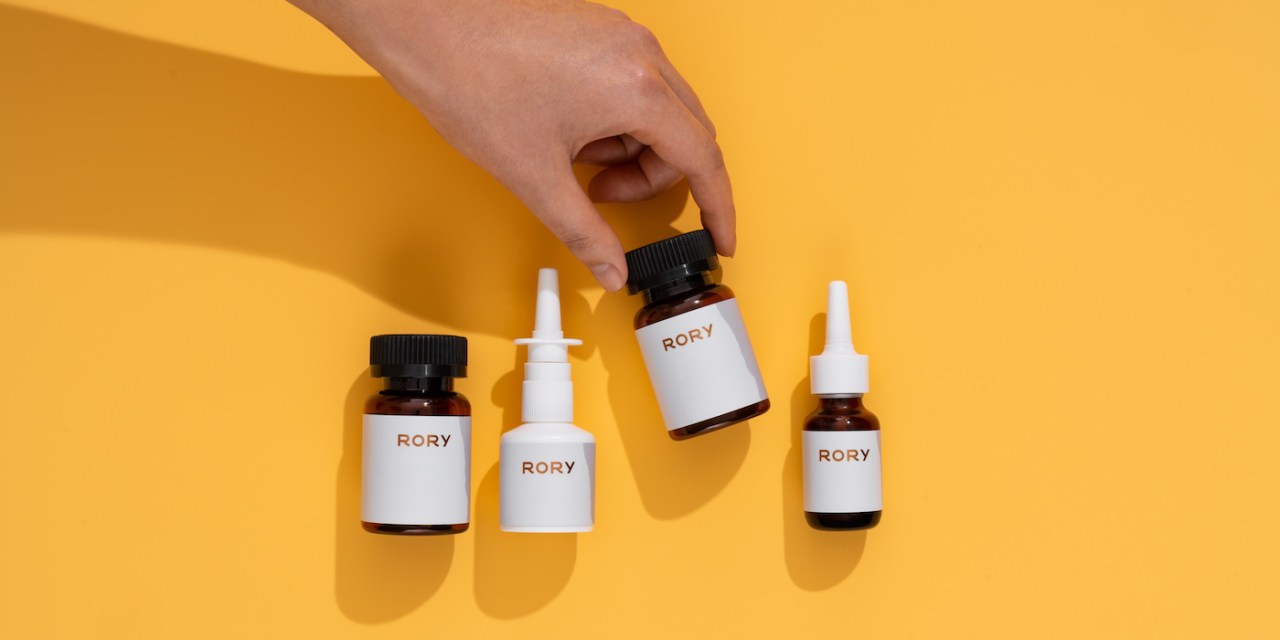 When DTC health care startup Roman launched in 2017, it was initially focused on connecting male patients with doctors to discuss medical conditions like erectile dysfunction and hair loss.
Today, the company, now rebranded as Ro, sells medication to treat 11 different conditions under three brands: Roman for men, Rory for women, and Zero, which is focused on nonsmokers. As Ro's potential audience grows, the company is finding it has to rely on more than just Facebook and Google search ads to reach new customers.
This week, Ro started selling allergy medications through its Roman and Rory brands, and is running ads on digital billboards in Dallas, as well as in New York City on Link NYC kiosks and digital taxi top units, to promote the products. The content of the ads will change depending on whether the pollen count that day is above or below average in that city.
And earlier this month, the telehealth platform added a health guide to Roman's website that features articles that are all reviewed by physicians. Articles featured include "which intermittent fasting is best for me" and "honey as a treatment for allergies: fact vs. fiction." The goal is to turn it into a WebMD competitor, and make it a highly-ranked source in Google that people to turn to for health information.
The biggest challenge that digital pharmacies like Ro, as well as its competitors Hims and ThirtyMadison face, is trust. Many consumers are still wary of being prescribed their medications online, without consulting a doctor in-person first. So, they're finding that they can't just barrage customers with Facebook ads advertising low products or slick lifestyle images to get them to buy products from them. They also have to convince them that they are trusted sources of health information, ones that they can consult on a regular basis. But, if these companies provide customers with the wrong information, that trust can also easily be broken.
"With the conditions that we treat that impact one's daily life, it is important for us to be present as part of someone's daily life," said Will Flaherty, VP of growth for Ro. "So if you think about where we advertise — we want to be on people's commute, and we want to be around people's offices."
Flaherty said instead that Ro's budget is spread pretty evenly across all of the various channels it advertises across, including podcasts, TV, Google search, Facebook and out of home. The startup now has roughly two dozen people on its marketing team. Roman also announced a multi-year-deal with Major League Baseball last year to sponsor its television and digital media coverage around Father's Day.
Ro founder Zachariah Reitano told TechCrunch that with the health guide, "there's not a clear ROI (return on investment) to it." But he added the company is betting that, "providing education to patients will serve Ro really well in the long-run."
The company is measuring the success of the health guide by tracking page views as well as by where they rank in Google. Reitano told TechCrunch that at launch, articles from the health guide showed up in the top 10 Google results for 300 medical questions.
"You can read a lot of prevailing trend pieces and people talking about the death of SEO and how SEO is less relevant as Google makes paid results more and more prominent," Flaherty said. "I think we've found in the past couples years that the one content category that is kind of bucking against that trend is health care content. We find that Google is more often devoting more and more space on the page of a health care query to information that is respected and well-researched."
"I don't think it's a bad idea," said Ben Antenore, drug industry analyst for Kantar Consulting, of the health guide. But he added that he doesn't think investments in authoritative health content will be enough for digital pharmacies like Ro to win over skeptical consumers.
"The final word for a lot of people on health is their personal physician," Antenore said. "They might not necessarily first go to their physician but that usually is the final word."
This article has been updated to clarify that customers first have to be prescribed a medication by a physician before ordering online through Ro, and that the team of physicians that reviews articles on Ro's health guide is different than Ro's network of physicians that evaluates treatment options for patients.