'Everything on your wishlist is already here': The rise of supply chain marketing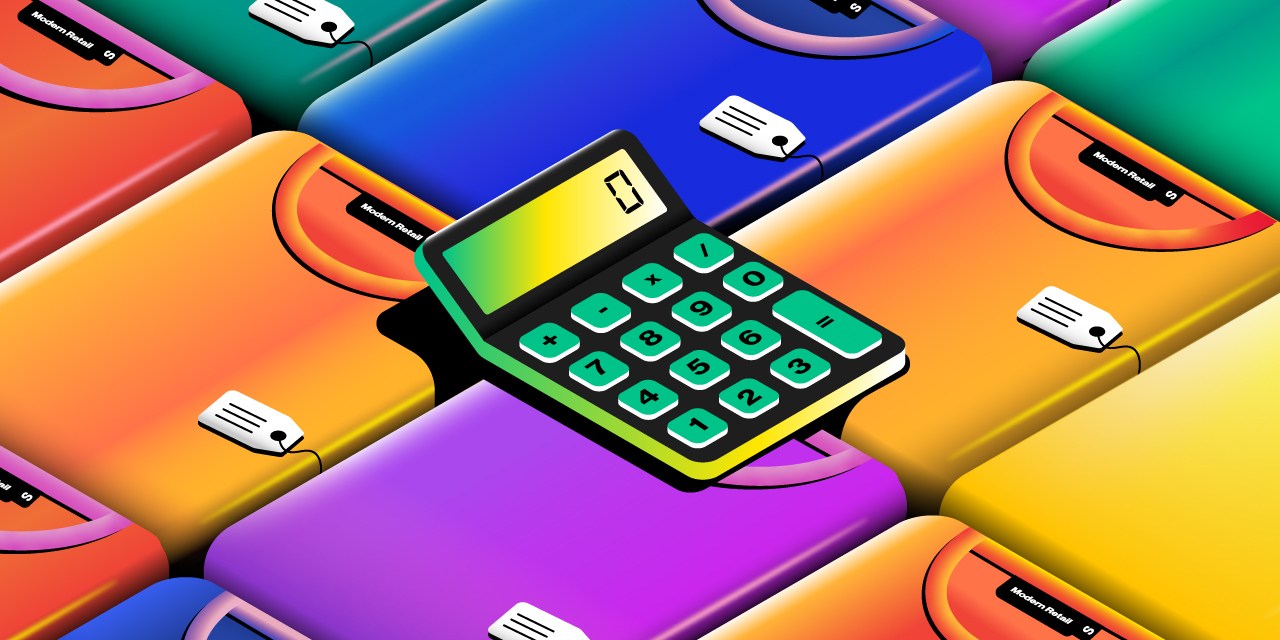 This story is part of The Chain Game, an editorial series looking at all the ways the supply chain has been upended over the last two years. You can read the entire package here.
As the supply chain has gone from an afterthought for shoppers to the subject of memes, more brands are using their supply chain woes — or lack thereof — to promote sales.
"Supply chain, who?" read a holiday marketing email from apparel brand Marine Layer. "There's still time to grab those gifts, and keep your cool doing it."
In the past, many companies have avoided explaining how their supply chain works to customers. The fear was that they would alienate customers with too technical of a topic. But after almost two years of inventory struggles that aren't set to end anytime soon, brands are getting more candid with their shoppers about how their supply chain works.
Some are offering sales for late-arriving inventory. Others are opportunistically highlighting when they have supply in stock while competitors may not. While consumers may be ready to learn more about the behind-the-scenes of why their favorite t-shirt is out of stock, analysts interviewed by Modern Retail warn that highlighting supply chain issues can be a delicate balance.
Out-of-stock transparency
In January, direct-to-consumer apparel brand Everlane sent an email to its customers announcing a site-wide sale of 25% off, due to the fact that the brand was "sitting on more supply than we need as we prepare for the new season."
"Over the past six months, Covid -19 and labor shortages have created a massive upheaval in global supply chains," the email informed customers. "The result? Not enough inventory when you need it, and too much when you don't."
Since its founding, Everlane has promised "radical transparency" and has told consumers where its products were manufactured, the costs it took to make those products and the effects of the production of those products on the environment. However, the supply chain crisis has made that commitment more complicated.
"As a brand rooted in transparency, it was natural for us to communicate any changes that would directly affect the purchasing process including stock rates, delivery dates, and inventory changes," Everlane's CMO Sophie Bambuck wrote in an email. "We feel additional communication is the right thing to do, and appreciated by our customers given the extreme delays impacting our entire business."
In some ways, Everlane is pointing out the obvious. According to a Gallup poll, 60% of people reported not being able to purchase an item they wanted in summer 2021, while 57% of people reported significant delays in receiving a product.
Brian Ehrig, a partner at consulting firm Kearney, explained that it's important for brands to communicate delays and out of stocks clearly and quickly.
"For any consumer, having them depend on something from you and then you not fulfill that promise is, is really going to hurt your brand," Ehrig said. "Your net promoter score is going to go way down."
In turn, Daniel Stanton, author and CEO of supply chain consultancy Mr. Supply Chain, said brands are increasingly tasked with "choosing to be vulnerable in a risky situation."
"The upside of trust — sharing information, being transparent — can help to build trust," said Stanton. "It becomes kind of a circular conversation. Build a stronger relationship, build customer loyalty, and help your customers adjust their plans so that they can accommodate the reality of what's happening in your supply chain."
However, Stanton warns that the downside of trust is companies may be giving customers a reason to look elsewhere.
If Everlane points out delays in a shopper's favorite jeans, for example, that customer may turn to Levi's to get the product they want now instead. Or if a car dealership lets customers know they have too many of one model of car, a customer may use that knowledge to haggle down to a lower price.
In-stock brands swoop in
While many brands and retailers are experiencing supply chain issues, some are not, particularly those who source more of their inventory domestically. These brands, instead, are using their supply chain as a selling point.
Resale platform ThredUp has sent numerous emails to customers during the pandemic highlighting all of the items they have in stock. One email said, for example, "Backordering? Supply chain shortage? Never heard of it. Everything on your wishlist is already here!"
ThredUp holds reused apparel on consignment in its own facilities versus producing new products like other brands. In turn, the company has largely been insulated from supply chain snafus, the company's vp of integrated marketing Erin Wallace wrote in an email.
"In a time where retailers have been forced to raise prices due to inflation or supply-chain pressures, our domestic supply strategy and consignment model has made ThredUp a reliable destination for the consumer," Wallace said. "ThredUp always offers a vast and ever-fresh selection of secondhand items on our site – 100% of which are in stock and ready to ship."
This sort of supply chain marketing — in which a company highlights supply strength — has less risk than a company highlighting problems. "I think it is brilliant," Stanton said. "The key is that you're focused on availability and this is part of supply chain flexibility is selling what you have, rather than trying to make or acquire what your customers want to buy."
As more companies work to diversify and upgrade their supply chains, Ehrig believes that more aspects of the supply chain will play a crucial role in marketing. Implementing techniques like radio frequency identification (RFID) to individually tag products, for example, could give companies more information about where an individual product is at any given time, which they could use to decide which products to promote in sales.
"[Brands] make so many investments in things like marketing… to acquire customers and their loyalty," said Stanton. "The first time that you're not there for your customer with a product when they need it the most, you've lost their mind…I think we've really seen how supply chain resilience has value beyond quarterly earnings."