How 3 DTC startups are using TikTok to grow their businesses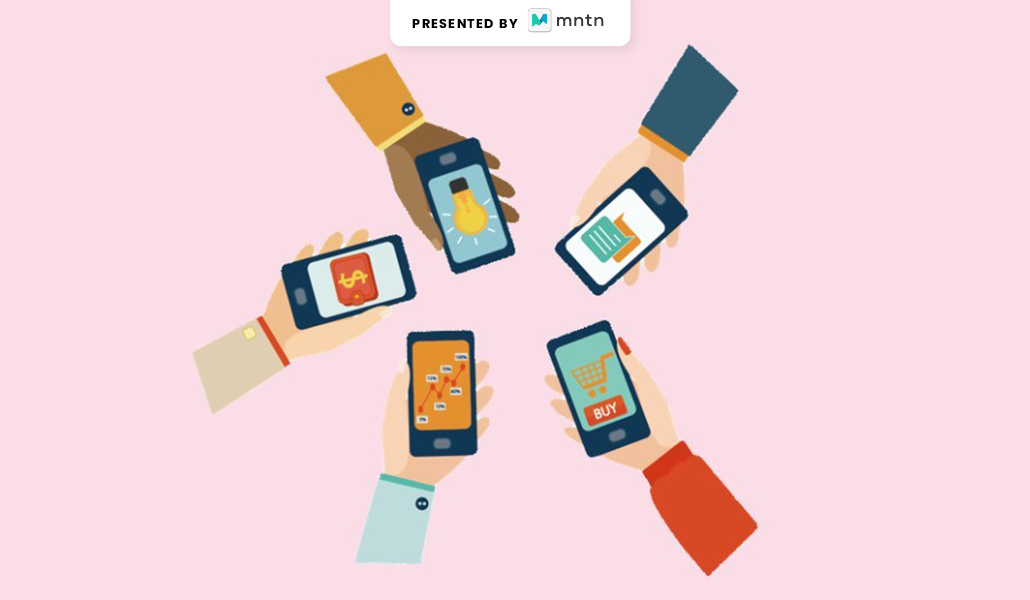 In the past year, TikTok has become a popular marketing tool for online startups — particularly for food and beverage brands that lend themselves to recipes. Meanwhile, retailers like Gap, PacSun and Walmart have dipped their toes into TikTok advertising. 
There are several reasons more brands are experimenting with TikTok for brand awareness and customer acquisition. For one, the platform's massive audience — TikTok hit 1 billion users in September — lends itself well to viral marketing. It's also becoming a growing alternative to other advertising platforms, like costly Facebook and Google. As a result, TikTok is quickly building out e-commerce capabilities like a direct Shopify integration and the introduction of paid ads. While a paid ad model is still in the early stages, startup brands are jumping at the opportunity to become early adopters. 
Eric Dahan, CEO of digital marketing agency Open Influence, said TikTok's usage is arriving just in time for "the end of the golden age of DTC marketing," which heavily relied on paid Facebook and Instagram ads. TikTok first impacted the music industry by helping songs and artists go viral, Dahan noted. Now retail brands are trying to figure it out.
"It's still in the early adopter stage, and the companies on it now are getting rewarded for being there first," Dahan said. Still, with TikTok being algorithmically-driven, there are endless opportunities "to find customers interested in your product," he said.
Using virality to catch retailers' eyes
In the fall of 2020, TikTok became a last resort for spiked seltzer brand Nectar, co-founder Jeremy Kim told Modern Retail. Kim thought the Los Angeles-based company missed the spiked seltzer boat by launching it after a series of supply chain delays. The brand was supposed to launch in the summer of 2020, but did not get into stores until the end of last year.
With samples in hand, "we went to 200 retailers that all turned us down," Kim said. Then he got the idea to get retailers' attention via TikTok. 
"We posted a video asking if people want to try our Asian-inspired seltzer and put our phone number at the end," he said. The founders asked local Los Angeles viewers to text the number if they'd like to taste the seltzer. A few days later, "the post exploded," he said, receiving thousands of views and hundreds of comments requesting the seltzer. From there, Kim went to local mom and pop stores with the TikTok numbers, "showing them there is demand for the product." 
Since then, Nectar has been using its SMS list — which is continuing to grow thanks to TikTok requests — to gauge where to launch next. "We used it to expand from Los Angeles, then to Orange County and San Diego," Kim said.
Nectar isn't participating in TikTok's paid ads program, as it still doesn't allow alcohol brands to advertise. For now, Kim said the company continues to grow its presence organically. In October, the brand launched a TikTok drinking show page, called Under the Influence, which has since gained 120,000 followers. "With TikTok you can't just throw up a photo of the can, so it forces you to create authentic content," said Kim.
Due to the saturated hard seltzer market, which includes heavyweights like Truly and White Claw, Kim said there is a need to compete via viral challenges (like Nectar's #QuitTheClaw hashtag). Nectar is also on a mission to get a million people to try its hard seltzer in the next year, a challenge it promotes throughout its TikTok page. 
To date, the Nectar team has self-distributed product to 250 retailers in California, and currently ships to 32 states shipping through its website. Its recent virality also helped ink brand partnerships with delivery services BevMo and GoPuff. "Now that we have consistent sales numbers to show, we're talking to traditional distributors," Kim said. This month, the company signed with a distributor to expand into Washington State. "That came after we sold out of 340 cases in a Seattle pop-up this past summer," he said. 
While conversion is difficult to calculate, Kim said the brand's TikTok views are correlated with its direct-to-consumer sales growth, and in some cases, at local retailers. This week, for example, Nectar had a video reach seven million views. Kim said "we almost instantly had inbound requests from 25 stores wanting to carry us."  
The phone number stunt will continue indefinitely, Kim said. "We'll come to any city that gets more than 300 text signups." 
Tapping into a young customer base
For natural soap brand Dr. Squatch, TikTok has become a core channel for growing a young audience. 
Josh Friedman, chief marketing officer at Dr. Squatch, said the company first began experimenting with TikTok at the end of 2019 and quickly had some videos receiving over 100 million views. 
"We're the second-biggest men's grooming brand on Instagram, behind Manscaped," he claimed. TikTok, he said, is a chance to add a younger demographic, of mid-20s males, compared to Instagram which he says skews toward mid-30s. Now, the brand's TikTok page has 113,000 followers and over 1 million likes. 
"We also started using their [TikTok's] ad platform soon after it launched this year," Friedman said. Currently, 15% of Dr. Squatch's new customer acquisition comes from TikTok, said Friedman. TikTok has become the brand's second biggest advertising channel behind Facebook, and is tied with Google. "We're investing in TikTok's paid advertising and blending it with our own humorous content," he said.  
On the advertising side, Dr. Squatch's in-house team creates and uploads between 10 to 20 videos a week to increase the chances of viral success. On the organic side, "we post everyday or multiple times a day," Friedman said.
To continuously cater to their young customers on TikTok, Dr. Squatch regularly drops limited edition soap bars; the latest is a collaboration with video game franchise Halo. Dr. Squatch, which is still "99% DTC," said Friedman, relies on social media for customer acquisition and retention. The company has experienced 400% year-over-year growth between 2019 and 2020, hitting $100 million in revenue last year.
From the beginning, "our strategy has been to create channel mix diversification," said Friedman. Dr. Squatch also actively runs YouTube and Snapchat pages. "We're still investing a lot in Facebook, which works but isn't as perfect as it was before." 
Leaning into TikTok's quirkiness
Shortly after launching in 2020, the founders of wellness brand Arrae — which sells digestive health supplements —  got on TikTok as a way to establish the name on the platform. "We knew we had to get on TikTok because it seems like a good channel for virality," Arrae co-founder Nish Samantray said. Soon after, a video post of Samantray printing shipping labels at his New York City apartment began getting millions of views and nearly 500,000 likes. 
"TikTok viewers love watching people pack," Samantray said, pointing to the popular organizing trends on the social network. "We thought: why don't we take them behind the scenes of growing a small business?"
Since then, the Arrae team has been using TikTok to showcase their daily menial tasks — like packing customer orders. These are the posts that get the highest engagement, and visibly boost DTC sales, Samantray said. They've also begun doing intro videos to team members and their roles. "Sometimes, we put audio about our process over soothing task videos to add an educational aspect," Samantray said. 
Arrae also began crowdsourcing TikTok from customers. "We try to encourage them to show off their purchases and tell followers what they like about the product," Samantray said.
This year, the brand began working with a number of micro-influencers, specifically in the wellness and gut health space, to talk about food and recipes that use Arrae products' ingredients.
Aside from organic content, TikTok is also an affordable advertising platform for startup brands with budget restraints. Samantray pointed to Facebook's current CPM rate being in the $23 range, compared to TikTok's, which currently sits at $12 to $13. "Our click-through rate is upward of 3%, which is a good deal," he said. Arrae also utilizes TikTok's Spark Ads feature, which allows a page to promote its existing videos. 
However, one advantage for a small company is having customer service support, which TikTok has been building out. "I've never been able to talk to anyone on Facebook," Samantray said. "With TikTok we have several people touching base with us weekly." 
While going viral with ads is a small piece of the puzzle, "it's really about creating engaging content," Samantray said, which the algorithm shows to thousands of people and relies on viewers to like and share it.
Still, direct sales conversion is still low for Arrae. "On that front, I don't think it's there yet; TikTok is still about 5% to 10% of our total paid ad budget," Samantray said.