How Curie is incorporating QVC tactics into its TikTok strategy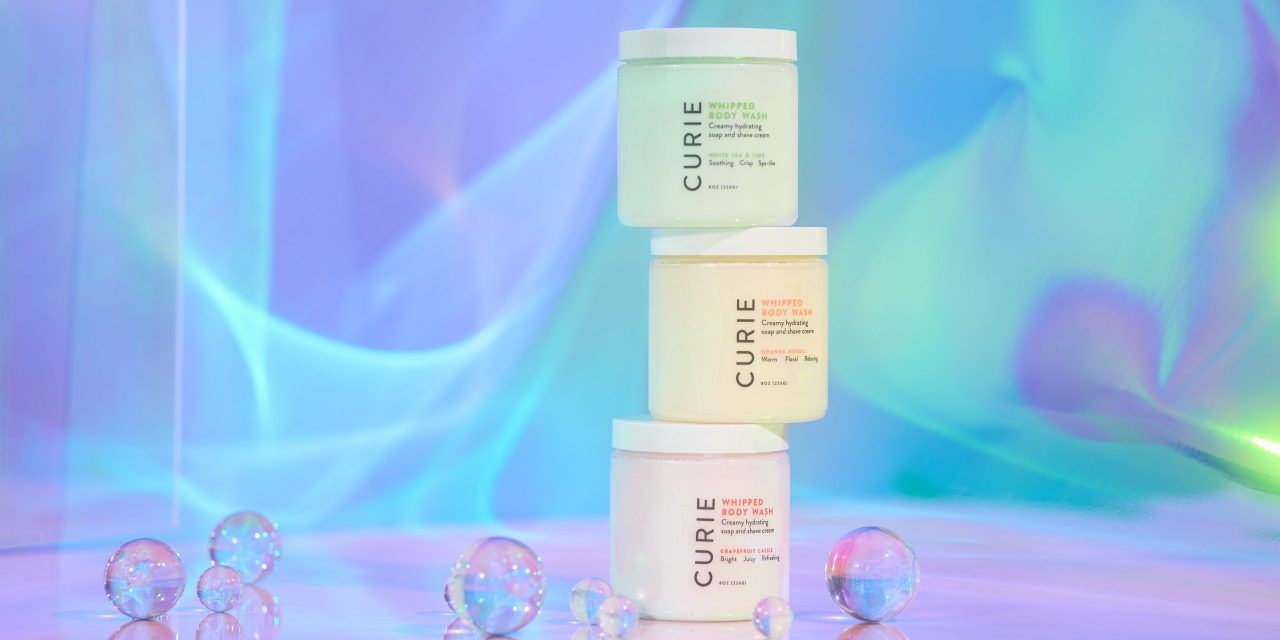 Image via Curie
Curie — which sells spray deodorant alongside other personal care products like body wash, moisturizing oil and candles — is using its learnings from home shopping channel QVC to build out its TikTok presence. 
Since first appearing on QVC in February 2021, the personal care brand's founder has been featured on the network 10 more times in the past year to promote various products. This year, founder and CEO Sarah Moret is applying her successful on-air QVC tactics to grow Curie's presence on TikTok. The two channels are also helping shape the way the company develops and releases new products.
Beyond QVC, Curie also has wholesale partnerships with Nordstrom, Bloomingdale's and Anthropologie. "But QVC is by far our biggest marketing channel," Moret said. Combined, QVC and TikTok drove 60% of Curie's sales in 2021, while Moret said Curie's conversion rate from TikTok is currently at 5%. 
How QVC influenced other marketing channels 
The first time Moret appeared on QVC out of her living room, Curie's clay detox mask sold out within 10 minutes. "Over the past year, QVC has changed the way I talk about our products," Moret said. 
Many brands like Curie have been testing live shopping over the past few years, using digital platforms such as Facebook Live and NTWRK. But Curie has found that QVC and TikTok have been successful sales drivers. Moret argues that the two channels' audience overlaps more than ever. "Not all TikTok users are Gen Z high schoolers, and not all QVC viewers are older consumers," she said. The company has found its core demographic to be between 28 to 42 years old across both QVC and TikTok, she said.  
"Success on TikTok and QVC is more related than people realize," explained Moret. The charcoal mask, specifically for armpit use, has become Curie's most popular product among TikTok viewers. The mask also continuously sells out during Curie's live QVC slots, which Moret credits to the on-air usage. 
Through QVC sessions, Moret realized that viewers cared less about the list of clean ingredients and more about how using the product looks and feels. "So I've changed our website's copy to reflect that." Now, she's applying that language to both TikTok and Instagram posts. 
With TikTok, similarly to QVC, it's about gauging what that audience is gravitating toward in real-time, Moret said. In Curie's case, showcasing the products being used tends to bring in the most views and sales. For example, many of the popular Curie-tagged posts showcase the user shaving with the brand's body wash or applying the products while describing the results.
While much of its reach is organic, the company also began advertising on TikTok last year, and has had more success on the platform than Facebook and Instagram ads, Moret said. "We do a combination of influencer, paid and organic content on TikTok, which has helped gain thousands of views and likes," she said. 
Shaping product development 
Curie's success on the two video-focused channels is also impacting the brand's new product development. While the success on QVC and TikTok didn't change the types of products Curie is releasing, the audience has inspired the format and packaging, Moret explained.
One example is the brand's jarred whipped body wash, released in November 2021. With the gray detox mask's popularity among customers, Moret said she decided to formulate the new body wash to be more visually appealing — hence its marshmallow-like foaming texture. "We've found the colorful whipped texture of the body wash constantly attracting more traffic than the clear deodorants and sanitizers," Moret said. 
Next, the brand is also launching another body care product this September, "that will like and feel different than other formulas out there."
Getting more attuned to social audiences — specifically cracking the TikTok algorithm — has become increasingly important to consumer brands. 
Ashwinn Krishnaswamy, founder of branding agency Forge, which works with DTC brands on TikTok strategies, said the platform pushes brands to "stop the scroll by showing the product in action." 
Of course, having a unique product with virality potential helps, Krishnaswamy said. But applying live-selling tips is one unique way to stand out from the slew of brands on TikTok, he explained. "These days, you have to go beyond just trendy music or voice-over text reading," Krishnaswamy said. In Curie's case, showcasing the unique features of Curie's body care items resonates more than sleek brand shots on Instagram, he noted. 
For Curie, the combination of using QVC for real-time sales and TikTok for brand awareness has become key to driving sales. "We want to continue cross-pollinating the two audiences as we grow," Moret said.