How Google's counterfeit search problem could hurt its commerce ambitions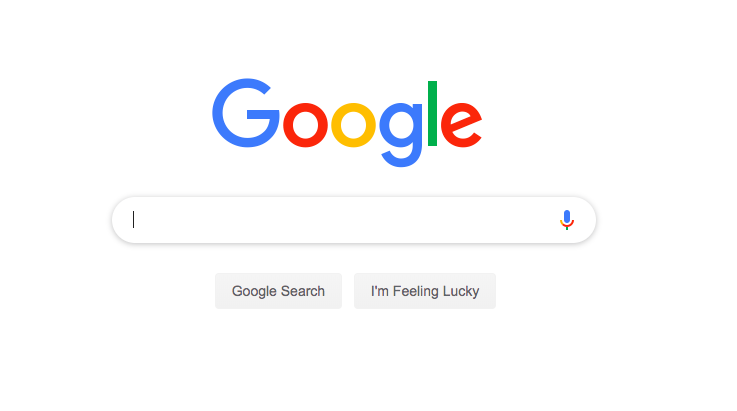 For many brands, Googling their companies often turns up counterfeit listings, via bogus websites and fraudulent marketplaces. Increasingly the issue of counterfeits is becoming a problem for brands, even as Google tries to expand its advertising domain and facilitate more commerce.
In 2017, the sports apparel brand Fanatics' former vp of growth and SEO Dennis Goedegebuure noticed that organic search results for sports jerseys were producing a number of counterfeit products.
"It would be much better if Google would take proactive action towards the danger of counterfeit sites polluting the SERPs and defrauding customers," he wrote. "It's in the best interest of the users to keep these counterfeit sellers out of the search results, so why not white list the official sellers of licensed NFL jerseys, and give these sites top rankings."
Today, an identical web search returns the same questionable organic results.
Over the last year, U.K. apparel company Superdry has had upwards of £160 million ($207 million) of counterfeit products removed from various online channels.
"It's quite a significant problem," said James Sweeting, Superdry's head of legal. With Google, it's especially gnarly because many people use it to discover information, and may not approach it with the same skepticism as, say, a standalone online marketplace. "Consumers could be misled," said Sweeting. "The impact this has on the brand — whether it's the brand's reputation or lost sales — is significant."
Google, given its status as a supposed neutral search engine, has been allergic to widespread crackdowns on others' content. It thinks of itself as an index to the open web. At the same time, the company is making increased inroads in the commerce space and is increasingly asking brands to invest more in its updated and ever-expanding platform; a systemic problem pertaining to counterfeit products could easily erode trust. While Google's recourse seems to be to refuse to crack down on counterfeit content in Search unless legal means are sought, this problem could have a big impact on its brand perception if it continues to try and control more parts of the online experience.
A new report from brand protection software provider Incopro highlights how counterfeit items are rampant on Google search results. The company researched the problem by performing a series of online searches about branded items and categorizing whether the results linked to pages hawking fake goods. It used six examples of a branded product — for example: for pharmaceuticals, Incopro searched for the drug Bactrin; for children's products it searched for a specific baby teether. In all, up to 60% of the results Incopro found were for "websites and other locations that offer consumer products that are either counterfeit or otherwise infringe brand owner rights," the report said.
Counterfeit is not a new problem — ditto policing online spaces for bad actors. But other digital platforms — like Amazon and Facebook — have historically taken steps to combat the issue. Amazon, for example, has made multiple pledges to crack down on counterfeit listings. The problem, however, still exist; A recent report from the analytics firm Ghost Data showed that Instagram was teeming with fake luxury items, and the trade group the American Apparel and Footwear Association (AAFA) called out Amazon earlier this month for selling counterfeit goods.
Reached for comment about Incopro's report, a Google spokesperson provided the following statement: "The methodology described in this report ignores how the large majority of people use Search, and therefore yields very misleading results. Search is an index of the web, and the sites in Google Search results are controlled by those sites' webmasters, not by Google."
Counterfeit results on a search engine certainly present a prickly situation. While the company does crack down on individual counterfeit items for sale in its Shopping platform, brands rely on organic search to both drive sales and name recognition. As Modern Retail reported last August, the technology giant has been making strides to keep people performing searches on its own website. For instance, people are able to make transactions within Google's own properties — and often Google will aggregate integral information at the top of search results. This update alone has caused brands to completely rethink their overall Google strategies. "Google knows that there's major opportunity [for shopping]," Ryan Edwards, svp of integrated search at the Tombras Group, said to Modern Retail earlier this month.
"There's no perfect solution," said Tory Lynne Gray, a senior SEO strategist at the e-commerce marketing agency Inflow. Brands dealing with counterfeit organic search results are often left in a lurch if they don't have direct access to Google. What they would have to do is launch their own offensive to both boost the brand's profile and make sure customers are aware of the counterfeit issue. When Google is refusing to take down a fake result, she said, "there's not a lot of options."
For some, the onus of action may be contacting the offenders themselves. As Incopro CEO Simon Baggs said, contacting domains selling counterfeit goods is a "slightly pointless process." If a person goes after an individual website, "the host will either not take it down or move to a new host." As a result, the best way for brands to protect their IP is to ask Google to de-index the sites.
Google currently treats the issue as one pertaining to U.S. legal obstacles. For example, thanks to the Digital Millennium Copyright Act, which criminalized certain copyright infringements, Google will respond to those sorts of complaints. Other countries have laws that would prohibit some of Google's Search results from being indexed, and yet the company has yet to act. "It's a misconception to think of [this problem] just in terms of what US legislation requires," Baggs said. "Google is a global service."
According to Sweeting, Google will sometimes respond to his inquiries, but only on a one-off basis. The big problem, however, is that Google will never completely de-index a counterfeit site, and instead just lower its rank. Not only that, said Sweeting, but "Google will only do these things reactively."
As the Google platform continues to expand its Shopping capabilities and try to woo more brands to the platform, it may be forced to crack down on the counterfeit problem in more serious ways. "The magnitude of the problem has increased," said Sweeting, and so too have the technologies deployed to help fight online counterfeits.
"It's just an evolving problem," he went on, "and we are having to adapt."