How insurance startup Hippo built a company worth $1 billion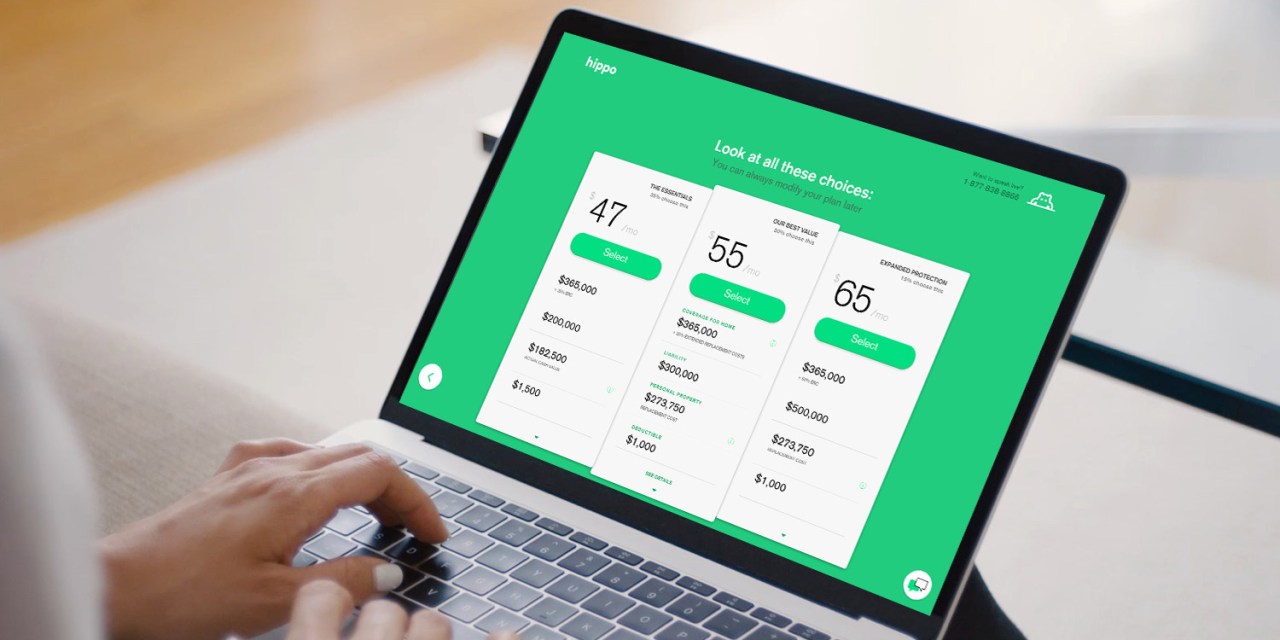 Help us learn more about you and your job. Take our short audience survey now for a chance to win a $25 Amazon gift card.
---
When digital agency Work & Co's founding partner Mohan Ramaswamy met with Hippo's executives Assaf Wand, Eyal Navon and Aviad Pinkovesky for the first time three years ago, the home insurance startup hadn't yet launched.
The three were in search of help figuring out a way to go to market by building a tech solution to acquire customers for the online startup. To Ramaswamy, the project seemed doable: Hippo needed to build a customer acquisition platform that would differentiate itself from legacy insurance providers.
It was a risky bet; Hippo had just raised its seed round and didn't have any customers yet. It was the first product the company would bring to market. In exchange for both a fee and equity, the fledgling brand and agency worked close together to build a user interface that would give users an insurance quote in a minute or so.
Young brands are often allergic to outsourcing agency work. The idea goes that founders can cut costs and keep a brand true to its essence — as well as own the overall customer experience — by doing it all themselves. For Hippo, working with an outside agency required buy-in for both parties: Hippo had to shed the mentality that early-stage DTC branding can and should be done completely in house; Work & Co took a chance on a cash-strapped startup in exchange for equity that wasn't sure to pay off.
Today, Hippo is worth more than $1 billion dollars, thanks to a $100 million round of funding announced last month.
In the case of Hippo, Work & Co saw a company where their expertise could really shine to help it scale. Over the course of a few months, Work & Co built a consumer-facing interface to more seamlessly acquire new customers. The insurance company's back-end plugged into various data sources that would make the quote-getting process faster. What Hippo needed was a way to easily — and beautifully — translate that to potential customers. Together, the two teams built a platform that asked users only a few questions and instantly gave an accurate estimate for how much the insurance coverage would cost.
Traditionally, explained Ramaswamy, getting an insurance quote is long, boring and arduous. It requires answering dozens of queries on a static online form, followed by a call from a representative who will likely ask the same questions again. This first Hippo product would make for a completely different experience — which is why the founder felt they needed more experienced designers to help lead the way.
"We set a goal with ourselves to create the best customer experience that we could possibly come up with," said Aviad Pinkovezky, Hippo's chief product officer. This sign-on interface would be Hippo customers' first interaction with the company and would dictate the company's overall tone.
"Big companies usually rely on agencies to get another perspective," Pinkovezky said. "In our case it was different." The company wanted to "tap into [Work & Co's] experience." Hippo saw the agency as a necessary partnership to fill talent gaps upon which the company's branding relied.
During that first project, the workflow was much more personal than an average agency gig. Work & Co was sharing daily progress updates with the founders. For the brand, the agency-startup model was "completely proven," according to Pinkovezky.
From there, Hippo set up an informal product development formula with Work & Co. Following the customer acquisition project, Ramaswamy's team helped design Hippo's mobile claims process. After that, Work & Co was again brought on to aid in the insurance startup's total rebranding. Meanwhile, Hippo scaled; most recently Assaf Wand, the company's CEO and cofounder, told Fortune that the company has done "north of $150 million in premiums."
According Pinkovezky, the early partnership was integral in setting his company's trajectory. "This was a great way to get access to very high quality talent," he said. "For a startup so early in its life cycle, it would be very very difficult to get access." As Pinkovezky saw it, collaborating with Work & Co was a way to hire a veteran team he couldn't otherwise bring in-house. "Mohan and the team were able to complement and challenge us in a good way," he said.
Conversely, Work & Co's expectations evolved. At first, Ramaswamy's team filled a design void. Hippo, then, was scrappy and staffed by people with non-creative expertise. Today, the company employs an in-house design team led by a head of design. "It's a bit of a different model," said Pinkovezky, compared to when the agency first signed on. Work & Co has become "more of an extension of our team," helping the company "get additional perspective into key projects we're working on."
"Many agencies won't consider it the best use of their time," admitted Pinkovezky. "But when it does work, the value is immense."
This story has been updated to reflect that Aviad Pinkovesky is not one of Hippo's founders.