How retailers are responding to the Ukraine crisis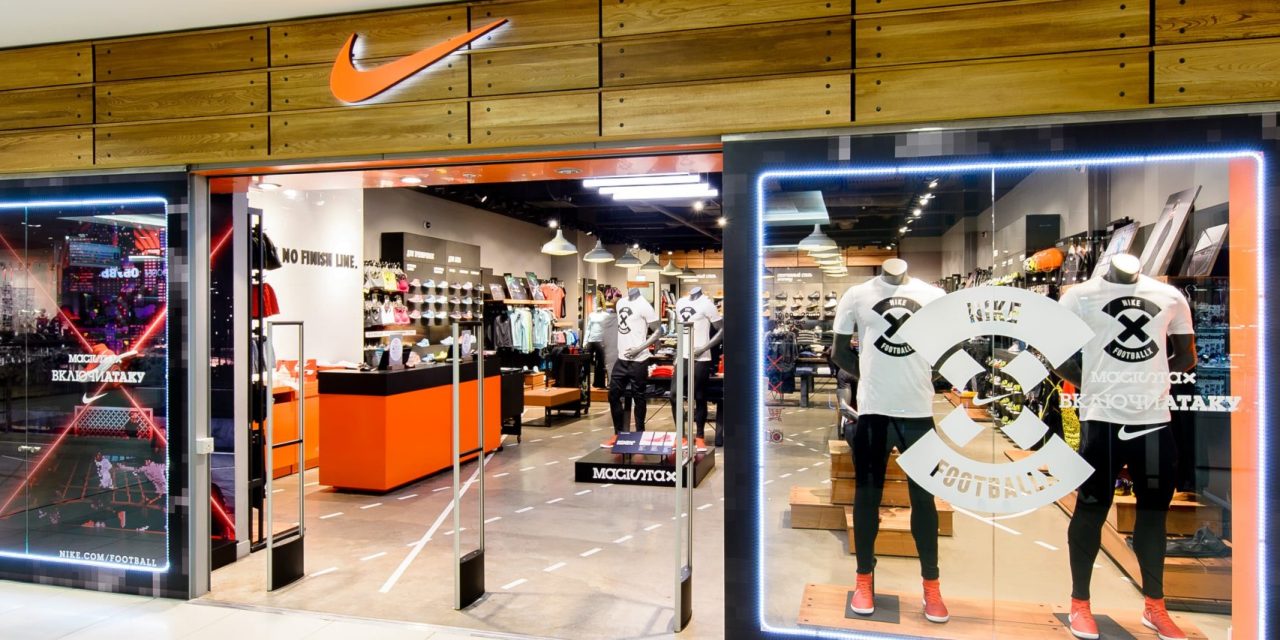 Image via Nike
A number of brands and retailers have pulled operations out of Russia following its invasion of Ukraine.
Some retail brands announced their decision to close stores and halt online sales, while condemning Russia's violent acts. Others cited safety concerns as reason to temporarily halt sales in the country. These moves come at a time when wealthy Russian consumers are reportedly buying luxury goods to maintain their net worths while the Russian economy tanks. Some luxury brands are still selling products to Russian customers for the time being, including jewelry makers Cartier and Bulgari. Others, like Burberry, have taken a stance by pausing order shipments to Russia. 
Economic sanctions, alongside a growing, worldwide outcry against the war, could also place pressure on Russia's government to cease fire in Ukraine. But it's unclear when that will occur. And, as the war progresses, some retailers are also warning of the impact the conditions may have on their revenue outlook. Analysts, meanwhile, say that some of these closures and sales halts could have an impact on retailers' short-term sales.
Below is a look at how large retailers and brands have been responding to the ongoing war.
Retailers close shop in Russia
Over the past week, several companies have suspended sales and operations in Russia.
First up was Nike, which announced it "cannot guarantee" shipment of orders to Russia-based customers. "As a result, merchandise purchases on nike.com and the Nike app are temporarily unavailable in this region," the company said on its Russian website. On Thursday, the company also temporarily closed all its stores in Russia; Nike has about 116 shops in the country, and said it cannot safely operate there during the ongoing crisis. 
Meanwhile, Adidas announced it ended its sponsorship deal with Russia's soccer league. Both Under Armour and Puma also said they were stopping online shipments to Russia. That being said, Puma — which operates over 100 stores in Russia — has kept those locations open. 
Ikea is another notable retailer that has closed all its Russia locations. The company has also shut down Russia-based production, as well as all its importing and exporting activities out of Russia and Belarus. In a statement, the company acknowledged that the decision will impact 15,000 Ikea employees in the region. "We have secured employment and income stability for the immediate future," Ikea said in the release. 
Apple too announced a halt in Russian sales. On Tuesday, the company said it stopped selling products in the region, and will only offer select digital services there, such as Apple Pay and iTunes. Russian customer sales are estimated to bring in about $7 billion in annual sales for Apple, representing about 2% of its total revenue.
Fast fashion retailer H&M announced on Wednesday that it temporarily shuttered all sales in Russia. The H&M Group currently operates 168 stores in Russia, according to the company's website. In a statement, the company said it's "concerned about the tragic developments in Ukraine," and has closed all H&M stores in Ukraine for the safety of customers and associates. 
Outerwear brand Canada Goose made a similar announcement this week, saying it will cease all wholesale and e-commerce sales in Russia during the attacks on Ukraine. Spain-based Mango, which has 800 employees in Russia, has also announced it's temporarily shutting down operations there.
Meanwhile, online fashion retailers are following suit. U.K.-based fashion marketplaces Asos and Boohoo have halted all online orders to Russia.  
Simeon Siegel, managing director and senior analyst at BMO Capital Markets, said these operational decisions pose "a question of severity and duration," and that the full impact cannot be determined yet. Siegel added that "from a retailer's perspective, trying to determine the impact and navigate increasingly challenging global waters adds a further question in what is already a complicated macro environment." 
A possible impact on business
Some retailers are already warning investors that the Russia-Ukraine conflict may impact their bottom line this year. 
On Thursday, Victoria's Secret hinted that Russia's invasion could negatively impact its margins due to added supply chain constraints. The company cited "global unrest," as well as rising prices and market uncertainty as factors that could impact its business in the coming months.  
American Eagle Outfitters made a similar warning on its earnings call on Wednesday. Chief Financial Officer Michael Mathias cited more inflation and supply chain issues as factors that could hurt American Eagle sales in the first half of 2021. He also mentioned the Ukraine situation, saying "against this backdrop, we're taking a cautious view."
Other retailers, like TJ Maxx and Marshalls owner TJX, are already making financial decisions based on the volatility accompanying the crisis. In an SEC filing on Thursday, off-price group TJX announced plans to sell a 25% stake in Familia. Familia is a Europe-based apparel retailer with over 400 stores in Russia, which TJX invested $225 million in as of 2019. 
David Ritter, managing director at Alvarez & Marsal Consumer Retail Group, said "we expect more of this type of guidance from retailers." Ritter went on to note that "Ukraine has become not only a key supply chain node, but a tech hub where many retail technology companies and retailers have technical staff." 
Ritter also pointed to the fact that while Russia may not be a massive market for many brands, multinational retailers are likely to ease expectations from their Russian market in case the conflict continues on for a while.
For many companies, it's still early to tell how much the ongoing Russia-Ukraine war will impact operations and revenue. "But, first and foremost, this is a conversation about people's lives," Siegel stressed.