How startups are using rapid delivery apps like Getir for marketing and hype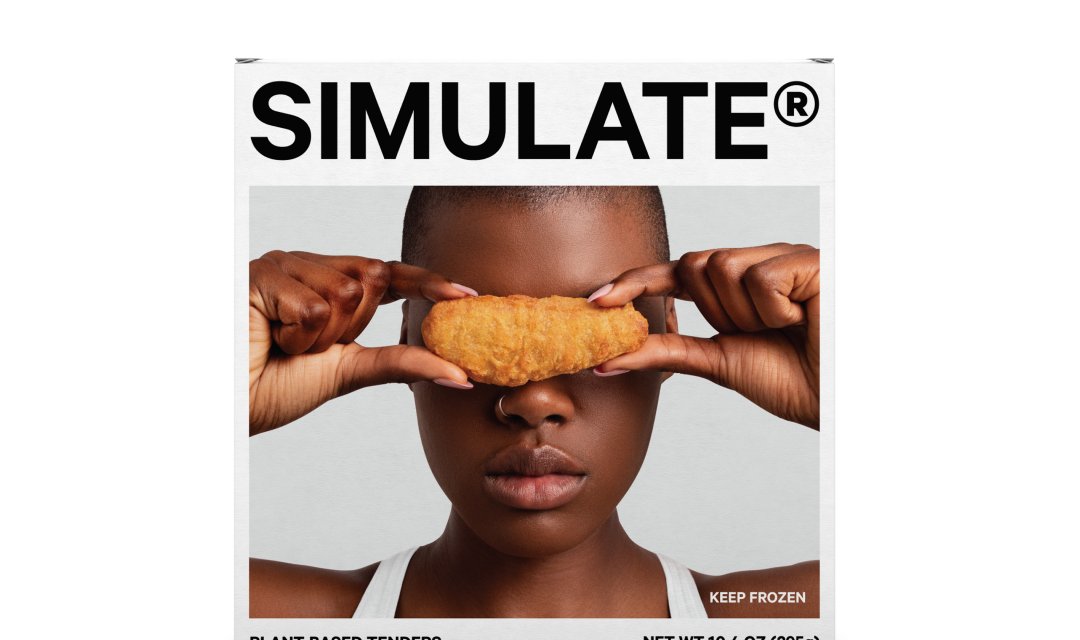 Simulate
When plant-based nuggets maker Simulate launched its new vegan chicken tenders line in early May, the company decided to try out a new marketing strategy: exclusively launching the product on the rapid delivery app Getir before other channels. 
The product drop, which promoted the tenders for a discounted $4.99 along with free delivery, was a quick way for Simulate to distribute in the New York City area. Andrew Watts, community lead at Simulate, said the company was still in the process of securing shelf space to merchandise the tenders with its original nuggets. "So we decided to launch on Getir and get feedback from our biggest fans in New York and Boston," Watts said.
Indeed, rapid delivery apps quickly became the hottest new distribution channel for startup brands. Brands like Recess, Swoon and Cloud Paper all launched on various platforms this year — including Gopuff, Gorillas and the now-defunct Fridge No More. These companies cited several factors that pushed them to sell through 15-minute delivery apps: instant sales and the ability to micro-fulfill orders in large cities, to name just two. Now, these delivery apps are trying to appeal to more brands as a creative marketing channel through which they can debut new products and services.
For perishable food brands, instant delivery is especially appealing. Direct-to-consumer is expensive for frozen foods and, from the start, Simulate's strategy has been to sell through chain retailers and local grocery stores. Simulate is in the process of launching tenders in over 200 Target locations, but used the Getir collaboration to drum up buzz. 
"We also worked with a few influencers in New York and Boston to promote us on Getir, which helped with conversion," Watts said. According to Watts, Simulate sold 800 units during the exclusive launch window — which lasted a week —  and "saw over 350% sustained product lift following our first activation with Getir."
This isn't the first time Simulate has used grocery delivery apps as a marketing tool. Previously, Simulate tested a similar activation with the quick-delivery app Jokr. In February, Simulate released a limited prototype of its wings, a plant-based boneless buffalo chicken wing, through its DTC channel. "We partnered with Jokr to get the product in the hands of users 15 minutes following our product announcement," Watts said. The stunt, he said, generated excitement and user-generated content from participants. Watts said Jokr helped execute the concept by providing "additional support across consumer touch points like in-app signage and social," Watts said.
That collaboration led Simulate to continue working with instant delivery apps on new product launches. The activation also drove traffic to Getir. The promotional period of the new tenders resulted in all Simulate products representing 23% of Getir's Quick Meals category sales, which currently has over 60 SKUs.
Another young brand using instant delivery to launch its latest service is DTC sneaker startup Thousand Fell. It launched a textile recycling platform called SuperCircle this month, and partnered with Gorillas to test it in New York City. 
Gorillas users can add a $0.01 Thousand Fell recycling bag to their cart. Once the courier arrives, users can put clothes they wish to be recycled in the bag which the Gorillas courier picks up and sends back to SuperCircle. Through the Gorillas activation, the company so far has collected over 7,000 pounds of garments to be recycled. 
Stuart Ahlum, co-founder at Thousand Fell & SuperCircle, said "we've found that the majority of people want to recycle their used clothes and sneakers when they have the option." That's why the brand decided to test 15-minute delivery to kickoff promoting the new recycling platform. 
"Gorillas was the perfect partner to help us ideate and execute a solution when it comes to the biggest roadblock consumers face when interested in recycling." Thousand Fell's Gorillas-fulfilled pickup also offers customers credits on their next purchase, which Ahlum said has been a big recycling incentive. 
He noted that these types of activations are a way for Thousand Fell to expand its sustainability efforts. "Our community at Thousand Fell has been asking for something like this for a while, so we're excited to provide customers the opportunity to conveniently recycle with this partnership," Ahlum said.
Andrew Lipsman, principal analyst at Insider Intelligence, said that for brands, these campaigns are easy to experiment with and execute on instant delivery apps. "There aren't outsized expectations," Lipsman said. He noted that exclusive campaigns are an extension of the product sampling that startups began doing on fast delivery platforms earlier this year. 
Lipsman also expects that as players like Gopuff and Jokr compete for customer acquisition, advertising will be one of the quickest ways to become profitable (if, that is, they ever do become profitable). "For the services, these collaborations are a way of trying to grow traffic by offering more interesting assortments," Lipsman said. Indeed, apps like Getir and Gorillas have been honing their marketing to focus on curated assortments over the past few months. For instance, Gorillas launched a Black History Month talk show featuring Black-founded food brands, such as Pipcorn's Jen Martin and Partake's Denise Woodard.
The rapid delivery category is in the process of maturing, with consolidations still shaking out. For emerging brands, the platforms currently offer an instantaneous marketing and sales channel, Lipsman said.  
Indeed, experimenting with new ways to make products more accessible to users is "top priority" for Simulate, Watts confirmed. 
"We've worked with nearly every 15-minute delivery platform in various capacities – from product drops to in-bag physical inserts," Watts said. "We're excited to continue exploring this emerging sector."