How virtual try-on tools are proving their worth to retailers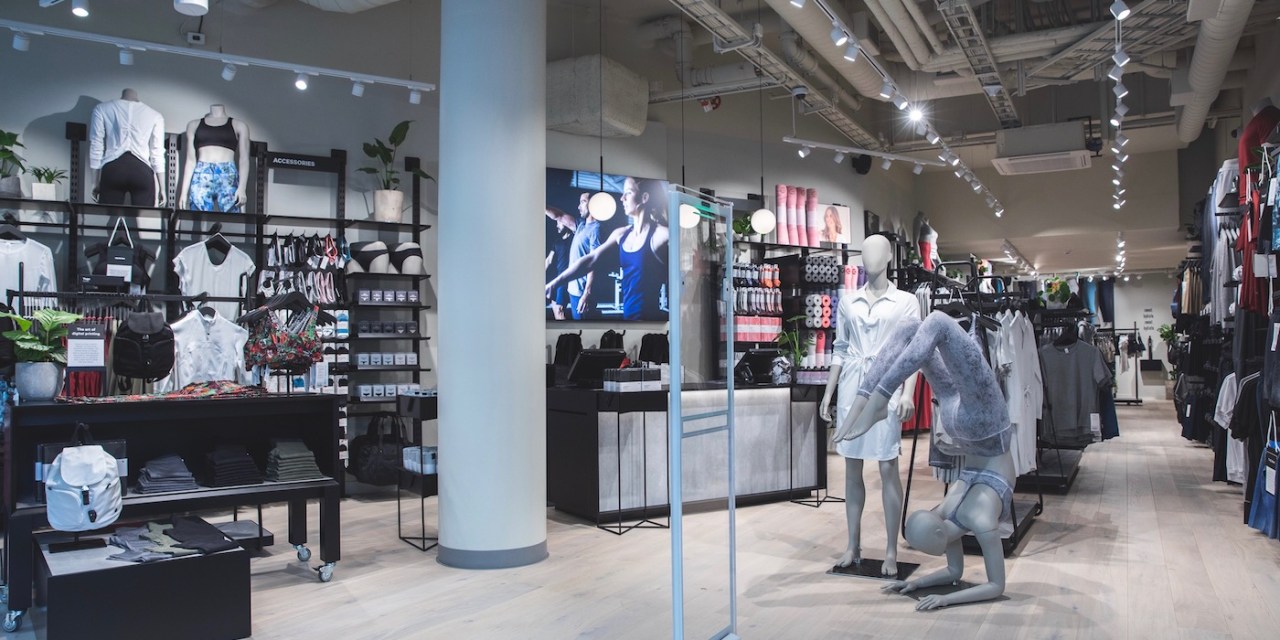 Image via Lululemon
Retailers have been trying to bring their in-store experiences online, and some of those features may be here to stay. 
Beginning in March, retailers scrambled to replicate their in-store experiences for online shoppers. Now that a few months have passed, some virtual try-on programs are proving to have legs beyond the pandemic. A number of retailers even plan to continue expanding these tools once shops reopen, making it an important change in their retailers' digital playbooks as a means to market and drive sales.
Lululemon launched its pre-planned Digital Educator program on March 23, which the athletic wear brand fast tracked as stores shut down. Led by Celeste Burgoyne, Lululemon's executive vp of Americas and global guest innovation, it allows for free, personalized one-on-one 15 or 30-minute appointments with a trained associate via Zoom or FaceTime, where they can discuss product fit and recommendations. 
Burgoyne told Modern Retail that to date, the company is averaging nearly 1,000 appointments per week, and are receiving "positive guest sentiment through post-appointment surveys." She added that shoppers have mostly found out about the service organically through Lululemon's website, Facebook and word of mouth.  
"Since March, we've seen healthy conversion rates, meaning guests are buying when appointments are completed," said Burgoyne. In the months since launching, the program's team, composed mostly of store associates working remotely, has grown from two video chat educators to nearly 100 by the end of May "to meet growing demand" for bookings. She credits the success to "educators meeting our guests where they are," by bringing in-store skills like style tips and fit expertise across different channels.
The company is also looking to expand the program's abilities to further integrate it with both the online and store experiences for more seamless use, Burgoyne confirmed. "We'll continue to invest in the experience as we learn from our guests," she said. 
Hero, a startup that makes a messaging app that connects retailers to customers via text, chat and video, is also experiencing an influx of demand. The company, which supplies its messaging service for Levi's, Nike and Diane von Furstenberg, has seen a 950% increase in conversations over the past two months. 
According to co-founder Adam Levene, Hero recently had its "most successful launch ever" with millennial skincare brand Deciem, parent company of The Ordinary. For "Deciem at Home," the backend messaging is used to connect online customers to store associates — who are currently working from home — for free virtual skincare consultations and product recommendations. The brand had more than 130,000 virtual shopping sessions since Deciem at Home six weeks ago, averaging 2,500 chats per day, confirmed Levene. 
"Shoppers who use Deciem at Home spent an average of 37% more per order than the brand's typical e-commerce shoppers," the brand confirmed, with the experience ratings of 4.9 out 5 stars.
Similarly, Design Within Reach recently launched its virtual service following store closings, in which customers can get "free design expertise, assistance with purchase decisions and the ability to check in-store item availability." The chat function has resulted in customers being 31 times more likely to make an online purchase than those who don't, with the average DWR order being 25 percent higher, explained Levene.
For brands like Credo Beauty, sales from associate-shopper conversations currently account for 15% of the entire business, said Leven. Furthermore, he said the brand's average cart size has also gone up, with an overall conversion rate of 30%.
It may become a tool more heavily utilized once people begin to reenter stores. "We see our Digital Educator experience as being relevant beyond this time we're in right now," said Burgoyne, confirming the company plans to continue investing in the service even after store reopenings.