Modern Retail Research Report: The rise of retail media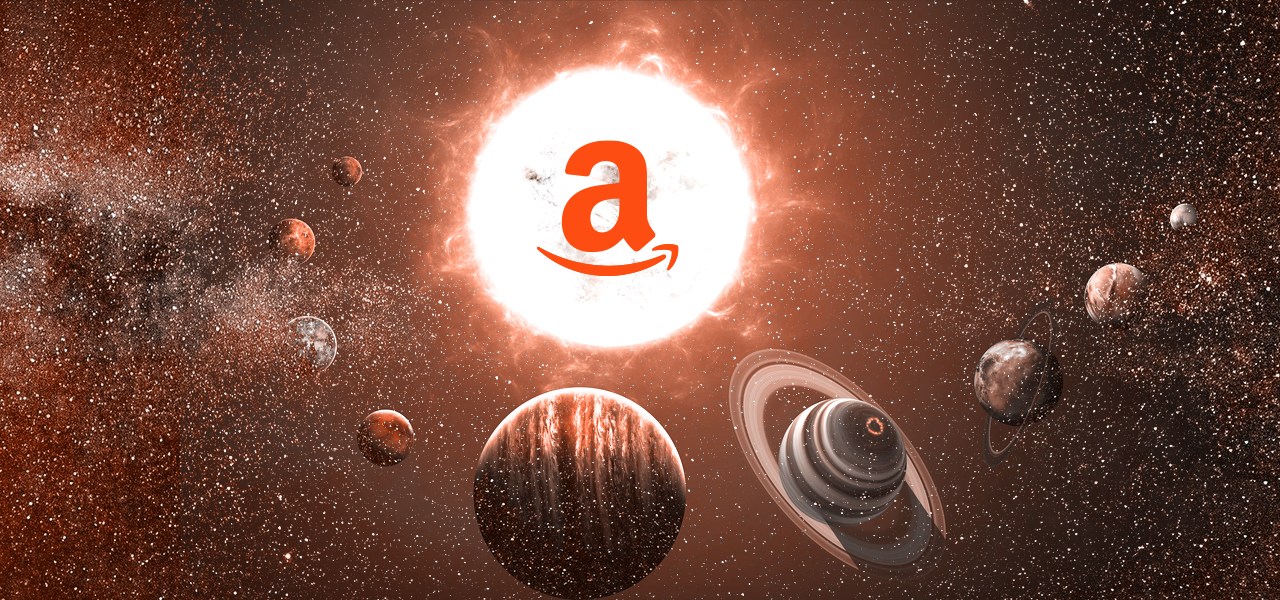 Ivy Liu
Retail media is growing in importance. The idea of retailers turning their websites into media platforms isn't a new one, but over the past few years, has commanded more interest and more attention from brands. For brands specifically, advertising on retail media isn't an ad problem anymore — it's a business problem.
Most of this has to do with the rise of e-commerce. If you're selling on Amazon, you almost have to advertise on Amazon. And much of it has been driven by Amazon's own advertising platform, which is now a $3 billion business and one of the fastest-growing lines at the company. Accompanying this is the rise also of other retail media websites as marketing channels.
Our latest Digiday+ Research report, done with our sister site, Modern Retail, surveyed brands, retailers and agencies to look at the state of retail media. The key hits:
Retail media is growing, and retailers, as well as the agencies who work with them, say it is growing in importance.
 Amazon is important, but still does lag behind Google, Facebook and even Instagram on pure "importance."
When it comes to Amazon, retailers are largely very satisfied with its ability to drive revenue. They're less happy with its data sharing and dashboard services.
Alternatives are the ones to watch for: More than half of agencies that work with retailers think Kroger, Walmart and Target are important retail media channels for them.
Retail media is growing.
Retail media's impact and popularity is growing in the industry. More and more brands and retailers are moving spending over to retail media websites — mostly Amazon — in search of more direct, lower-funnel conversion and a supposed "total wallet" perspective that these platforms provide.
Retail media is the third-most-popular and important media channel for respondents across the board, including retailers, brands and agencies.
Digiday and Modern Retail surveyed retailers, brands and agencies to figure out how they were using various channels, how they used retail advertising, and their thoughts on Amazon.
Among retailers, 42% of them consider "retailer websites" important or very important. For brands, that number creeps up to 53%. And for agencies — who may actually be the most important decisionmakers on this since they do control so much of the spending — that number is almost 60% for agencies that work with retail and 85% for anyone doing retail marketing.
Amazon isn't the most important media channel — but it's certainly getting up there.
Among retail media, Amazon's prowess as a retail media channel is growing. Out of 114 respondents, almost 36% said Amazon is important to them as a retail media channel.
In comparison, 92% of respondents said Google was important, while 91% said Instagram was important.
We broke it down further to also ask respondents what channel was most important to them when it came to their digital marketing strategy. The vast majority of respondents said they would prioritize Google, followed by Facebook and Instagram, as their most important channels.
Frank Kochenash, the president at Wunderman Thompson Commerce, said that brands have definitely arrived at this point. "The perception and observation I have is that increasingly Amazon as a media opportunity is looked at comparably with Google and Facebook, with just a different dimension closeness to retail and point of sale. As pure media, or advertising, Amazon is not quite as big as Google or Facebook is but it seems like it's in the same conversation."
Amazon is in a unique place when it comes to advertising or media. It's already the biggest e-commerce marketplace in the world, commanding the lion's share of the market.
"Product discovery is an uphill battle on Amazon," said James Thomson, a partner at Amazon management and consulting firm BuyBox Experts. "You have to have advertising and a larger marketing strategy in place if you want consumers to find your products, because if you're not on the first page of organic search results, you're going to struggle."
That means that if you're selling on Amazon, you're probably best off also advertising on it — at least, that's what Amazon will want you to do.
What people use Amazon for is different
For retailers and brands, Instagram is the most effective platform for brand awareness. About 71% of retailers and a whopping 86% of brands said that Instagram is the most effective channel for brand awareness.
Instagram's followed relatively closely by Facebook. Amazon doesn't rank very high, lagging behind both of those as well as Google for brand awareness.
For "community," Instagram and Facebook unsurprisingly come in very high. Pinterest also ranks high, with almost 30% of retailers saying that it's effective for creating community and 22% of brands.
But where Amazon gets the most points is for driving sales. More than half of all consumer brands — and 30% of retailers — said it's the most effective at driving sales. (Google is the only one that does better.)
And again, for agencies that do retail marketing, it's Amazon.
Retailers love Amazon for ROI — but nothing beats search.
Under 35% of people said Facebook and Amazon have good or very good ROI, while 38% of respondents said the same of Instagram.
But the results get interesting when you look at retailers: 80% of them said Amazon has good, or very good return on investment when it comes to their marketing spending, far more than Google's 66% and Facebook and Instagram's, 35% each.
Retailers and brands both know Amazon is great for sales, but not great as a partner.
Only 14% of retailers think it's trustworthy. And 51% of them also think it puts its own interests ahead of sellers.
It's a typical catch-22 among brands. Amazon is a great place for retailers and brands to be able to reach new people (37% of respondents said the company does help them acquire new customers) while at the same time, the marketplace is also a retailer of its own, pushing its own private-label products and being able to engineer search results in a way that'll benefit its own bottom-line.
There've been plenty of indications that it might. Over the past six months, Amazon has been accused of pushing private-label brands over sellers' products, especially via more noticeable and visible promotions. And because Amazon has so much data on what sells through its platform, it's able to quickly understand what sells and what doesn't, and ramp up accordingly. Trust with sellers is also a concern for a multitude of other reasons. Amazon can in many ways seem to retailers like a black box. Sellers told Modern Retail that sometimes, working with the company can be confusing — algorithms aren't clear, it's sometimes hard to get straight answers — and there is the ever-present fear that at any point, Amazon may change the rules on you.
The other concern for brands and retailers who sell on Amazon is how sophisticated the platform is. The company has been making some improvements in this area, with new attribution tools that help in figuring out if advertising off-site is translating to sales on Amazon, as well as new offerings like 14-day lookback windows, and improved dashboards. Still, only 8% of brands and retailers say they're satisfied with seller services or Amazon dashboards.
"There has been talk for quite some time that Amazon's focus on media will result in a triopoly for ad dollars between Google, Facebook and themselves. It's clearly happening based on everything that we are hearing and reading in the industry, however, their features and solutions that they offer have not been as competitive to the top two platforms," said Sherry Smith, CEO of Triad Retail.
Other retail platforms have an opportunity.
Nobody likes a monopoly. Retailers and brands know Amazon is a juggernaut, and it works, for both sales and advertising. But at the same time, other retailer sites including Walmart, Target and Kroger, have made efforts to beef up what they're doing in terms of becoming more sophisticated media platforms.
Brands are eager for alternatives.
Fifty-four percent of agencies that do retail marketing for brands say non-Amazon retail media is important to their marketing strategy. That number dips to 16% for retailers, but it's not exactly scraping the bottom of the barrel.
"Kroger, Walmart and Target have a real opportunity to win in retail media as they offer true omnichannel solutions for brands. CPG brands make a significant investment in retail media channels, however, the reality is that close to 95% of category purchases are still happening in-store. Retailers are beefing up their data capabilities to meet the demands of their suppliers; however the biggest challenge is the learning curve on the supplier side to build the internal expertise to operate all these different platforms — each having their own unique nuances that require the technical expertise to deliver the results that warrant the shift in media investments towards retail," said Smith.
In some ways, said Kochenash of Wunderman Thomson, it's a bit of a negotiation tactic. "There is a lot of interest in other media retail platforms. When you ask brands about this, part of their answer is part of they're negotiating vis a vis Amazon," said Kochenash. "I'm very interested in Walmart or Kroger. I do think there is increased interest in media offerings of other retailers."